Who doesn't want to look good in their pictures especially when you can look younger! There are so many ways today that can reduce your age in photographs without touching photoshop techniques. Here are a few tips that will subtract numbers from your age in those pictures and make you less conscious of the way you look.
Smile
The best thing which doesn't tax you or stress on your pocket is a smile. The moment you smile, you light up, you involuntarily gleam and your face brightens up. Smile like young people who are carefree, you will automatically look younger.
Wear Bright Coloured Clothes
Instead of opting for dull shades or just pastels, wear bright coloured clothes like young people do. Wear shades that go with your personality and are flattering instead of those neons which look forced upon you. Go for high-energy shades like reds, pinks, yellow hues or orange which look youthful. They take away years from your appearance.
White Teeth
Smiling is synonymous with bright and happy pictures but if your smile embarrasses you then how will you do it? Young people have white pearly teeth but with age, we may have stained ones. So make sure you whiten your teeth or make it a regular practice to get a good cleaning done by your dentist. The stains should not be visible. To save money, you could try these remedies which are equally effective but do take some time so start now!
Highlighted Hair
If grey hair is an issue then you can go for highlights in your hair. It does not have to be a red or purple but subtle browns merged with balayage or ombre technique or even global highlights look super vibrant! The light play makes your locks shine and the confident feeling you get with your hair changes your appearance for sure. The right shades used by your hair stylist flatter your complexion and you look healthier as well.
Brighten Your Eyes
Make your stressed out and tired eyes look bright with some home remedies like usage of teabags. Dark eyes add age and experience to your eyes and make you look older. Yes, there are makeup tricks as well like using a concealer and some glowing eye shadow but for a natural look, the desi nuskhas work best.
Smooth Skin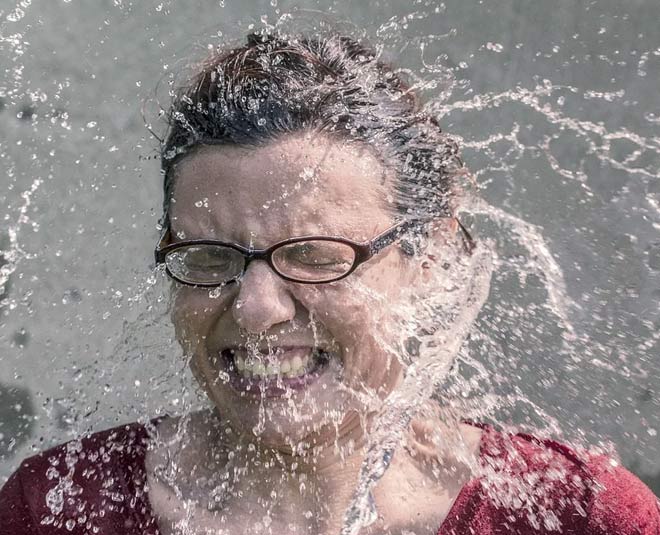 Either use anti-ageing creams or use a home remedy that does involve some shock value. Used by many celebs including Katrina Kaif, this remedy is said to be very good for your skin. Just take some iced water, hold your breath and dip your face into it for a few seconds. If this is too scary then just splash your face with cold water as it restricts your blood vessels that give you a more youthful look.
Don't Miss: Super Cool Tips And Poses To Look Slim In Your Insta Pics
Poses & Lighting
Pic Tip 1: Light
Good lighting is what works best for your photographs. The best natural light which should be utilised when the sun has just risen or is about to set. That reddish, golden glow softens your skin and hides the wrinkles, giving your skin that radiance you seek. Standing opposite to the source of light, go near a window or a door. Try to keep the light source at eye level to prevent the under eye shadows from showing. Do not take pics from below as that looks rather unflattering.
Pic Tip 2: Posture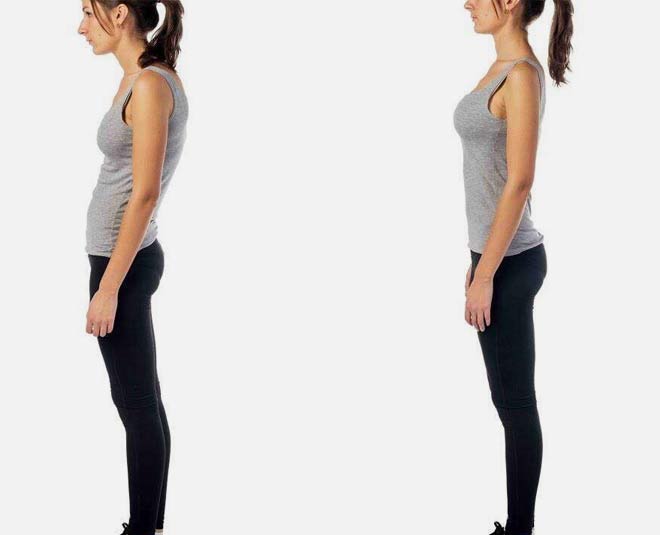 It is very important to fix your posture if you slouch. Think tall, push back your shoulder, keep your neck elongated. Hold your stomach in but breathe.
Highlighter
In case you feel the light is too dull and your face looks washed out, add some highlighter on your cheekbones. Don't go overboard, just apply it to the high points of your face.
So go ahead, try taking your own pictures with these tips and see which profile as well works for you the best. Stay tuned to HerZindagi for more such tips and tricks.