What can be better than a cute furry pet? More cute furry pets! Now it is hardly a possibility for you to have more than one pet at home. A lot of us don't even have pets at home, so what do we do about our urge to pet cute paw-ed creatures? God bless the soul who came up with the idea of opening a pet café. If you have not heard of this concept then be prepared because this article will make the animal lover in you dance with excitement! Here are a few pet cafes across the country that you must try and visit if you love animals!
Therpup- The Dog Cafe, Bengaluru
This place is the perfect weekend break for all age groups. Not one animal lover who comes here will go without a smile on their face. Cute dogs plus yummy food, this is the combination that Therpup hosts. The dogs here are extremely playful and friendly. If you are in this city, even for a weekend, be sure to visit Therpup!
Puppy Cuddles Café, Pune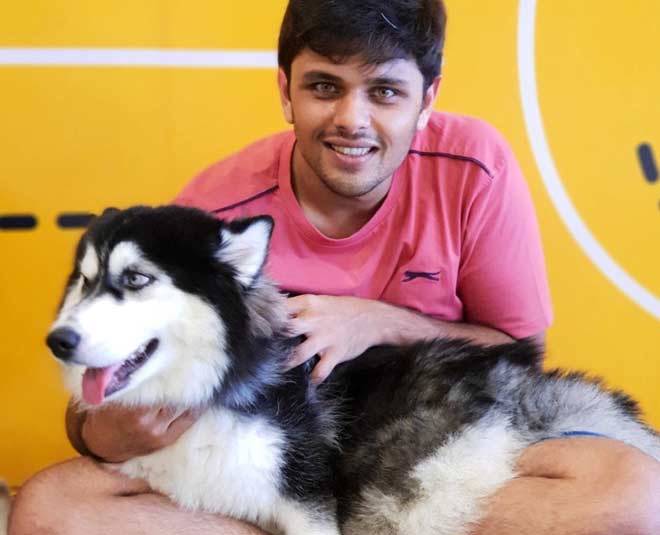 Image Credit: imgmedia.lbb
This café has an expremely pawsitive vibe because ofcourse, it has doggos! It has around 15 resident dogs ranging from Huskies, Chow Chow, Beagles etc. This is a perfect place to be if you have had a rough and need some love. You can just walk-in on weekends to spend a day petting dogs. In case you want to celebrate your birthday here just inform them in advance and they will get all the dogs ready for the party!
Don't Miss- Planning To Bring A Dog Home? Know Which Breed Is Ideal For You
The Love Room, Kolkata
If you are in this city then along with food and shopping spend time in this place as well. The café was started by two friends who shared their love for pets. This café has nine resident dogs so if you don't have a pet, this place can be your go-to! Anyhow, you can take your own pets as well. this cafe has a wide variety of menu for the dogs!
Cat Café Studio, Mumbai
Image Credit: res.cloudinary
There is no feeling in the world that pleases us more than getting validation from a cat. These majestic animals love to be pampered and are not so behind in the cat vs dog debate. The cats in the Cat Cafe Studio are all rescued and up for adoption. This place has a great menu and about 20 cats to make the experience wholesome!
Café Pefe, Mumbai
A beautifully designed café with yummy food, great interior and cute doggies just moving around seeking all your love and attention. This is a perfect place to chill if you are an animal lover. A day full of playing with puppies, eating and chilling, what more do we want?
Don't Miss- Protect Your Doors From Pet's Scratches With These Practical Tips
Make sure you visit these cute cafes around the country! Stay tuned to Her zindagi for more such content!