Sadly, in our country, if you are brown-skinned, you don't fit it. You are made to believe that you aren't good enough because of your skin colour. Those who have darker complexions would agree, people constantly keep comparing your complexion to others, and there comes a time when you would feel too hard to run away from their judgments and comments.
India's Obsession With Colour
What's amusing here is that it all starts from our homes. Members of our own family make jokes about it, pressurise us to look a certain way, basically, lighter-skinned. From an early age, girls are asked to apply natural ingredients like turmeric, gram flour, and curd to their faces so that they look fairer. Those who don't feel like following this beauty routine get to hear things like: "Who will marry you if you look this dark?"
Over the years, these comments build a deep pain inside your heart and this is something one can't really get over.
We all know India's obsession with fair skin and it isn't limited to us common people but celebs too. Recently, Shah Rukh Khan and Gauri Khan's daughter, Suhana Khan took to her social media handle and shared a post that many of us could relate to.
Don't Miss: HUL To Drop 'Fair' From 'Fair & Lovely', Will This End India's Deep-Rooted Fascination For Fair Skin Tone?
Suhana Khan On Putting An End To Colourism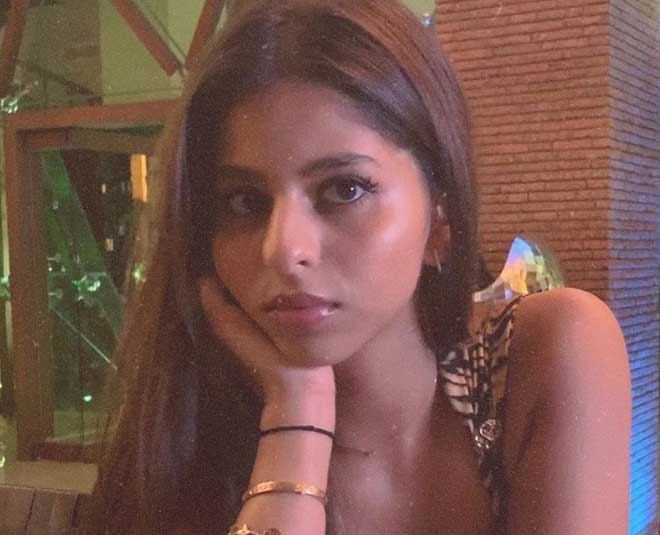 Suhana Khan on her post shared a few comments where the Insta users called her things like 'kaali', 'dark' and 'ugly'. Her post read, "There's a lot going on right now and this is one of the issues we need to fix!! this isn't just about me, it's about every young girl/boy who has grown up feeling inferior for absolutely no reason. Here are just a few of the comments made about my appearance. I've been told I'm ugly because of my skin tone, by full grown men and women, since I was 12 years old. Other than the fact that these are actual adults, what's sad is that we are all indian, which automatically makes us brown - yes we come in different shades but no matter how much you try to distance yourself from the melanin, you just can't. Hating on your own people just means that you are painfully insecure. I'm sorry if social media, Indian matchmaking or even your own families have convinced you, that if you're not 5"7 and fair you're not beautiful. I hope it helps to know that I'm 5"3 and brown and I am extremely happy about it and you should be too. #endcolourism."
Don't Miss: See Video: Superstar SRK's Daughter Suhana Impresses Us With Her Debut Movie
View this post on Instagram
Suhana Khan in her post revealed that she was only 12 when she was called 'ugly' because of her skin tone. Those who pass comments like these have no clue what damage it can cause on such a young mind. These cruel comments keep building in one's heart and can further turn into insecurities. However, many grow out into feeling that they are beautiful just as they are just like Suhana. Suhana Khan wrote on her post that she is brown and happy about it!
A lot of users on her Instagram had earlier commented on her posts if she had undergone a skin lightening treatment to look fairer. Next, Suhana Khan took to her Insta story, and sharing a picture of herself wrote that she never got a skin lightening treatment done ad never would.
Well, we really appreciate Suhana Khan for sharing the post to end colourism but honestly, we think it isn't really easy to end this deep-rooted obsession. Colourism is widely practised in the country and to date, people determine your worth with your skin colour. We still have a long way to go! Don't you think? Share your thoughts with us!