Suhana Khan is one of the most popular star kids on the block. Superstar Shahrukh Khan's daughter Suhana is a social media star. She may stay low key on social media but she has a huge fan following out there.
Good news for all her fans! Suhana Khan has made it to the world of movies with her debut movie called The Grey Part Of Blue. We earlier got to see a glimpse of the short film but now the short movie is out.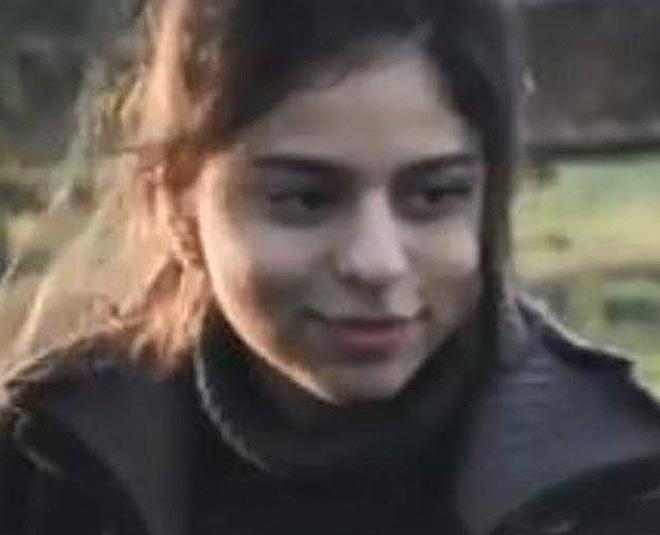 The storyline revolves around a young couple who faces the reality of their relationship while they head for a two-day road trip. The movie is written and directed by Theodore Gimeno.
While sharing the film, the director shared, "Really excited to finally bring to you this project I've been working on for the past year! I've been immensely lucky to work with such an amazing group of people: cast, crew, and friends that helped me turn this idea into something real! So that's really awesome. And hopefully, you will have enjoyed it too! Thank you!"
Watch the short film here:
Viewers are loving Suhana's acting and are all praises for the star kid.
One comment on Youtube read, "the expression and the innocence in their eyes took my heart away. Suhana has make it extraordinary. Theodore gimeno, so nicely directed. The story of a young college going couple. Omg can't stop myself from praising this.🖤🖤🖤"
Another one read, "There's so much vulnerability in their eyes.. magnetic screen presence. I see great things for them!"
Don't Miss: From Foraying In Films To Loving Her Parents, Here's All You Need To Know About Suhana Khan As She Turns 19
In one of his interviews, Shahrukh Khan once shared that Suhana wishes to be an actress. He said, "Suhana wants to be an actress. I see that zeal in her. She's extremely good on stage, I've seen her performances. She's admittedly a cinema fan and wants to be in the industry."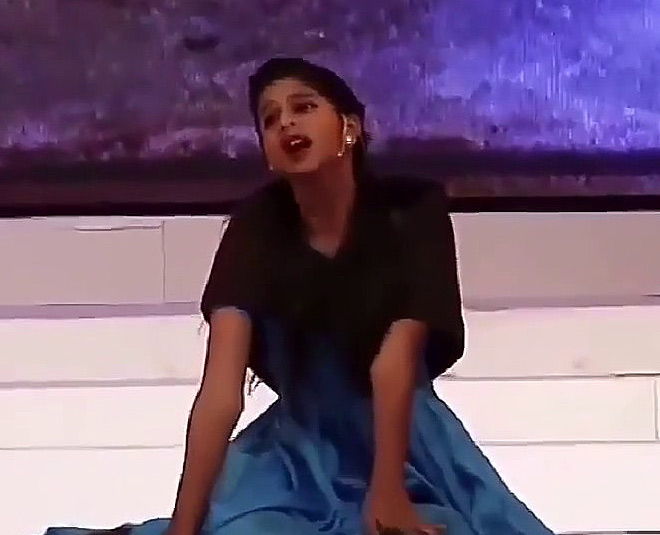 Seeing Suhana Khan, we always feel she has that zeal to become an actor. Do you know Suhana Khan has won praises from veteran actor Shabana Azmi? Long back Suhana Khan's video from her school play went viral over the net. Shabana Azmi congratulated SRK and had a special message for him. She wrote, "@iamsrk Mark my words #Suhanakhan is going to be a seriously good actor.Ive watched a short clip of her acting and it was terrific.Bless her." Watch the clip here:
Suhana Khan's brother Aryan Khan gave his voice to The Lion King. Aryan voiced Simba in the movie. It was the biggest news and no one could control the excitement hearing Aryan and Shahrukh together. Aryan received a lot of praise and now its Suhana's turn to win more love from her fans!
Aryan Khan is studying at the University of Southern California's Cinematic Arts Faculty. Shahrukh Khan in an interview shared that Aryan wants to be a filmmaker. Gauri in an interview said, "I am showing Aryan a lot of films because he will be going to a film school now. I have made a folder which has all the great English classics like The Untouchables, Goodfellas and Michael Douglas'Falling Down. Right now I am showing him English films."
A lot of celebrity kids are going to film schools abroad. Janhvi's little sister Khushi Kapoor is also studying at the New York Film Academy. Khushi too wants to pursue career in acting.
Suhana Khan has a huge fan base already. Thanks to her sartorial choices and big Bollywood circle that always keeps her in limelight. Suhana is snapped a lot with her mentor Karan Johar. She is spotted a lot at Karan Johar's office. Surely, Suhana is getting the best guidance. Suhana Khan looks ethereal on the screen and we can't wait to see her make her Bollywood debut.