Kriti Sanon is one of the most talented actresses who has proved her passion and skill in a fairly lesser amount of time. Her roles in the movies 'Dilwale', 'Bareilly Ki Barfi' and 'Heropanthi' have been quite entertaining which is the reason why people love to see her. Not only has her acting talent stood out to the people, but the grace she carries herself with and how she manages to steal every show, she is a part of is incomparable.
And since the actress hasn't been in the industry for a very long time, it is almost impossible for fans to have figured out some of the most minute details about her. But you need not worry as we are here to throw light upon some of the unknown or lesser-known facts about the famous diva, Kriti Sanon.
Personal Details About Kriti
Kriti was born on 27th July 1990 and is 30 years of age as of now. She was born and brought up in Delhi is quite an intelligent celebrity who completed her B-tech in Electronics and Communication and if it weren't for her acting skills, Kriti surely has made a great engineer.
This perhaps is a result of the genes in the family. Her father is a Charted accountant, her mother is a teacher at the University of Delhi, she also has a younger sister, called, Nupur who is inclined towards becoming a musician.
Everything She Likes
Well, considering the fact that Kriti has managed to make it big in the industry as an actor, it would be surprising for you to find out that acting is not her sole interest. She loves dancing as much as acting. In fact, Kriti is trained in Kathak dance. Not only that, but she also loves reading and writing poetry and is a book worm. She appreciates and follows Kajol and Rekha. And prefers staying fit and active with boxing, biking, and more fun activities such as this.
Don't miss: Some Lesser Known Facts About Actress Amrita Singh
Her Life In ShowBiz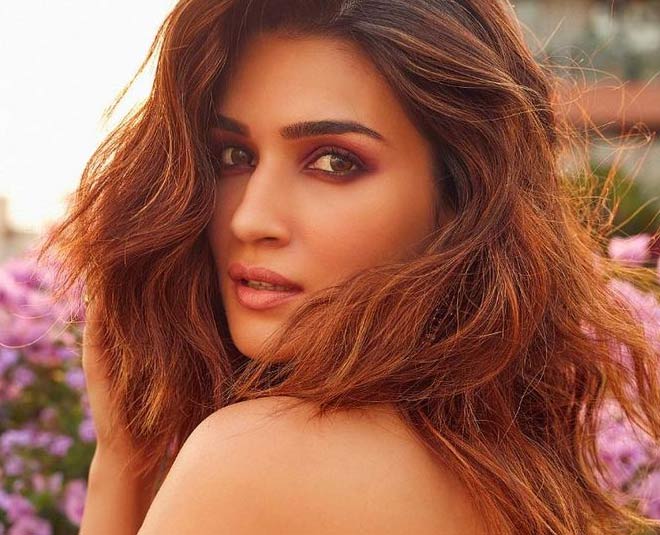 Kriti did make her Bollywood debut in the year 2014, with the movies Heropanthi, it was not her first time appearing on the big screen. Yes, that's right! She worked in 'Nenokkadine' along with Mahesh Babu and it was after this that she entered Bollywood.
Further, Kriti also revealed this many a times that she really likes Salman Khan as a fan. Moving on, we also found out how much Kriti likes eating sweet dishes. She has a special corner for sweets in her heart and despite not following any diet, she maintains herself in perfect shape. Kriti is 5 feet 8 inches, which makes her one of the tallest actresses and the most beautiful too.
She had refused two offers from big brands in engineering as she wanted to pursue her passion for acting. And that lead her to come to Mumbai to begin and launch herself as a model. After this, she got to work in Heropanthi and that is how she paved her way to all the fame and appreciation she has right now!
Don't miss: Check Out These Unknown Facts About Actress Kiara Advani
If you liked reading this article then stay tuned to Her Zindagi for more such pieces.