Bollywood is known for its fragile relationships, but there is one duo that is giving us major couple goals from around two decades now. We are talking about Ajay Devgn and his wife Kajol. They both tied the knot on 24 February 1999 in a typical Maharashtrian style wedding.
But did you know before marrying Kajol, Ajay Devgn was smitten with Karisma Kapoor? All three of them were top stars of the 90s when they got stuck in a love triangle.
Ajay and Karisma fell for each other while shooting for Farogh Siddique-directorial Jigar. In fact, reportedly, Ajay Devgn parted his ways with Raveena Tandon to be with Karisma Kapoor. They both together worked in some of the hit films, such as Dhanban, Sargam, and Suhag.
And this allowed them to spend more time together. However, things started fading between them when Ajay signed a movie named Hulchul with Kajol.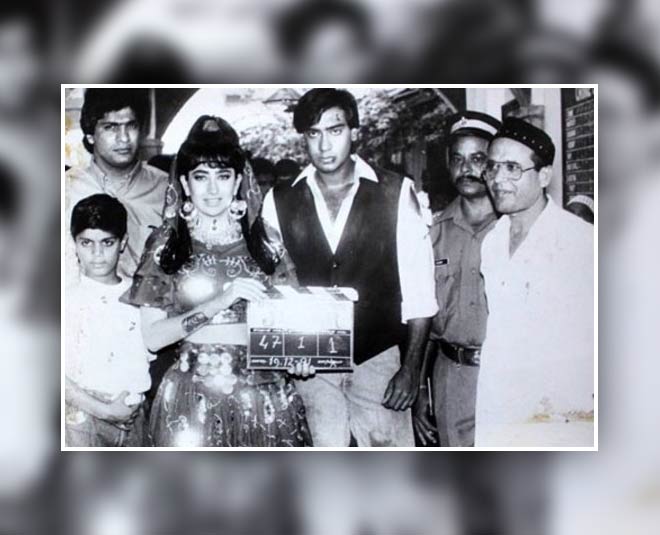 While it is said that in the beginning, the actor didn't like Kajol's company, it was only after they resumed shooting that they were able to build a strong friendship. However, Kajol, who was dating one of her friends, Kartik Mehta, was facing difficulties in her relationship. Being good friends they used to discuss their problems and spend a lot of time together. This strengthened their bond and both came close.
Don't Miss: All About Hrithik-Kangana Controversy, Through A Face Reader's Lens
When it comes to Karisma Kapoor, as soon as Kajol and Ajay started making headlines together, their relationship ended abruptly, leaving their fans heartbroken. As per the reports, Kajol got into a relationship with Ajay in 1995, and he ended his affair with Karisma Kapor in the same year.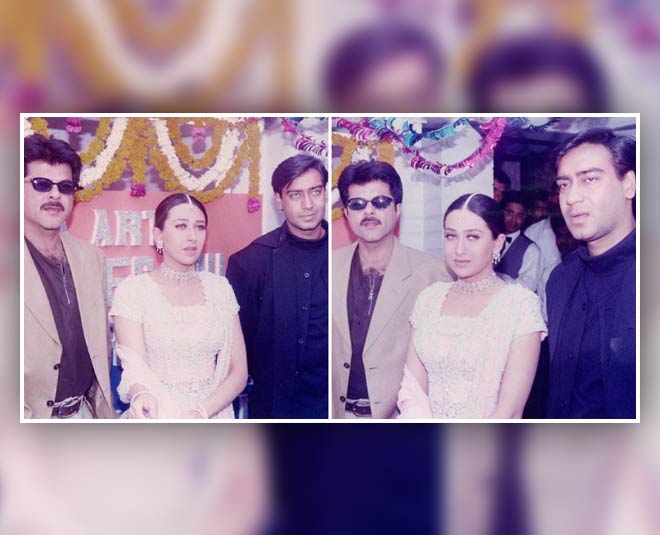 However, in 1993, Karisma Kapoor talked about her relationship with Ajay Devgn and refuted any claims about being in a relationship with the star, who is currently 51. Calling herself a "kid," she said during an interview with a leading gossip magazine, "Believe me, we're just friends yaar. I don't know if he feels that way about me because he has not told me anything."
Don't Miss: Throwback Thursday: When Kareena Kapoor Clapped Back At Mira Rajput For Her Housewife Comment
"I don't think that's possible. People are only coming to this conclusion because it's the most obvious one. Firstly, he saved my life, and secondly, we've signed so many films together. Some stupid fools have even gone ahead and written that we're getting married. C'mon, I'm a kid myself; how do you expect me to get married at this age? It's so funny really," she added.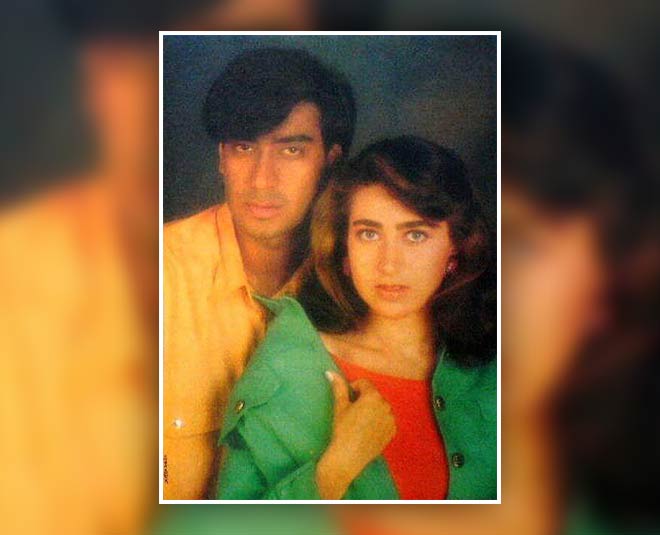 Karisma was a more successful actress than Kajol and that point. She was utterly focused when it came to working. Proving the same she concluded the interview by saying, "Let people take digs at me; let them taunt me. It's only going to make me work harder now. I'm going to fight them all tooth and nail. I've silenced them before and I can do it again if the time comes. I only need the blessings of all my well-wishers."
Today, they both are happy in their own separate lives and have two children with their respective partners. While Ajay and Kajol's kids are named Nysa and Yug, Karisma's children are Samaira and Kiaan. On the work front, Ajay and Kajol were seen sharing the screen space in Tanhaji: The Unsung Warrior and Karisma Kapoor was last seen in the drama web series Mentalhood.
If you liked this article, do comment on our Facebook page. Stay tuned to HerZindagi to read more such stories.