Marriage is a beautiful union of two individuals, a journey that a couple promises to take up together. However, the ride isn't very smooth. Marriage brings along a good mix of good and rough phases.
However, there are times married couples just can't pass through the patchy phase and decide to end their relationship.
Well, it is not like an ugly argument makes a married couple think of divorce. There are some common signs that hint at a troubled marriage and signal that the couple might be on the verge of getting separated.
We talked to Counselor and Clinical Psychologist Sneha Dev and asked her if there is a behaviour pattern that can hint at a troubled marriage. She shared, "Some behaviour patterns would be avoiding communication, outings, getting agitated in small issues or getting small tiffs every now and then, spending day with one another looks like a task and no longer complementing each other."
Signs Of A Troubled Marriage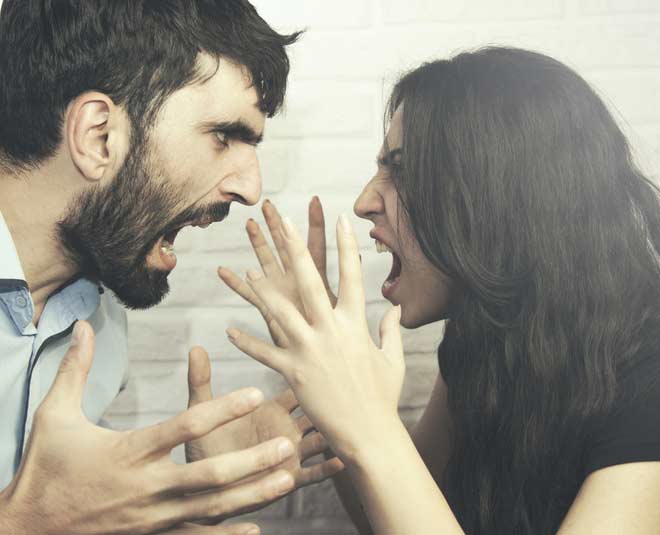 Do you always find yourself criticising your partner and your partner doing the same? Well, this is a big sign that your marriage is in trouble.
Arguments are common in any relationship including marriage. It is healthy to have arguments but having a verbal spat every day for the same thing over and over again can be a sign that you two aren't happy at all.
Not spending enough time with each other or taking out time to speak with one another can be another sign that there is something missing in the relationship or its is time you separate.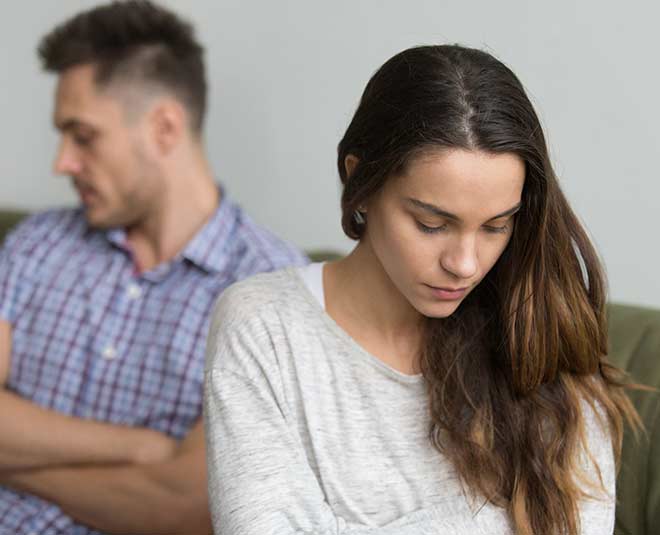 Sex isn't everything but it is crucial for a healthy relationship. If you are no longer having sex with your partner then it can be another red flag for your relationship.
Your partner is your soulmate and keeping secrets with them is not a good idea. However, if you have started to keep secrets from your partner then it is a warning sign.
Usually, when there are ups and downs in a relationship, many couples feel like breaking free from their marriage or even having an affair with someone. Though it is completely normal to liking someone if you feel like you wish to be with them or spend time with them then you are missing something in your relationship.
Don't Miss: Vastu Tips That Can Help In Improving Your Love & Married Life
Word Of Advice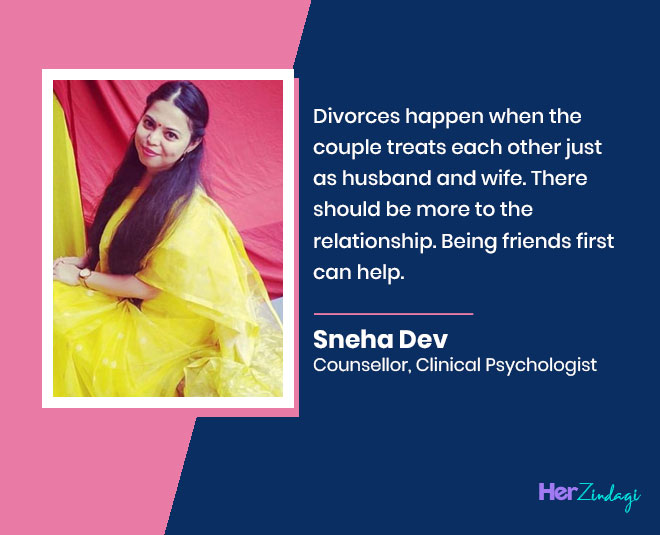 The expert further shared that divorces happen when the couple treats each other just as husband and wife. She further shared that making your partner your friend is important to keep your relationship strong. Friendship helps one communicate with each other and come to a solution.
Don't Miss: 7 Behaviours That Can Ruin Your Relationship Forever!
Any relationship in this world has good days and bad days. As you enjoy the good days, stick together and pass the bad days too. It might be tough but when you are together, things will be easier for both of you.
When you feel like things are not working the way they should in your relationship then its time you speak to a marriage counsellor and try to repair your bond rather than completely putting an end to it. You might be able to understand each other well and get back to that strong relationship once again.
Tell us your thoughts on these signs of troubled marriages on our Facebook page. For more such stories, stay tuned!