Sidharth Shukla And Shilpa Shinde's Voice Note Gets Leaked, Shilpa's Fans Call Him Abusive, Psycho
An audio clip of Sidharth Shukla having a heated argument with Shilpa Shinde is going viral. Listen to it here.
Just a few days back, Bigg Boss 11 winner, Shilpa Shinde claimed that she was in a relationship with Sidharth Shukla. She made shocking revelations about her relationship with Bigg Boss 13 winner Sidharth Shukla. Shilpa shared that she got into a relationship with Sidharth Shukla in the year 2011 but they parted ways when Sidharth got immense popularity with his show Balika Vadhu.
Talking about her relationship, Shilpa Shinde said, "Yes we had an affair and Sidharth Shukla was a very abusive and aggressive man in the relationship. He was possessive and used to hit me a lot."
While the grand finale was around the corner and Sidharth Shukla was garnering good support for his stint on Bigg Boss, Shilpa Shinde shared that she really doesn't want Sidharth Shukla to win the show. She said, "I really don't want this to happen. A person like Sidharth cannot win this show. It will be a disaster. He doesn't deserve it and is not worth the title."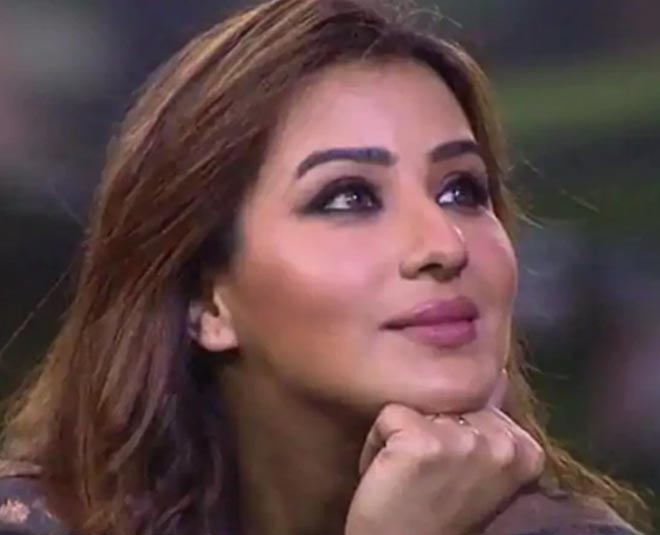 Shilpa Shinde also said that she would return back her Bigg Boss 11 trophy is Sidharth Shukla wins the show. Recently, she posted a video talking about the same. Have a look at the video here:
You are absolutely right
Thank you so much #ShilpaShinde for standing by right way#FixedWinnerSidharth pic.twitter.com/jvtTqFILHq — nur Hassan (@nurHass10116574) February 18, 2020
Don't Miss: All About Bigg Boss 13 Winner Sidharth Shukla, From His First AD to First International Win
An audio clip of the two having an argument with each other on phone is doing rounds on the net.
Shukla's a real life villian man, look at his abusive and life-threatening language OUTSIDE THE BB HOUSE! I hate to see a very respected winner like Shilpa being treated like this by some random kachara. #BB13 #ShilpaShinde #BB13Finale (P1) pic.twitter.com/qREVwLbpeA — chand 🌙 (@idreesattweet) February 15, 2020
In this alleged audio clip, one can hear Sidharth Shukla talking on call. He can be heard saying, "Shilpa, do you want to get along or you do not want to get along, I do not want to extend this conversation, I can't be begging for love all the time. Do you want to get along, huh? Shilpa, I'm really angry that this is the end of your misery and my misery, starve yourself, Baby. I hope you die, nicely, I seriously do because I know you're a very painful person and I know you'll be f***ed badly in life, I know you will be. the day you die for an hour or day, I feel sorry for you." He can also be heard saying, "Happiness is something you will never get in your life."
As soon as this audio clip went viral, Shilpa's supporters on Twitter started calling Sidharth abusive and psycho. On the other hand, Sidharth's fans called it a fake clip and many said they would wait for Shilpa Shinde's confirmation on the conversation.
(P2) of Shukla using abusive and threatening language against Shilpa. It seems he used Shilpa for money! #BB13 pic.twitter.com/mxJsZWFqGp
— chand 🌙 (@idreesattweet) February 15, 2020
Don't Miss: Sidharth Shukla 'Fixed Winner' Or Not? Colors Channel Employee Shares Control Room Video, Says It Was Scripted
Shilpa Shinde also talked about this audio clip in a recent interview, she said, "Yeh ek conversation hai between a boyfriend (Sidharth) and girlfriend (Shilpa), kaafi maar-peet ke baad. Isne mujhe chalti gaadi se bhi feka hai. Ab main kichad mein utar aayi hun kyunki aise insaan ko winner banayenge to baakiyon ke saath nainsaafi hogi. Hamesha maarta tha (This is a conversation between a girlfriend and a boyfriend after a lot of physical abuse. He even threw me out from a running car. Now I am down to this dirt, because if such a person is made the winner, it will be injustice to others). I have even filed a police complaint against him."
After coming out of the Bigg Boss house, Sidharth Shukla was asked about Shilpa Shinde's allegations. He said, "I know Shilpa very well and I don't think she is the kind of person who would talk about anything like this. I just came out of the house. I will have to see what they have said."
Let's wait and see what Sidharth Shukla has to say about this alleged audio clip.
Recommended Video