Our celebrities have often gotten into arguments and fights with their co-stars, the press, or said things they should have first thought of in their heads as they often snowball into huge controversies. Some comments are sexist, some appalling and some just simply take the other actor's case. So here are a few statements made by some of the top celebs who rocked social media and their fans.
Priyanka Chopra
Now PeeCee and Kareena Kapoor Khan are on a sound plain and have buried the hatchet and we all saw that on Koffee With Karan's last season but there was a time when the two gave an eye for an eye. We are talking about the time when Kareena called her own film Heroine better than Priyanka & Kangana Ranaut starrer Fashion. Priyanka had indeed a stronger weapon and therefore came the reply- "Well I guess if you don't have one (National Award) then, it's just sour grapes, you know. What do I say?"
Sonam Kapoor
She is one actress who is always caught in the wrong. For Aishwarya Rai Bachchan, Sonam once said: "Ash has worked with my dad so I have to call her Aunty na?"
Kangana Ranaut
This actress has been or loves to be controversial? A rather debatable topic but she did stir the Bollywood cauldron when she spoke on nepotism at Koffee With Karan. A well-known statement indeed - "In my biopic, if it is ever made, you will play this stereotypical Bollywood biggie who is very snooty and completely intolerant to outsiders and flag bearer of nepotism, the movie mafia."
Aamir Khan
Aamir and Shah Rukh Khan were not always on sound waters and were at loggerheads once. So much so that Aamir once said that his dog's name is Shah Rukh. He said: "Shah Rukh is licking my feet and I am feeding him biscuits every now and then. What more can I ask for?"
Don't Miss: 6 Times Celebs Slapped Each Other & Embarrassed B-Town Big Time!
Anushka Sharma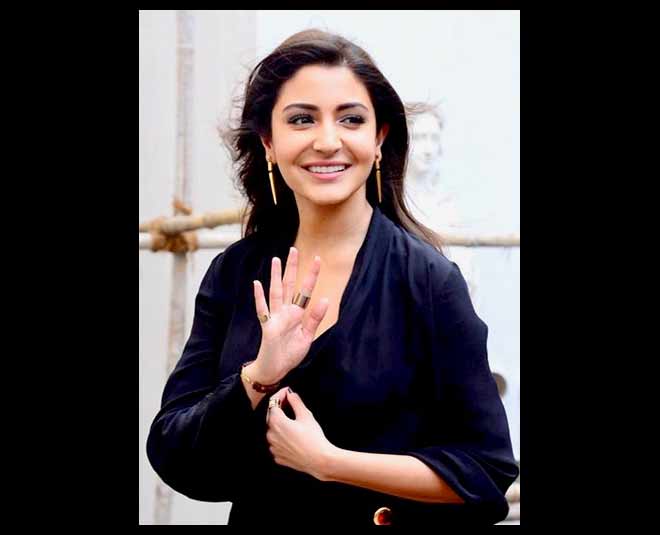 Anushka has come a long way and is now a successful producer as well. On the acting front when she was compared with Deepika Padukone, she once said this: "I am Kashyap's and Hirani's choice. She is Ayan's and whosoever's. I never pull anybody down. That makes me nice, right?"
Don't Miss: 10 Books That Were Banned By Indian Government
Salman Khan
Salman is considered crass by his haters and him hosting Bigg Boss last season opened many eyes. To date, he has said a number of controversial things but this is regarding Sanjay Leela Bhansali's Guzaarish which featured Hrithik Roshan. He once said: "Arre Koi Kutta Bhi Dekhne Nahi Gaya."
This was not the only instance. When he was not on good terms with Shah Rukh, he once said: "Shah Rukh meri girlfriend nahi thi. Apni purani girlfriends ko miss nahi karta, Shah Rukh ko kyu karunga."
Deepika Padukone
Deepika has always taken life n her stride and then she moved on and married our favourite Ranveer Singh. She is friends with Ranbir and his now girlfriend Alia Bhatt as well and all is good in the hood.
While she graced Koffee With Karan, the dimpled beauty said this about her ex-beau Ranbir Kapoor. Both the stars still share a great bond. But between the time when she once appeared on Koffee With Karan, she said: "I would like to gift a pack of condoms to Ranbir because he uses them too much."
Our celebs are human and they do make errors. What is your take on these statements?
Stay tuned to HerZindagi for more on the entertainment world.