Just like our lives, Bollywood as well loses its cool and has often created controversies simply because they unfortunately have cameras following them around. There are have been a few instances when the celebs either slapped each other or the paparazzi asked for it with their actions or the celeb just lost his or her cool and slapped the cameraperson. Here are 6 such monents when celebs embarassed the Hindi film industry with their 5 second instinctive reactions.
When Salman Khan WAS SLapped By An Unknown Woman
We always hear Salman losiing his cool and flipping out , being abusive but this one is different. Back in the day, around 2009, some random girl who was the daughter of a Delhi Businessman, walkied into the star's private party and slapped him in front of all those present. No there is no proof but the news travelled fast. She also abused actress Sushmita Sen and Salman's youngest sibling Sohail Khan at the same gathering. But what is impressive or wierd is that "Bhai" remained calm and asked his bodyguards to escort the girl away.
When Mika Slapped A Doctor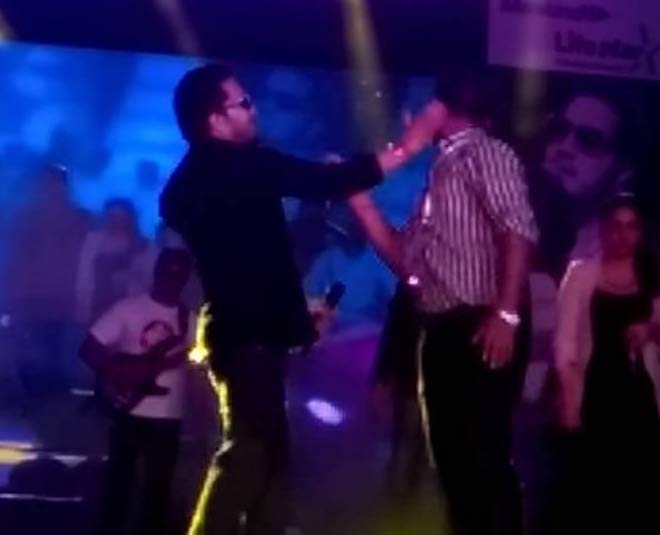 Reason for this is still unknown and it is not necessary that the star is at fault ir the doctor is but here is what happened. Siome time back, there was a live concert in south west Delhi, when the video of the singer went viral. The latter was seen slapping Shrikant, an ophthalmologist posted at Ambedkar Hospital, who suffered some internal injury inside his left ear due to the same. A restraint was registered by Delhi Police against the singer at Inderpuri police station. The incident took place at an event which had been organised by the Delhi Ophthalmological Society (DOS). It was as a part of their three-day conference which was held at the Delhi Pusa Institute Mela Ground in Inderpuri.
Govinda Lets Loose On A Visitor
Chi Chi bhaiya was caught slapping a visitor, on camera whi had come to see him on the sets of the movie "Money Hai to Honey Hai". As per reports, the visitor was accusing the actor for misbehaving with artistes, including women. This triggered something in Govinda and the report is that he slapped him. Govinda had said that the man was misbehaving on the sets. This happened at the Filmistan Studio in Gurgaon. Later, Govinda did apologise for his behaviuor and said he couldn't control himself.
Hrithi Roshan's Ordeals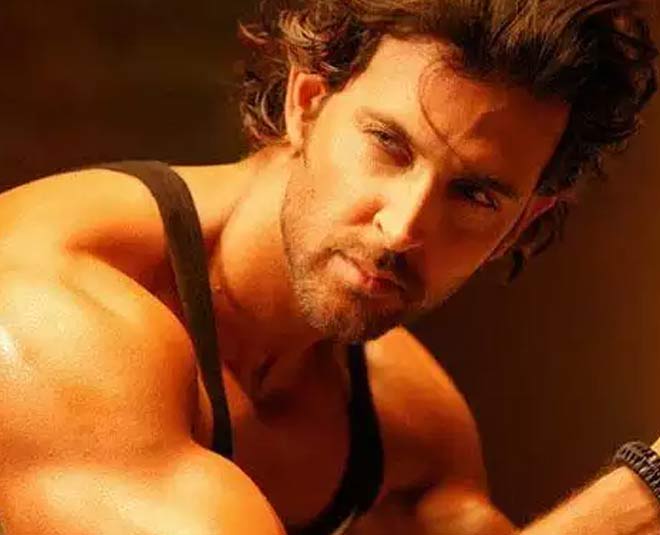 No the actor did not slap anyone but he did lose his calm and we are pretty sure, the circumstances were such. Hrithik lost it when media professionals chased him at Shirdi during the time of Kites release. The star had to shove his way through a number of camera persons to exit the temple. Another incident which went viral although it was a playful one, in 2012, the star was slapped jokingly, by one of his friends.
Don't Miss: Bollywood Controversies That All Move Buffs Must Know
Gauhar Khan Slapped By A Random Person
Actress Gauahar Khan was shockigly slapped by a fan amid one of her public interviews. The reason if you read will make your blood also boil provided you do believe in minding your own business and not judging others. The reason was that the man said she was wearing a short dress. He probably had it all planned in his head as he was so quick that even the security couldn't stop him. This created a huge controversy and I can not at all fathom as to how huiliated Gauahar must have felt.
Don't Miss: When Katrina Kaif Was Controversy's Favourite Child
Rakhi Slapped Ex-Boyfriend
Rakhi Sawant has always been in the news and mostly for the wrong reason. She was in a long relationship with Abhishek, but in 2011, she ended up slapping him a number of times on Valentines Day. However, since we are not best friends with Rakhi, we have no right to judge why she slapped him but then man was slapped across his face with flowers in one hand. And he took them all! He probably knew why she did so but on Valentine's Day the video did put Rkhi in a bad light. She also asked her security to throw him out of her residence.
There are many such incidents when things went south and we will keep you posted with more entertainment related stories so stay tuned to HerZindagi.