Bollywood actor Shilpa Shetty and her family are passing through a really rough patch for a while now. Shilpa Shetty's husband Raj Kundra got arrested in an adult film racket earlier last month. The businessman has been under judicial custody for more than a month now.
Though Shilpa Shetty initially kept mum on her husband's arrest for his alleged involvement in the production of pornographic content, she later shared a post on her Instagram with her official statement.
Shilpa Shetty's Statement
Shilpa Shetty's official statement on her social media handle read, "My statement. Yes! The past few days have been challenging, on every front. There have been a lot of rumours and accusations. A lot of unwarranted aspersions on me cast by the media and (not so) well wishers as well. A lot of trolling/questions posed… not only to me but also to my family. MY STAND… I HAVE NOT COMMENTED YET and will continue to refrain from doing so on this case as it is subjudice, so please stop attributing false quotes on my behalf. Reiterating my philosophy of, as a celebrity "Never complain, never explain". All I will say is, as it's an on-going investigation, I have full faith in the Mumbai Police & the Indian judiciary. As a family, we are taking recourse to all our available legal remedies. But, till then I humbly request you - especially as a MOTHER - to respect our privacy for my children's sake and request you to refrain from commenting on half-baked information without verifying the veracity of the same. I am a proud law-abiding Indian citizen and a hardworking professional for the last 29 years. People have put their faith in ME & I've never let anyone down. So, most importantly, I request you to respect my family's and 'my right' to privacy in these times. We don't deserve a media trial. Please let the law take its course. Satyamev Jayate! With Positivity and Gratitude, Shilpa Shetty Kundra."
As per a report by HindustanTimes, Shilpa Shetty broke down when she first saw her husband while he was in custody. According to a source, she told her husband Raj Kundra that their family reputation has been ruined, many endorsements in the industry had got cancelled and that she had to end up giving up many projects.
According to ANI's sources, Shilpa Shetty Kundra has been questioned a couple of times in the case but no evidence proving her connection to it has been found.
Shilpa Shetty Planning Life Separate From Husband Raj Kundra?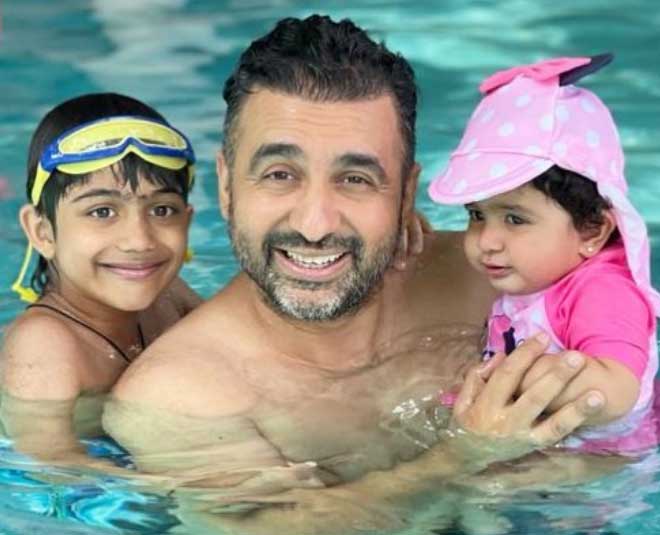 According to a report by BollywoodHungama, Shilpa Shetty's close friend has shared that Shilpa is planning her life ahead with her two children, away from husband Raj Kundra. Shilpa Shetty Kundra's friend shared, "Raj Kundra's troubles aren't going away in a hurry. On the contrary they seem to be multiplying every week. The disclosure of Raj Kundra's alleged link with adult content came as much as shock to Shilpa as the rest of us. She had no clue that the diamonds and duplex were coming from nefarious resources."
If her friend is to be believed, Shilpa Shetty wants to keep her two kids away from their father's ill-made wealth. Shilpa Shetty's friend shared that she won't be touching even a penny from Raj Kundra's assets. She further shared that Shilpa Shetty earns a substantial amount of money from judging reality show and she is looking at more films afte movies like Hungama 2 and Nikamma.
The source also shared that filmmakers like Priyadarshan and Anurag Basu have already promised her roles in their upcoming projects. Shilpa Shetty's friend said, "Maintaining her standard of living won't be a problem for Shilpa even if her husband is inside for a long time."
Don't Miss: Having Digestive Issues? Here's Shilpa Shetty's Go To Drink To Cure Indigestion
Shilpa Shetty Back To Work
View this post on Instagram
On the work front, Shilpa Shetty Kundra made a comeback on Super Dancer 4 a few weeks after her husband got arrested. According to a report by India.com, Shilpa Shetty had a meeting with the team of the show before joining to share one condition. Shilpa Shetty shared that she doesn't wish to answer any controversial questions on the sets of the show or get subjected to any insensitive jokes on her personal life.
Don't Miss: Inside Pics: Raj Kundra And Shilpa Shetty Kundra's Sea Facing Bungalow
Shilpa Shetty's co-judge Anurag Basu talked about her return to an entertainment portal and shared, "I just gave her a warm hug. We all gave her a hug. Because we don't know she might have gone through hell, many things have happened so we didn't feel right to even ask anything or talk about it."
Shilpa Shetty and her family are indeed going through a really tough time and we hope things get better for them in the coming days. Share your thoughts on Shilpa Shetty's return to her show and future plans on our Facebook page. For more such stories, stay tuned!