Self portrait photography has really become an essential skill in this social media world and it wouldn't be wrong if we say that it is an era of learning new skills to present yourself better. When you click your own pictures, keeping in mind the concept, composition, angles and other technical things then it is known self photography.
A lot of us are actually trying to get hold of the important things to know about this as self portraits are totally in and can help you achieve a great number of followers on social media. So, if you want to know what props could help you click creative and attractive shots, then read on and know all about them.
Crystal Ball
The crystal ball is a very cool prop used by a lot of photographers across the world. It has started gaining more and more popularity these days because of the outcome of clicking pictures through it.
Self-portraits are taken to a notch higher with this super simple and cool prop. It is basically a transparent glass ball that inverts the subject image and your images look absolutely stunning. Add a bokeh effect to your real self while editing and there you go.
Colour Bombs
Moving on to another very cool prop that you can use for your epic photoshoots is this one. Colour bombs can instantly uplift the scene and colours of your picture and you should surely use them. Just set your camera on a tripod and put a timer for 10 seconds take help from a family member or your friend to start the timer. Quickly light up the bombs and hold them in your hands, don't worry they won't explode. Stand firmly and get clicked.
Light Wands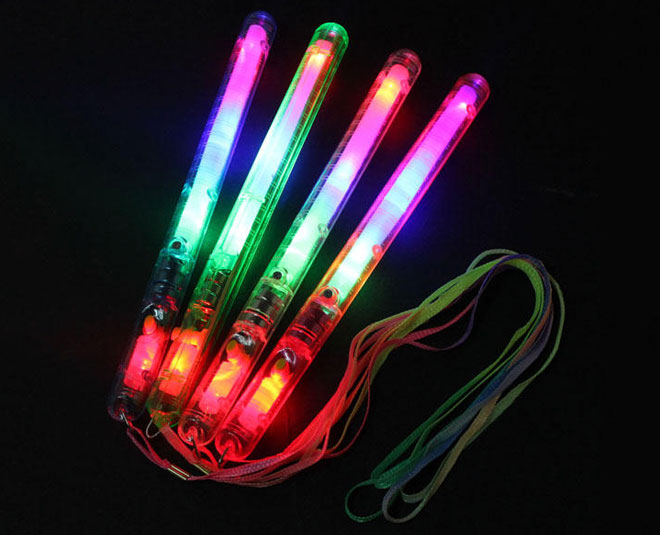 Another unique prop that can be used for self portrait photoshoots is a light wand. A light bomb can add a vibrance to your pictures while enhancing the colours. It helps you achieve a great night effect and you can also play with the lights and click the picture in manual settings by delaying the exposure of the photo, this will also create really savage light patterns in your pictures.
CDs
You might have noticed a cool VIBGYOR pattern on the back of the CDs. You can actually go ahead and use that for enhancing your self portraits. How? Well, it's very simple. Try doing your shoot during day time when there is sunlight.
Then taking some help from one of your friends ask him/her to show the shiny side of the CD partially to the sunlight this will cause dispersal of the colourful beams, position your self accordingly and click the picture.
Musical Instruments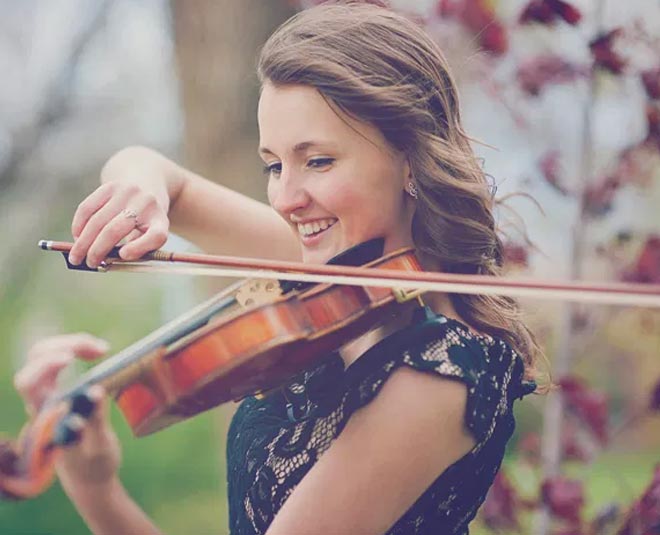 Musical instruments can also be a great choice for props for clicking self portraits(how to become a female shutterbug). All you need to do is pose like a maestro and you'll win your audience's hearts. For one, instruments add volume to your picture, if you hold it like you're playing it, it almost becomes like a sequence of a story.
Further, musical instruments are some times very appealing appearance-wise and that also adds to your picture.
Don't miss: Here Are A Bunch Of Cool Tricks To Use For Stunning Wedding Photography
Party Masks
Great for conceptual shoots, party masks also make amazingly enchanting props for self-portraits. Just coordinate your outfit and the backdrop with the masks and you'll be done! These will enhance the aesthetic appeal of your picture(tips to look good in photos) making it more elegant and exquisite.
Don't miss: Five Cute DIY Photoshoot Ideas For All The Photography Enthusiasts Out There
If you liked reading this article then stay tuned to Her Zindagi for more articles like this.