Netflix's show Fabulous Lives of Bollywood Wives did trend big time. While some called the show addictive, demanding a sequel, many others felt it is was just a regular show about celebrity wives and their lives. Well, love it or hate it, the show is still making headlines and the makers are also planning to work on the second season.
All four Bollywood wives on the show are grabbing a lot of eyeballs. Among the 4, Seema Khan was one of the most talked-about Bollywood wives. Wife of actor, producer Sohail Khan, Seema Khan was earlier not a much-seen face but now she has managed to get a lot of attention. We thought of taking you through her professional life and personal life with her husband Sohail Khan.
Seema Khan's Professional Life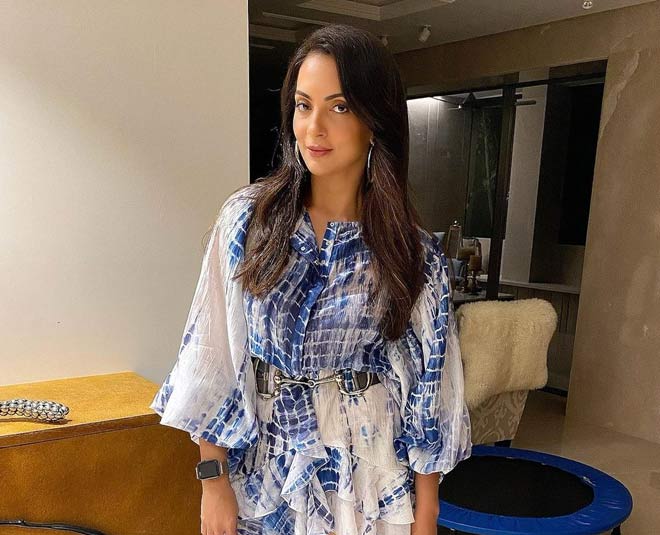 Seema Khan is a fashion designer by profession. She runs a fashion store with friends Maheep Kapoor and Suzanne Khan 'Bandra 190' in Mumbai. Right from beautiful lehengas to sarees, the store has a lot to offer. A lot of Bollywood actresses like Malaika Arora and Karisma Kapoor among others in the past have been spotted carrying outfits from Seema Khan's brand.
Seema Khan And Sohail Khan's Love Story
Seema Khan is married to Sohail Khan. The two got married in the year 1998 and are parents to Nirvaan and Yohan.
The two first met through a mutual friend and became good friends. Soon they fell in love and decided to get married within a year. Seema's family didn't accept the marriage initially but finally did after the two kept persuading them. They got married in an Arya Samaj temple.
Don't Miss: Nobody Wants To Be Alone And Single, Malaika Arora On Life After Divorce With Arbaaz
Seema Khan And Sohail Khan's Current Relationship Status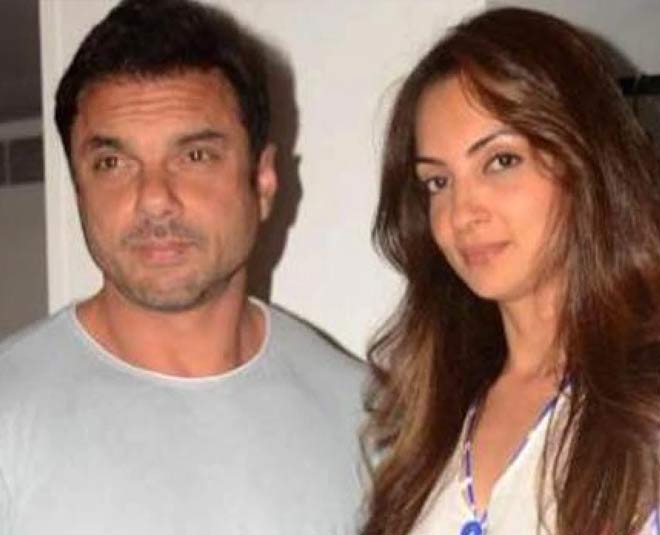 During the first episode of the show, Fabulous Lives Of Bollywood Wives, Seema Khan can be heard saying that Sohail came over which hinted at their separation. It looked like Sohail and Seema Khan don't reside together. Later, Seema Khan was also seen telling that her son stays with his dad and she doesn't get to see him enough. This further made all the viewers think if they have separated. Earlier, Seema Khan also shared that she isn't having a conventional marriage with Sohail Khan.
Earlier, there were rumours of Sohail Khan and Seema Khan's marriage going through a rough phase. They reportedly also had a big fight but they never confirmed. During the show, Seema Khan talking about her relationship with Sohail Khan, she said, "We have the most amazing family. Sohail is the most amazing father. He has been amazing since my kids were born. I love him, I always will. We have a great relationship. It's just that sometimes when you grow older, your relationships meanders and goes into different directions. I make no apologies about it because we are happy and my kids are happy. Sohail and I are not a conventional marriage but we are a family. We are a unit. For us, him and me and our children matter at the end of the day."
Seema Khan recently posted on her social media for her son, Nirvaan Khan's birthday.
View this post on Instagram
Don't Miss: Real Reason Behind Hrtihik Roshan And Sussanne Khan's Divorce After 13 Years Of Marriage
Seema Khan's 'conventional marriage' statement made all the viewers curious if they are separated. This also made many ask if she can call herself a Bollywood wife in this case. Well, what's your take?
Earlier, there were rumours of Sohail Khan dating actress Huma Qureshi. However, Huma Qureshi later cleared the air sharing that Sohail Khan was like her brother.
Recently, Gauri Khan joined the gang of the Fabulous Wives for weekend lunch. Maheep Kapoor shared a group picture on her Instagram handle. She captioned it, "Lazy lunch with my crew @torimumbai #YUM ! #Proseco & #Sushi = #HappyMe." Have a look:
View this post on Instagram
All these years, Seema Khan was missing from the spotlight. However, her new show, Fabulous Lives Of Bollywood Wives is making her get all the attention. Have you watched the show? What's your take on this new series? Share your thoughts with us. For more such stories, stay tuned!