Last year was indeed dark for us, we lost two legendary actors of Indian cinema, Irrfan Khan and Rishi Kapoor. It's been a year already. Rishi Kapoor breathed his last on 30th April 2021. He was diagnosed with cancer 2 years back and he traveled to New York for his treatment. He recovered and came back earlier last year. However, he lost his battle against the disease and started suffering from breathing issues.
Rishi Kapoor's sudden demise shocked the entire nation and we still can't sink it in. However, do you know Rishi Kapoor had predicted years back that he won't live long? Read on.
When He Said He Won't Live Long
In an interview, before his movie, Kapoor, And Sons released, Rishi Kapoor was asked how would he imagine himself at 90. He said, "Given my lifestyle, I won't live that long. But people say, if I do, I will look like my character Dadu. Though I hope I don't behave like him – a spoilt kid."
After the coronavirus lockdown, Twitterati started cracking jokes about his lifestyle, asking him if he has stocked alcohol for the 21-day lockdown. Angry Rishi Kapoor tweeted, "Anyone cracking jokes about my country or my lifestyle, will be deleted. Be aware and warned. This is a serious matter. Help us to tide over the situation."
Don't Miss: Rishi Kapoor: From His Stardom To His Personal Life, Know All About The Chocolate Boy Of Indian Cinema
Rishi Kapoor played Fawad Khan and Sidharth Malhotra's grandfather in the movie and his character was loved by all. His performance won him a lot of awards.
When He Said None Will Shoulder Him
Twitteratis also pointed out that Rishi Kapoor predicted his death long back when veteran actor Vinod Khanna died. Not many actors were present at Vinod Khanna's funeral and Rishi Kapoor was angry and he tweeted, "Shameful, Not one actor of this generation attended Vinod Khanna's funeral. And that too he has worked with them. Must learn to respect."
Shameful. Not ONE actor of this generation attended Vinod Khanna's funeral. And that too he has worked with them. Must learn to respect.

— Rishi Kapoor (@chintskap) April 27, 2017
In his second tweet, he wrote, "Why this? Including mine and thereafter. When I die, I must be prepared. None will shoulder me. Very very angry with today's so called stars."
"Angry. Met so many chamcha people last night at Priyanka Chopra's do last night. Few at Vinod's. So fu*kn transparent. So angry with them," he tweeted.
Don't Miss: One Wish Of Rishi Kapoor That Remained Unfulfilled
Rishi Kapoor slammed all the young stars of the industry for not attending actor Vinod Khanna's funeral. He also said that he is prepared to not have anyone to shoulder him after his death. Netizens think that Rishi Kapoor predicted it all years back.
Many Bollywood stars were indeed unable to make it to Rishi Kapoor's funeral due to the coronavirus outbreak. Only 20 members of the family were allowed to attend his funeral.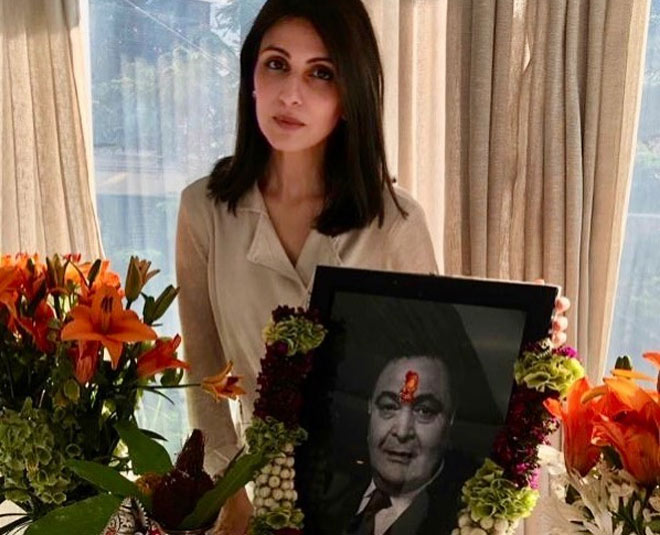 Rishi Kapoor's daughter, Riddhima Kapoor Sahni who is based in Delhi was also unable to attend father Rishi Kapoor's funeral. She reached late after driving from Delhi to Mumbai.
He was one star who was always vocal about his thoughts. Remembering one of our favourite actors on his first death anniversary.

For more such stories, stay tuned!