Actress Rhea Chakraborty is making headlines after a really long time. She managed to top the Times Most Desirable Women Of 2020 list and is trending all over social media.
Last year, the actress was facing charges in Sushant Singh Rajput suicide case and was also jailed for drug peddling but was released on bail.
Rhea Chakraborty Tops Most Desirable Women 2020 List
Rhea Chakraborty is on the top of the list the Times Most Desirable Women of 2020. The statement by Times read, "As we have emphasised earlier, a superficial reading of the word 'desirable' would have you think it is about physical appeal and glamour. But it's not just that. The point is not about charm or physique or good looks alone. How we see it is that this is about how much you think about a person, about the mind space an individual occupies."
The statement further read, "Thrown into the Colosseum, she (Rhea) was a gladiator wrestling several beasts, as they ripped apart her reputation, loved-ones, and career, while the audience watched on. But she didn't break, and held her own through it all. Though she never asked for this ugly role (or to be called a gold-digger, a murderer, a drug peddler and a witch, for that matter), she retained her dignity amidst a barrage of insinuation and abuse. With her strength, resilience, and prolonged restraint, she rose above it."
Atnumber 2 is Adline Castelino, who emerged as third runner-up at Miss Universe 2020. She is actively working for society and recently made headlines for advocating for the rights of the LGBTQ+ community in India.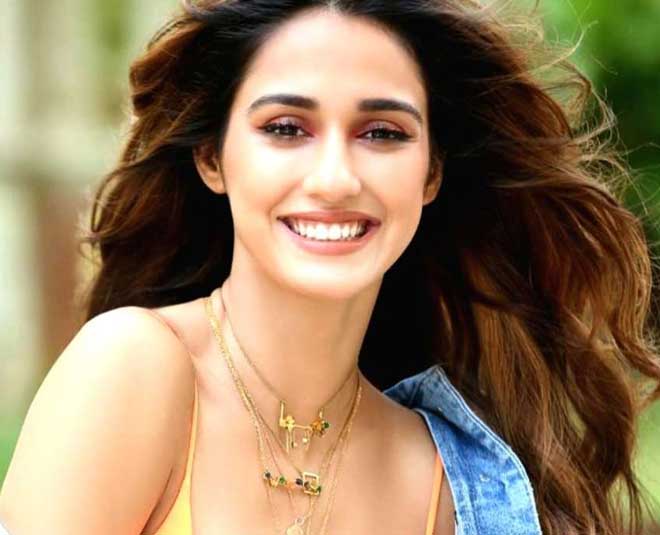 Disha Patani, Kiara Advani, and Deepika Padukone are at positions 3, 4, and 5 respectively.
Don't Miss: Rhea Chakraborty Makes New Revelations About Sushant Singh's Depression
Twitteratis React
As soon as the Times Most Desirable Woman Of 2020 list went online, netizens began to react over Twitter. While some questioned how a prime suspect in a death case can be on such a fancy list, others felt that they are sure if she deserves to top the list or not but she definitely deserves an applaud for maintaining digninity while she was under severe scrutiny after the untimely death of boyfriend, Sushant Singh Rajput last year.
Perhaps her sweat also smells of marijuana and becomes intoxicated, perhaps that is why she is the most desirable.
Rhea Chakraborty tops The Times 50 Most Desirable Women 2020 list.#RheaChakrabortypic.twitter.com/PVtSEttfb9

— kamlesh_nirmit (@kamlesh05061572) June 7, 2021
A user wrote, "So this proves that men are idiots, love to stay at haven forever.. Her role can't be ignored in murder of #SSR, was her boyfriend but morons made #RheaChakraborty a desirable.. But the same morons immediately ask male to stop coming at work if accused in 'crime against woman'.. "
Another one wrote, "Joke of the year 2021...
#RheaChakraborty is the #mostdesirablewomen of 2020.....Btw congratulations...."
"Waah waah...where are those who were crying for her ruined career?? #RheaChakraborty #SushanthSinghRajput," read another Tweet.
Paid Publicity
Paid awards, Paid publicity…Getting fake rewards is so easy for #RheaChakrabortypic.twitter.com/A7wKKF71xg

— All in One 🇮🇳 (@mayankm94847123) June 7, 2021
Ever since Rhea Chakraborty started to trend on Twitter, many netizens slammed her for getting paid publicity and fake rewards. A lot of Twitter users felt that her team used the negative publicity well for Rhea Chakraborty and she went on to becoming the most desirable woman.
Don't Miss: Rhea Chakraborty Shares WhatsApp Chat With Sushant Singh Rajput
Netizens Hope Her Career Recovers
She deserves it... She fought bravely with the stupid media.. And idiotic public of this country

— Md Ovais (@MdOvais2) June 8, 2021
After seeing Rhea Chakraborty trending after a long time on social media, a lot of users felt that she deserves to win such awards because she was demonised after the death of Sushant Singh Rajput but she didn't break and passed the rough patch with dignity.
A lot of her fans were happy to see her trend again and slammed those who earlier said that Rhea's journey in the showbiz is over.
Why Ahead Of Sushant Singh Rajput's Death Anniversary?
Again #RheaChakraborty case suddenly started because ssr death anniversary is coming close... Ek saal soo rahe thai kya tum log?? pic.twitter.com/DeswQIcck2

— shreesh (@shreesh71) June 7, 2021
Amidst all this, many netizens also managed to realise that Rhea Chakraborty has started to trend just ahead of Sushant Singh Rajput's death anniversary, 14th June and questioned if it is publicity stunt.
Looks like everyone is back in action before Sushant Singh Rajput's death anniversary. What's your take?
Recently, Rhea Chakraborty made some shocking allegations to the NCB against Sara Ali Khan. In connection with Sushant Singh Rajput drug case, Rhea in her confession wrote that Sara Ali Khan once offered her vodka and marijuana. In her charge sheet, she talked about the chats that happened between her and Sara Ali Khan in 2017. She revealed how Sara used to roll doobies wither her which are marijuana joints.
Last year, Sara Ali Khan was summoned by NCB where she confessed dating Sushant Singh Rajput for a short period.
Tell us your thoughts on Rhea Chakraborty making it to the top of the Most Desirable Women 2020 list on our Facebook page. For more such stories, stay tuned!