Ever since Sushant Singh Rajput's suicide case has been handed over to the Central Bureau of Investigation, it has been taking new turns and no one knows, what's the truth. New reports have been doing rounds everyday and we have been bringing you all the updates around the much talked about Sushant's case. Recently, Rhea Chakraborty in an interview with a news portal shared a couple of her Whatsapp chat screenshots with late actor Sushant Singh Rajput.
Sushant's Concern Over Sister Priyanka's Behaviour
Sushant Singh's lawyer had earlier in an interview shared that Rhea accused Sushant's sister Priyanka of molesting her and this led to a barrier between the brother and sister. However, it soon turned all sweet between the siblings. His lawyer said that it was a mind game played by Rhea.
Sushant Singh Rajput's lawyer said, "He realised his mistake that in a short span of few days Rhea had played a mind game to separate two siblings who were inseparable and happened to be each other's strongest emotional support."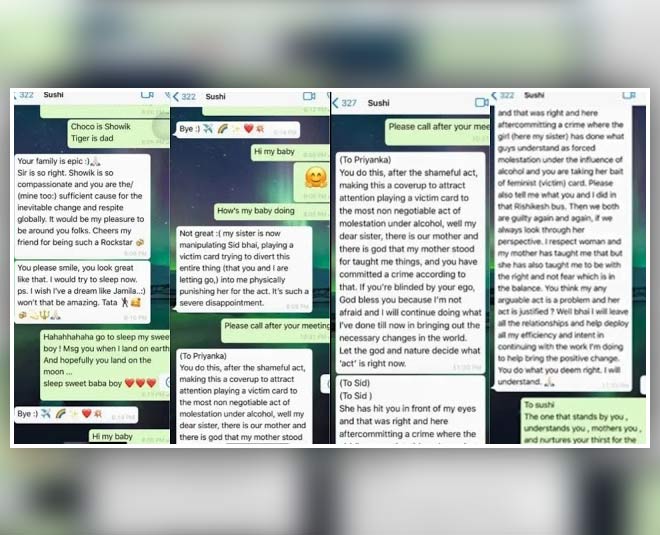 Now in the chats shared by Rhea Chakraborty, Sushant Singh Rajput had discussed about his sister Priyanka's behaviour with girlfriend Rhea. In the conversation, Sushant Singh had to said that he believes his sister was manipulating his friend and roommate Siddharth Pithani. In another message, he wrote, "Sid Bhai, she has hit you in front of my eyes…"
The message sent to Rhea read, "You do this, after the shameful act, making this a coverup to distract attention playing the victim card to the most non negotiable act of molestation under the influence of alcohol. If you're blinded by your ego, God bless you because I'm not afraid and I will continue doing what I've done till now in bringing out the necessary changes in the world. Let God and nature decide what 'act' is right now."
Looking at the messages, we can say that Sushant was really worried about his sister. He used words like manipulative and pure evil in the messages.
Don't Miss: Here Is All What Sushant Singh Rajput Googled Before Suicide
Sushant's Sister Shweta Counters Rhea Chakraborty's Messages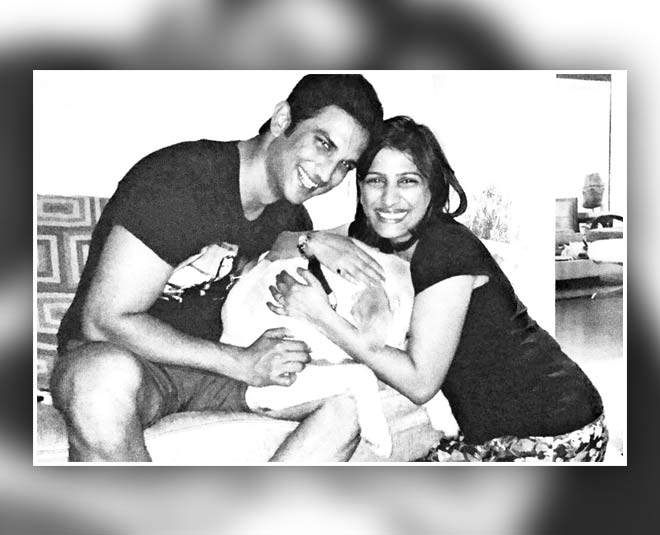 After Rhea Chakraborty shared a series of her WhatsApp messages, Sushant's sister, Shweta shared an old video of Sushant Singh Rajput where he said he was closest to his sister Priyanka. She captioned it, "He admits he was closest to his sister Priyanka (Sonu Di) because she gets him...❤️ #Warriors4SSR #justiceforsushant #godiswithus." Watch the video here:
View this post on Instagram
Sushant Praising Rhea And His Family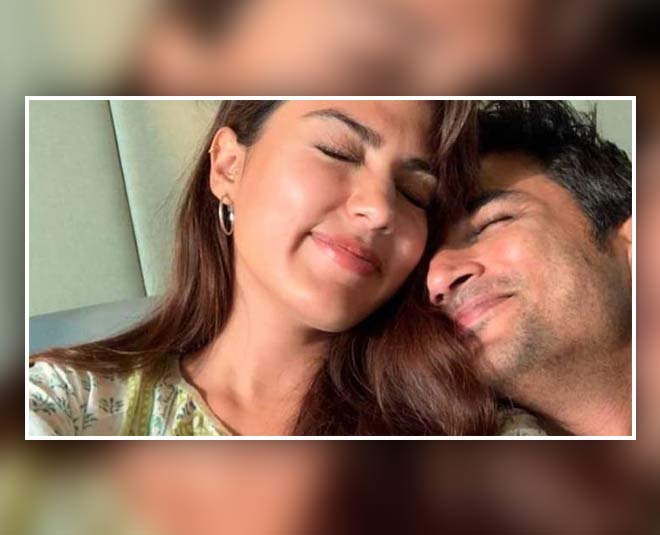 In the first chat shared by Rhea, Sushant Singh Rajput was all praises for Rhea and his family. He wrote, "Your family is very epic. Showik is compassionate and you too who are mine, you are a sufficient cause for the inevitable change and respite globally. It will be a pleasure for me to be around you folks Cheers my friend for being a rockstar. You please smile, you look great like that. I would try to sleep now. I wish I had a dream like Jamila. Would it be amazing? Bye."
Sushant's Note Of Gratitude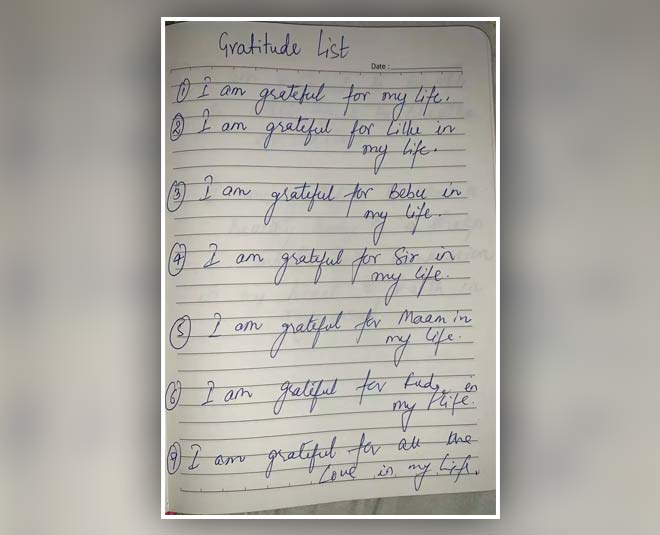 In one of the statements given by Rhea to ED, she said that the only possession of Sushant she has with her is a gratitude note and a bottle of water. A picture of the gratitude note shared by Rhea read, "I am grateful for my life, I am grateful for Lillu in my life. I am grateful for Bebu in my life. I am grateful for sir in my life. I am grateful for ma'am in my life. I am grateful for Fudge in my life. I am grateful for all the love in my life."
Rhea explained the names of everyone in the gratitude note. She said, "And this is his handwriting Lillu is Showik, Bebu is me, sir is my dad, ma'am is my mom, Fudge is his dog."
Don't Miss: Kangana, Taapsee, Swara Get Into A War Of Words, Read The Whole Story
Rhea Chakraborty and Showik Chakraborty have been interrogated two times by the Enforcement Directorate about their connection with Sushant Singh's financial transactions. Yesterday, Rhea's brother Showik was seen leaving the ED office after 18 long hours.
Today, Rhea and Showik once again arrived at the ED office. Rhea Chakraborty has reportedly filed a petition in the Supreme Court demanding the CBI investigation to be stopped. The hearing has been scheduled for 11th August.
For more updates on Sushant Singh Rajput's case, stay tuned!