Sushant Singh Rajput's sudden demise shook the country and his fans are having a hard time coming to terms with the fact that he is no more even after more than a month has passed away. On June 14, the news broke that the "Dil Bechara" star had committed suicide. The actor was just 34! At that time the Additional Commissioner of Police (ACP), Dr. Manoj Sharma, who was in charge, confirmed that the actor hanged himself at his residence in Bandra. But what many fans still counter-question is how come there was no suicide note if he did something like that to himself. Let's take a walk through all that has happened since then and how his sudden loss has now become national news on a whole new big level with lawyers and ministers stepping in, asking for a proper inquiry. Here us a step by step turn of events.
The latest update with the Sushant's Singh Rajput's sudden demise case is that actress Rhea Chakroborty will now face CBI investigation. The actress's lawyer Satish Maneshinde maintains that the "truth will remain the same whichever agency investigates the case".
Mumbai police have been asked to hand over all evidence that was collected to the CBI. The Supreme Court also said the FIR registered in Patna based on a complaint filed by Sushant's father was correct. The court said: "A fair, competent, and impartial probe is the need of the hour to stop speculation."
When the star's suicide news had just come in, people found it very eerie as his former manager Disha Salian too had reportedly committed suicide by jumping off the 14th floor of her apartment in Malad just a few days ago when Sushant died. The late actor had expressed his grief over her death, by taking to Instagram. He wrote: "It's such devastating news. My deepest condolences to Disha's family and friends. May your soul rest in peace."
When in June, his body was found and the fans were outraged, unwilling to accept that it was a suicide as it made and still does not make sense to his fans and even some ministers; there were millions of posts on his Instagram and social media at large that something is wrong.
Before the post-mortem of his body, Sushant Singh Rajput's swabs were collected for a COVID-19 test. Amid that, the late actor's sister told the police that he was battling with depression.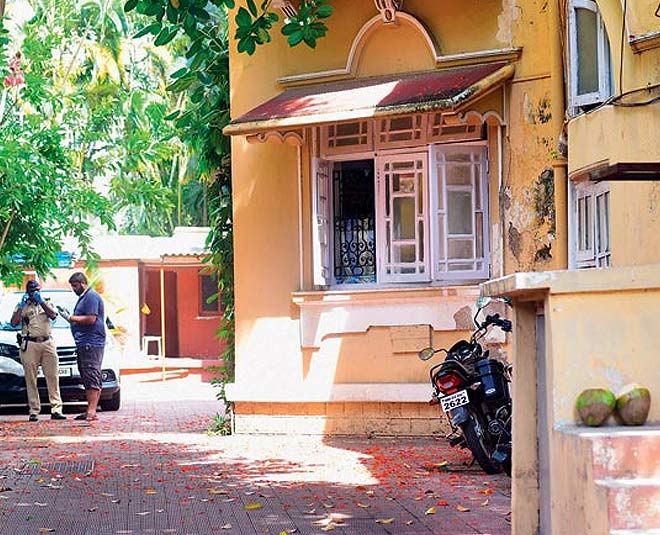 Stepping into his home, the police found him hanging in his room on the upper floor of his duplex flat. The statements of the staff and friends were recorded. They spoke Neeraj Singh, a cook living in the apartment since May 11, 2019, Keshav Bachner, another cook living in the apartment for around a year-and-a-half, housekeeper Deepesh Sawant and art director Siddharth Ramnathmurti Pithani, who lives one floor below.
Amid investigations, it was found by the officials that the last call Sushant made was at 12 am the previous night, to actor Mahesh Krishna Shetty, who did not answer the call. After finding the actor's body, DCP Zone IX Abhishek Trimukhe said, "An ADR has been registered and further investigation is underway. Prima facie, it looks like death due to hanging but the postmortem report is awaited to draw a definite conclusion."
Don't Miss: Sushant Singh Rajput's Sister Shares Whatsapp Chat Screenshot She Had With Him 4 Days Before His Death
Meanwhile, the pictures of the actor's body were circulated online. But the Maharashtra police's cyber department asked people to refrain from circulating them saying that it is a "disturbing trend". They also warned legal action. But the pictures were already out, enough for several brewing theories, people making videos and proving that the marks on his neck, his eyes etc prove that he could not have done it to himself, so on and so forth. This made fans even more staunch on demanding CBI Inquiry.
Sushant Singh Rajput's last rites were conducted at Pawan Hans crematorium in Vile Parle on June 15. Sushant's father, his two sisters, and a few of his colleagues and friends from Bollywood and television industry attended the last rites. Amid the COVID-19 crisis, few fans of the late actor also flocked the venue to catch a last glimpse of the star.
Just a few days later, Maharashtra Home Minister Anil Deshmukh said that Mumbai police will also have to consider the actor's reported clinical depression after media reports said that SSR was suffering from clinical depression because of professional rivalry.
Most of Bollywood biggies, including Karan Johar, Alia Bhatt, and all the A-listers were questioned by fans, that why would they bully SSR just because he had no godfather in the industry. So much so that they lost many followers as well on their respective social media accounts and some expressed how disturbing the allegations were.
In the investigation, later, the Bandra police confirmed that SSR had died due to hanging. The first postmortem report by Cooper hospital had said that the provisional cause of death was asphyxia due to hanging.
The pressure of millions, had the police investigating the professional rivalry angle after several claims were made that some of the big production houses were working against the actor to keep him from getting films. Even the state home minister confirmed that the police will probe the professional rivalry angle in the case.
While the investigation was on, one of Rajput's manager told Bandra police that the star had paid his servants and manager, and told them that he won't be able to provide for them going forward due to financial reasons. He had also cleared all his debts. A similar statement was given by one of his servants. To this manager also added that Rajput was already depressed and post Salian's death, it just got worse.
His ashes were immersed in Ganga river by the family after four days.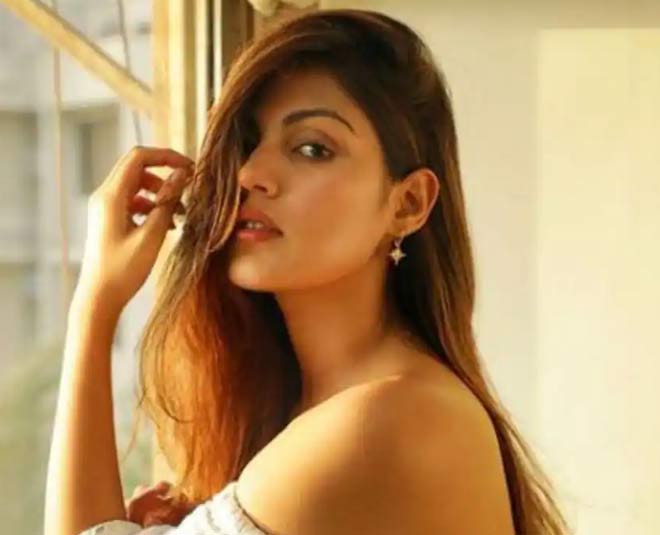 As part of the investigation, the police has so far recorded statements of nearly 40 people, and that list includes filmmaker Aditya Chopra, Mahesh Bhatt, director Sanjay Leela Bhansali, actress Sanjana Sanghi with whom he worked in his last film, actress Rhea Chakraborty (his girlfriend) and Sushant's friend Sandip Singh. The people questioned also include his PR manager, business manager, three psychiatrists and one psychotherapist, whom SSR was consulting.
The CCTV footage of the actor's building was also collected by the officials as and the police shared that there were no CCTV cameras installed in the actor's house.
After a month of Sushant's death, Rhea Chakraborty allegedly received murder threats on social media. This made her tag Home Minister Amit Shah in a tweet where she sought a CBI inquiry in the late actor's death.
However, Maharashtra Home Minister Anil Deshmukh told mid-day that there was no need for a it and that the Mumbai police is competent enough to handle such cases.
Don't Miss: Kangana, Taapsee, Swara Get Into A War Of Words, Read The Whole Story
A month after the late actor's final post-mortem report came, the Mumbai police ruled out any foul play. The viscera report confirmed that there was no sign of poisoning.
The latest update is that Sushant's father has filed an FIR against Rhea Chakraborty and six others, including her family members in Patna. The case was filed under various sections, including the grounds of abetment of suicide.
A four-member team from Bihar is now in Mumbai to collect the case diary from Mumbai police.
In the FIR filed in Patna, SSR's father alleged that Rhea Chakraborty took money from the M.S Dhoni star and instigated him to commit suicide. He also alleged that the doctors treating him should be examined as he suspects foul play.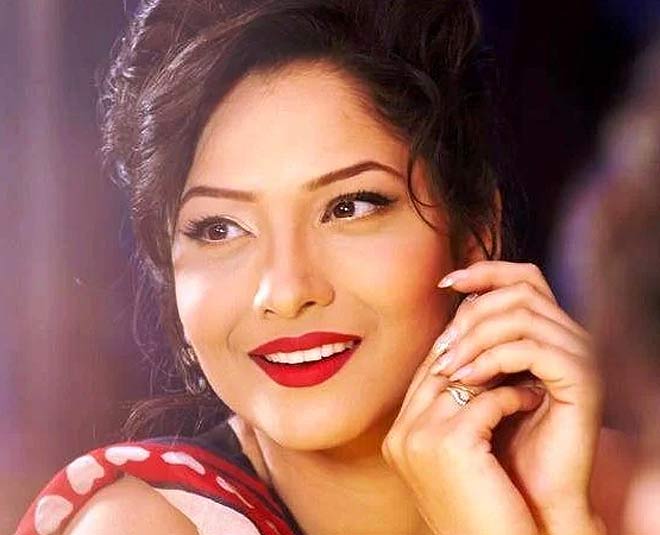 After the FIR was filed against Rhea Chakraborty, actress Ankita Lokhande, who is SSR's former girlfriend, shared a post. It read: "Truth Wins".
After the FIR was filed, Chakraborty's lawyer filed a plea in the Supreme Court where they wanted the case to be transferred to Mumbai from Patna.
In his application, her lawyer said Chakraborty is ready to cooperate and that it was illegal to file a case in Bihar when the investigation is already going on in Mumbai.
The case took a huge turn with Patna police carrying out an independent inquiry. However, minister Anil Deshmukh assured that the case will be investigated by the Mumbai police. A source from Mumbai police told mid-day that if Sushant's father had have given the same kind of details he gave to Bihar police, the case would have been filed in Mumbai by them.
On July 30, a team of Bihar police collected bank details of SSR from Kotak Mahindra's Bank in Bandra West branch. In another development, the late actor's family filed a caveat with the Supreme Court to not allow actress Rhea Chakraborty's petition to be heard in the court.
Meanwhile, it was revealed that Sushant was a director in two companies, along with Rhea Chakraborty and her brother Showik. Besides the family, the Bihar government has also filed a caveat in the Supreme Court against actress Rhea's petition.
As per sources, former Attorney General Mukul Rohatgi will be representing the Bihar government defending its probe. Which is a major turn of events. The Bihar government would support Rajput's father in the apex court and it will also oppose the transfer of FIR registered against Rhea from Patna to Mumbai.
The Enforcement Directorate (ED) had asked for the copy of the FIR to understand the bank transactions of Rs 25 crore and also the bank details of the two companies owned by Sushant and Rhea's family.
In the latest development, ED has filed a money laundering case. According to the officials, the case has been filed on the basis of a First Information Report which was filed by the Bihar police.
Don't Miss: Shout Out To All Sushant Singh Rajput Fans! Answer These Questions On The Late Star & Test Your Knowledge
For the latest updates, stay tuned to HerZindagi.