Hrithik Roshan and Ameesha Patel starrer, Kaho Naa Pyaar Hai was one of the biggest hits at the box office back in the year 2000. The film completed 21 years this year.
Rakesh Roshan directorial, Kaho Naa Pyaar Hai opened many doors for both the leading actors, Hrithik Roshan and Ameesha Patel. The movie made it to the Guinness World Records for winning a total of 92 awards for different categories. The movie was also added to the Limca Book Of Records for being a Bollywood film with the highest number of awards.
Many don't know that not Ameesha Patel but Kareena Kapoor was the first choice for the role of Sonia Saxena in the movie. So what really happened and why didn't Kareena Kapoor made her debut opposite Hrithik Roshan? Read on to know the complete story.
Babita Kapoor Said Bebo Was Not Ready
In an interview with the quint, director Rakesh Roshan shared that a set was built at the Filmistan studio to shoot a song sequence. However, just four days before the shoot, Kareena Kapoor's mother, Babita Kapoor asked Rakesh Roshan to not begin the shoot with a song because she thought Kareena was not ready. She asked Rakesh Roshan to start with dialogues.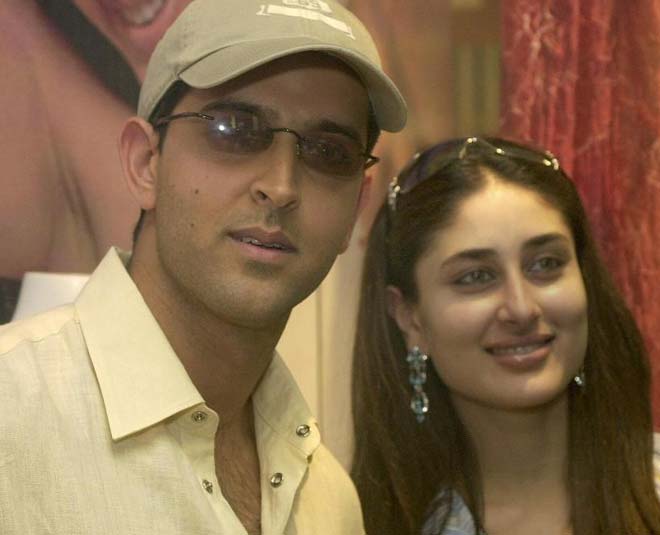 Rakesh Roshan tried to convince Babita Kapoor that Bebo will be more comfortable shooting a song on the first day because she will be able to gel up with the entire team. He told her that saying dialogue was difficult as compared to lip-syncing a song.
In the interview, Rakesh Roshan shared, "Babita was a little adamant about it. So I said, 'This way I cannot work because tomorrow you might say, don't do this, don't do that. I think it's better we part ways because we are good friends.' So we parted ways."
When Ameesha Patel Was Signed 4 Days Before The Shoot
Kareena Kapoor walked out of the movie and director Rakesh Roshan was left with a set where he had already spent around 80 percent of the money.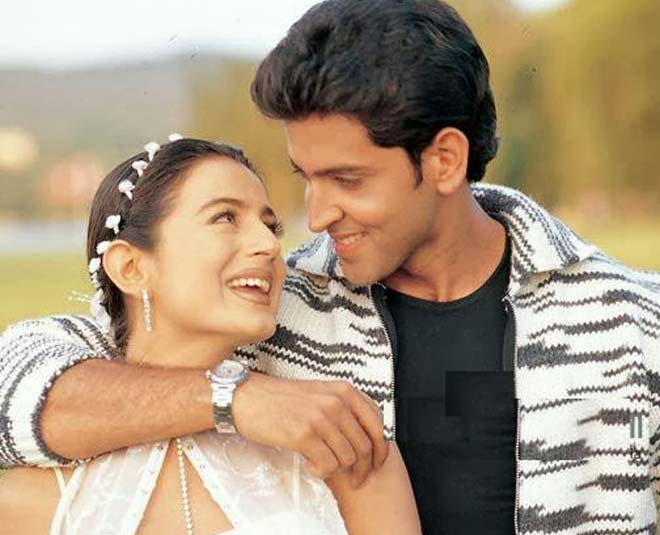 Rakesh Roshan had then gone to attend a wedding where he saw Ameesha Patel for the first time. He asked her if she was interested in doing movies and she said she hasn't thought about it but won't really mind. The next day, Rakesh Roshan invited her to his office. He made both Hrithik Roshan and Ameesha Patel sit together and said that they were a good match and would look great on the screen.
Rakesh Roshan in the interview also shared that he didn't let Ameesha Patel go home and narrated the story at his home.
Don't Miss: Here Are All The Moments When Kareena Kapoor & Priyanka Chopra Threw Shade At Each Other
Kareena Kapoor On Not Making Her Debut With Kaho Na Pyaar Hai
Kareena Kapoor always defended her decision of not making her debut with the Hrithik Roshan starrer after it became a huge success at the box office. In an interview, she shared that she would have definitely become a star if she was a part of it but she would have rather be known as an actress which wouldn't have been possible if she did Kaho Naa Pyaar Hai.
In an interview, she also said that the film was made for Hrithik and his father, Rakesh Roshan spent hours on every frame while not much time was spend on Ameesha Patel. She said that in some parts of the film Ameesha Patel had pimples and under bags but Hrithik Roshan's every shot was a dream.
"I still feel that the attention would have been divided between us. So, I'm glad I didn't do the film," she concluded.
Don't Miss: Hrithik And Kareena's Lesser Known Love Life, This Was The Reason Behind Their Breakup
Years later in an interview with Rajeev Masand, when Kareena Kapoor was asked about walking out of Kaho Na Pyaar Hai, she said, "Honestly, at that time nobody really calculated and nobody really knew -- whether it was my parents, my mother, or me -- I don't know if anybody weighed pros and cons. It was just what I thought was right. There was never really that kind of calculation. I also believe in destiny; what's meant to happen is going to happen." She added, "Of course, I went on to do so many films with Hrithik after that. We did like four or five films together, and I think that Refugee was just perfect. I got a chance to be slightly non-commercial. I somehow felt that it was more suited for me at that time."
While Kareena Kapoor and Hrithik Roshan are still active members of the showbiz, Ameesha Patel has been away from the limelight for a long time now.
For more such Bollywood stories, stay tuned!