Mahima Makwana became a household name in the country after the success of Zee TV's programme Sapne Suhane Ladakpan Ke, wherein the actress played the role of Rachna. She, who has a massive fan following is currently garnering much love and critical appreciation for portraying Rani Dave Reshammiyain Colors TV's popular show, Shubharambh. Mahima loves festival and despite her busy schedule, she takes out time to observe all of them with great enthusiasm and full preparations. The 20-year-old star is all set and excited to celebrate Raksha Bandhan as well. Luckily for us, she spilled the beans about her special plans on how she is planning to mark the day with her elder brother, Chetan Makwana amid lockdown.
"Due to the current situation, we have been home for 4 months, so this year celebration is going to be special and I'm excited. There's gonna be a lot of shopping this year as a gift. Also, since I will be home, I am planning to be making sweets on Raksha Bandhan for my brother and family. Perhaps Shrikhand- Puri, and Gujiya ( Karanjya). Other than this, we would be marking the day by watching something that we both like together," told Mahima to Hz, during an exclusive interview.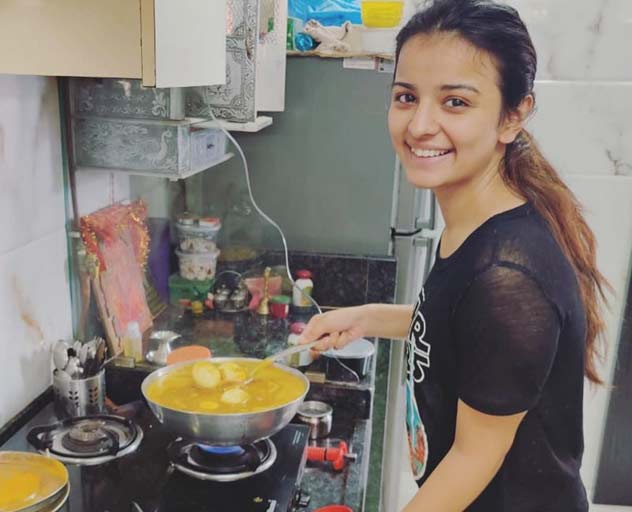 Don't Miss: Raksha Bandhan 2020: Here's How You Can Mark The Festival Of Bonds Amid Lockdown
Mahima Makwana has appeared in more than a dozen shows, and values relationships above all. She shares a special bond with her brother and calls Chetan her "support system." The actress was merely five-months-old when her father passed away. Since then her mother and most importantly her brother became each other's strengths.
"My brother is 9 years elder to me and he has always been my biggest support system. Like all other siblings, he also annoys me a lot, but he is also my strength. I lost my father when I was born. On account of the age gap we share, my brother supported me in everything I did throughout my life. Our relation is amazing, he is my Tom and I am his Jerry," said Mahima, while talking about her relationship with her brother.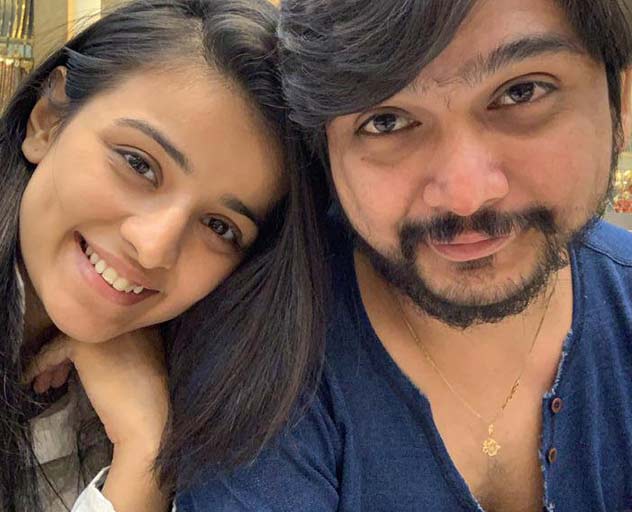 Don't Miss: Raksha Bandhan Exclusive: Actresses Kritika & Tanya Sharma Are Sister Goals, Here's How They Mark The Festival Of Bonds
She further shared last year Raksha Bandhan's special memory and described how the little gestures of Chetan won her heart. "I remember coming back from Hyderabad last year on Raksha Bandhan. I woke up to him making my breakfast. I was already was overwhelmed with this. And then, he gifted me amazing air pods. There is no doubt he is the sweetest. Also, once without much knowledge of shopping for fashionable clothes online, he bought one of my favourite Indian outfits. These gestures of him have touched me deeply," said the 20-year-old star.
Raksha Bandhan is all about celebrating that unconditional bond that connects siblings since the day they first meet each other. Over the years, everyone develops their own rituals and practices to give a unique touch to their celebrations. While some prepare handmade gifts for their loved ones, others, as talented as Mahima croon their favourite songs. "There's a Marathi song 'Soniyaachya taati, uzalaya jyoti,' I sing this soulful song every year while performing the aarti rituals. And of course, I never forget to take money after that," she told Hz while laughing.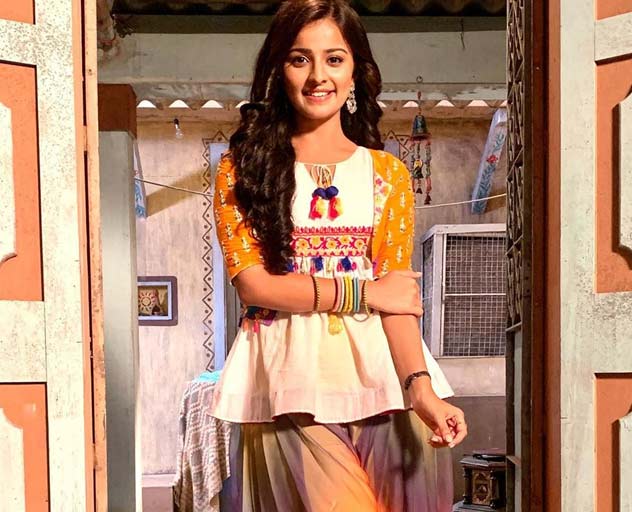 Talking about clothes and fashion, she said while one can wear "anything that one would like, such as Indian or semi-Indian outfits, the important thing to remember is to give their siblings unconditional love and constant support throughout their lives and not just on Raksha Bandhan or during festivals."
If you liked this article, do comment on our Facebook page. Stay tuned to HerZindagi to read more articles on Raksha Bandhan.