If you are an avid social media user, you must have seen Kritika and Tanya Sharma giving some major sister goals with their stunning moves on several popular songs. They are not just brilliant dancers, but of course, marvellous actors as well. Kritika Sharma is known for essaying much-loved roles like Radha in Colors TV's Soap opera, Jai Shri Krishna, young Mouli in Ekta Kapoor's serial, Tere Liye and Kinjal Singh Veghela in Roop - Mard Ka Naya Swaroop. Kritika , who is the elder one, has also made her Bollywood debut, whereas her little sister, Tanya, is quite famous for her portrayal of Meera Modi in Saath Nibhaana Saathiya. As the festival that celebrates love and bond between siblings, Raksha Bandhan is just around the corner, Hz got in touch with the celebrity sisters to know some insights about how they mark the day.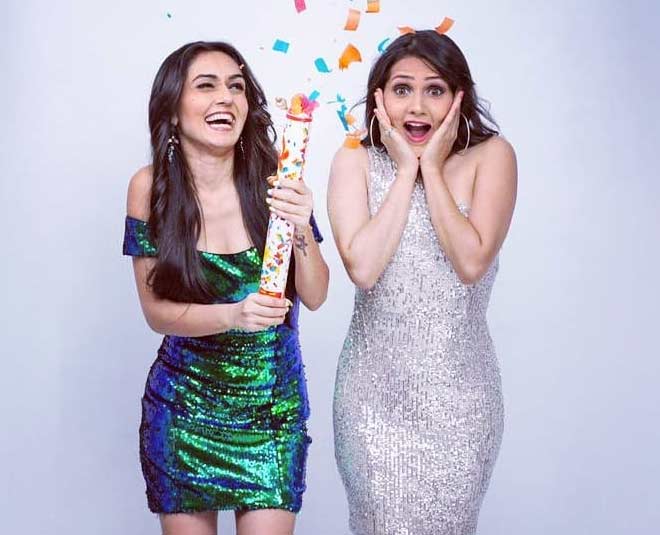 "Since it's quarantine, Tanya and I would be celebrating Raksha Bandhan at home this year, which is quite different from how we generally do. We spend a lot of quality time together on this day, tie each other rakhis and being the elder one, I am no less than a brother to her apparently. Tanya waits for a chance to get a gift (raksha bandhan gifts) and treat from me each year on this day. Unfortunately, going out wouldn't be possible this year, so I would make her feel special at home," told Kritika to Hz during an exclusive interview.
Don't Miss: Raksha Bandhan 2020: Here's How You Can Mark The Festival Of Bonds Amid Lockdown
Just like any other siblings, the celebrity sisters also gets into fights, borrow each other's clothes, and accessories. But, despite their contradicting natures, the sisters believe their differences bring them closer, so much that the Sharma sisters also have a very successful YouTube page.
"We have an age gap of three and a half years, but people generally think I am the younger one, despite being elder to her. We share a sweet and sour relation like every other sister duo. Our nature contradicts each other. Still, we share clothes and do a lot of girlish stuff together. I cherish the bond with her to the fullest. That's the main reason we made our YouTube channel to bring up the beauty our bond beholds to the people all over the world," said Kritika, while describing her relationship with her younger sister, Tanya.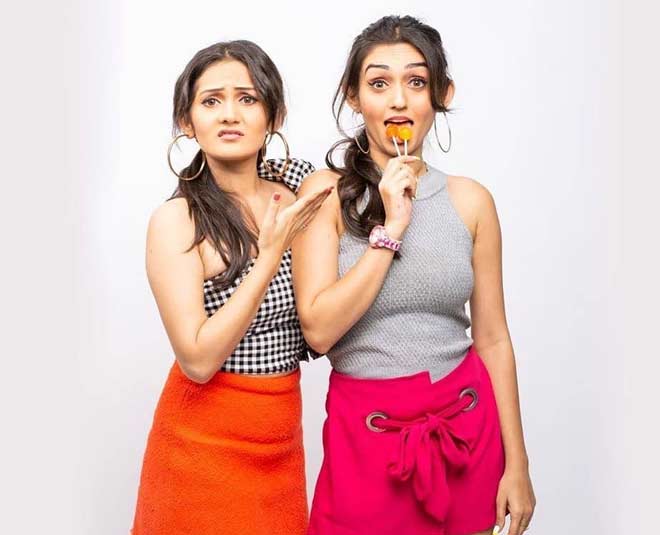 Don't Miss: Rakshabandhan 2020: Avoid Tying The Rakhi At This Time & Stick To The Shubh Muhurat!
Celebrated on the full moon in the month of Sravana, Raksha Bandhan is all about showering love on your siblings. Traditionally, sisters tie rakhi on brother's wrist. But, those who do not have brothers make their own rituals and traditions, just like Kritika and Tanya. "When we were small, Tanya was whining about not having a brother to tie rakhi. I told her that I would be a brother to her, who would protect and love her a lot. This probably is one of the fondest memory of Raksha Bandhan for me. Also, the first time I gave her a gift with my own hard-earned money is a memory I cherish a lot," revealed the 28-year-old star.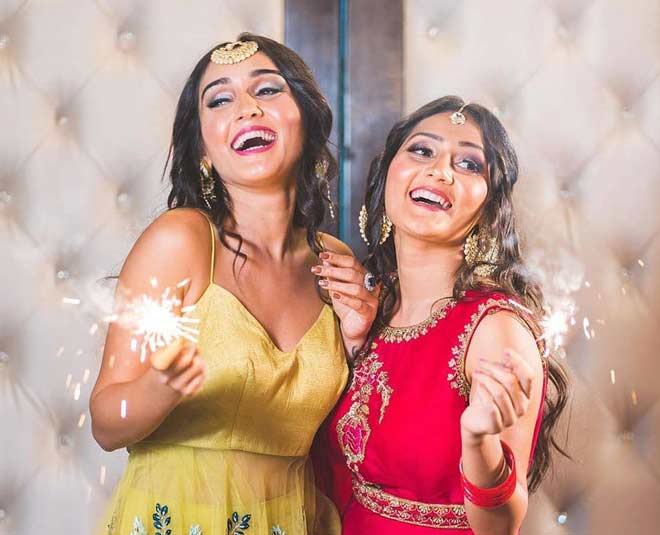 She further described what all they do on the occasion and we couldn't help, but envy Tanya for having such a sweet and loving sister. "The only ritual I follow each year on Raksha Bandhan is to do everything Tanya asks me to do. Basically, I act as her go-to-order person on Raksha Bandhan. This year, I am planning to gift Tanya a watch or bag she wants in exchange for a promise to not get into any trouble for a year," told Kritika while laughing.
No Indian festival is complete without mouth-watering food and the most stunning attires. Kritika and Tanya are planning to enjoy mini rasogullas on Raksha Bandhan, as they do every year. "Mini rasogullas popularly known as Anguri Dana are a must-have on this festive occasion. It's a mandate dish we relish on. Whereas, when it comes to clothes, I believe the choice varies from person to person. And frankly, I am pretty much okay with anything. Personally, I & Tanya prefer getting all decked up in Indian finery for pictures and we will be doing the same this year!" concluded Kritika Sharma.
If you liked this article, do comment on our Facebook page. Stay tuned to HerZindagi to read more articles on Raksha Bandhan.
Image Courtesy: Instagram (kreetika10)