Rajasthan is famous for its rich culture and heritage. Rajasthan is gifted with several beautiful places such as forts, lakes, etc. These places are beyond breathtaking. However, not only the tourist places in Rajasthan but also, old havelis (homes) in Rajasthan are just as beautiful with their unique home décor.
Homes in Rajasthan are decorated with colourful handicrafts which are just wonderful. If you also want your home to look just as spectacular but have no idea what to do, then we are here to help you. Find out Rajasthani home décor ideas that will make your look like an ancient haveli filled with the vibrant culture.
Puppets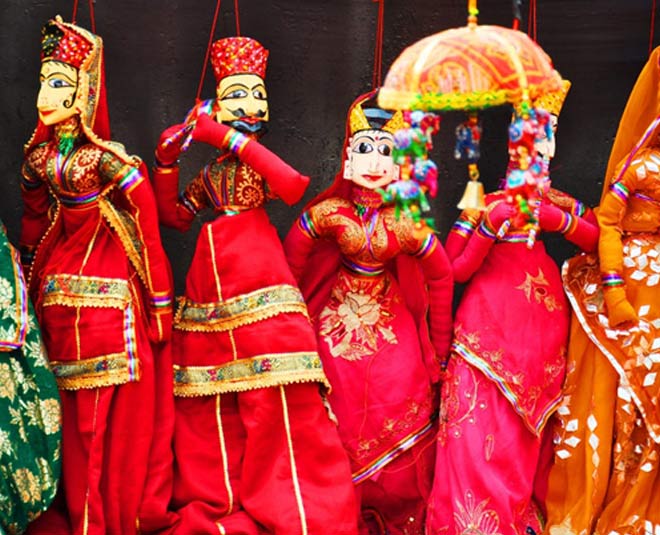 Puppets are wooden dolls covered in vibrant clothes and attached with strings. Everyone must have seen the beautiful puppet show, also known as kathputli show. And, I'm sure you all were in awe of the artistry. However, these are not only used for shows but can also be placed on your walls and make it look a 100 times more attractive. Although, these decorative puppets come without strings, therefore cannot be used to do a show but will look incredible on your walls. You can buy them easily at any home décor shop nearby.
Vibrant Fabrics
Rajasthani fabrics are genuinely one of the most attractive piece you will ever see and who wouldn.t want to make their place look eye-catching with these vibrant coloured fabrics. You can use these fabrics at various corners of your home including bedsheets, cushion covers, sofa covers and many more. However, there is a unique way to put these up in your homes. Take a gorgeous fabric and just put it up on your wall or you can get it framed and hang it on your wall.
Don't Miss: Learn How To Clean An Air Fryer And Ensure Its Proper Functioning
Furniture
Rajasthani furniture surely has low bedding and seating. However, it doesn't stop there, you can get chairs, tables or other furniture items for your home that is influenced by Rajasthani culture. These include colourful items with gorgeous designs.
Don't Miss: Innovative Ways To Make Your Old Bag Look New
You can also add wooden armchairs or even swings to your home for additional comfort and fun and at the same time you would be maintaining the vibe.
Paintings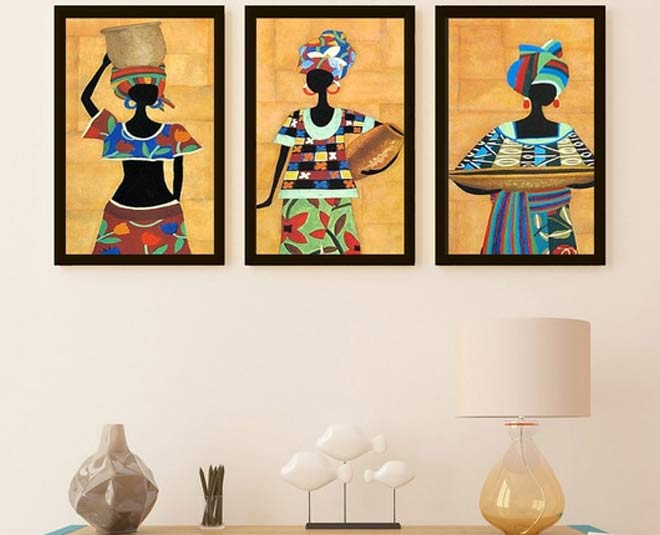 Rajasthani paintings are really popular and common. I am sure you already have one hung up at your home but this doesn't make them any less beautiful. You can definitely add these lovely paintings to your homes. Apart from being stunning, these paintings also portray the lives of great Rajputs and mythological creatures. Also, you can find paintings of famous forts or villages or women.
Stone Work
It is a known fact that Rajasthan has a variety of stones available including white marble, coloured sandstones and many more. The beautiful havelis or age-old homes in Rajasthan usually are constructed with this unique and spectacular stone work. If you want to give your house a similar look then you can add stone work to your walls or floor. The most popular stones used for such work are Jaisalmer sandstone, Kota stone and Jodhpur sandstone. These stones are also available in various colours to give your house an appropriate Rajasthani vibe.
For more such tips, stay tuned to HerZindagi!