Power couple Mukesh and Nita Ambani need no introduction. The two are one of the most talked-about couples in the country. We all love them for their work and humbleness. The two are one of the most successful couples in the world. To date, the two give us couple goals and we wonder what is the secret behind their beautiful relationship.
Mukesh Ambani and Nita Ambani got married 33 years ago in the year 1985. It was an arranged marriage. Mukesh Ambani's mother and father saw decided to make Nita their daughter-in-law when they first saw her dancing. Soon, Nita and Mukesh fell for each other. Mukesh Ambani and Nita Ambani have been strong together for more than 3 decades now. Through thick and thin, they have stood as a support for each other. Today, we thought of treating you all with some unseen pictures from their wedding. it was a Gujarati wedding with close families in attendance.
In the picture, Nita Ambani and Mukesh Ambani can be seen performing the rasams. Nita Ambani can be seen dressed in a traditional white and red saree. She looks so gorgeous as a Gujarati bride.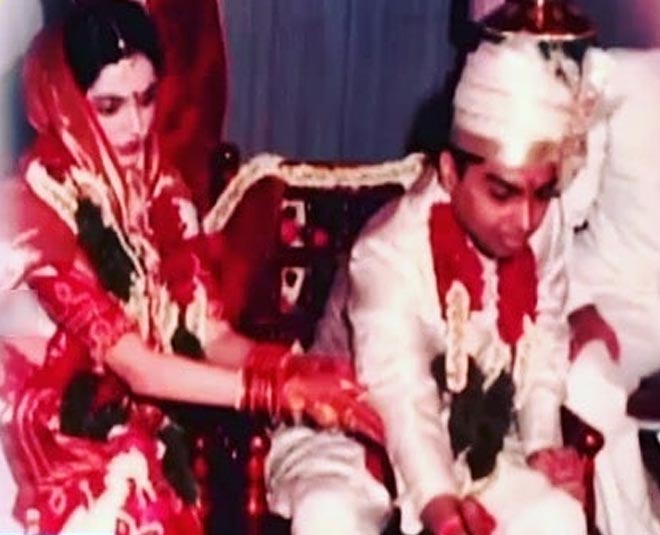 For jewellery, she can be seen wearing a maangtika, nath, choker necklace, haathphool, and some red bangles. Mukesh Ambani can be seen wearing a cream coloured Gujarati style kurta, pajama set with a matching pagdi.
Don't Miss: This Was Nita Ambani's 'Only Condition' To Marry Mukesh Ambani
This is another picture of Nita Ambani dressed as a bride that is out on the internet. Nita Ambani's makeup has been kept so minimal. Just a big bindi, glittery eyes and red lips. Have a look at some more unseen pictures from their wedding here.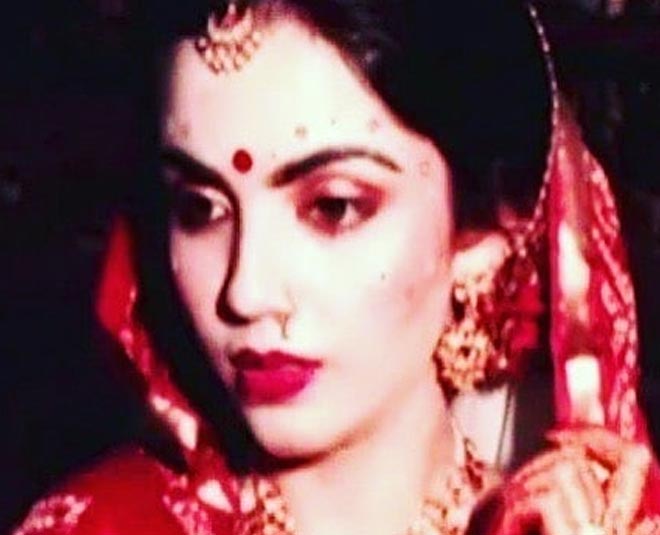 For all those who don't know, Mukesh Ambani's parents played a major role in bringing Mukesh and Nita Ambani together. Mukesh Ambani's parents, Kokilaben Ambani and late Dhirubhai Ambani were very impressed with Nita Ambani's Bharatnatyam show. They instantly had the desire to have her as their daughter-in-law.
Dhirubhai Ambani then asked for Nita Ambani's hand in marriage post that. Nita and Mukesh Ambani's courtship period then began.
Don't Miss: We Bet You Don't Know These Things About India's Most Powerful Woman, Nita Ambani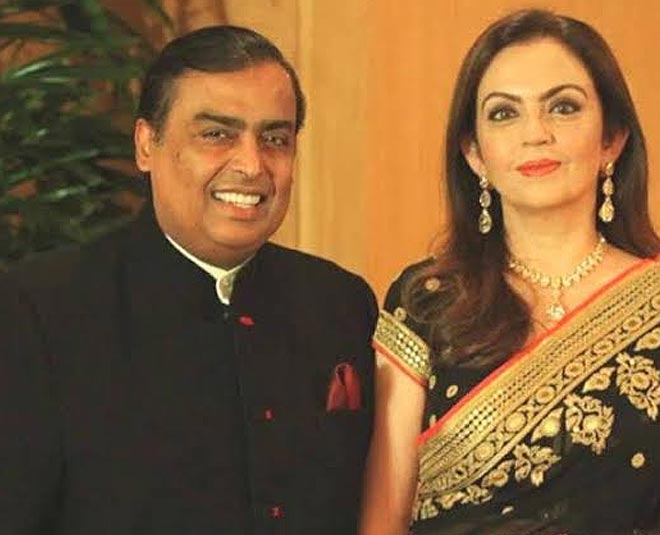 Both Nita Ambani and Mukesh Ambani were down-to-earth and they understood each other very well. Do you know how Mukesh Ambani proposed Nita Ambani? It was a sweet one while the two were driving in Mumbai. Mukesh Ambani stopped his car in the middle and asked Nita Ambani for marriage. He told Nita that he won't start the car until she replies. That's when Nita Ambani said yes! Nita Ambani also expressed her wish to work after marriage and Mukesh Ambani instantly agreed.
Nita and Mukesh Ambani's children, Isha Ambani and Akash Ambani got married last year. While Isha Ambani tied the knot with businessman Anand Piramal, Akash Ambani got married to his childhood love, Shloka Mehta. Some time back, Mukesh Ambani officially welcomed Radhika Merchant who was rumoured to be dating his younger son, Anant Ambani on the Reliance Family Day. You never know if the Ambanis announce a big wedding this year! For more such stories, stay tuned!
Image Source - instagram.com/ambanifamily/