Neha Kakkar and Rohanpreet Singh got married on 24th October in Delhi. The two got married in a Gurudwara, followed by a reception in Punjab and Mumbai. Pictures from their pre and post wedding ceremony went viral on social media. The two are now in Dubai for their honeymoon.
Nehupreet's wedding was attended by a couple of celebs from Bollywood and many couldn't make it to the events. However, all of them did send their good wishes and some really expensive gifts for the newlyweds. Read on to know what did the couple got for their wedding from popular celebrities.
Sabyasachi Mukherjee
View this post on Instagram
Ace designer Sabyasachi Mukherjee gifted the bride and groom, Neha Kakkar and Rohanpreet Singh their wedding outfits. Neha Kakkar shared a few pictures from the Anand Karaj ceremony on her Instagram handle and captioned it, "People die to wear #Sabyasachi at least once in life and we were gifted these dream outfits by @sabyasachiofficial himself. Dreams do come true but they work better if you work hard. Thank you Mata Rani, Shukar hai WaheguruJi." Neha Kakkar wore a pale pink lehenga embellished with zardozi and meenakari accents. Her look was accessorised with uncut diamonds, pearls and emeralds set in 22k gold.
Urvashi Rautela
Urvashi Rautela did a music video, Bijli Ki Taar with Neha Kakkar's brother Tony Kakkar last year. The Bollywood actress shares a close relationship with the Kakkar family. Urvashi Rautela attended Neha Kakkar's reception. Urvashi Rautela gifted Neha Kakkar a pair of diamond earrings that reportedly cost Rs. 2 Lakh.
Deepika Padukone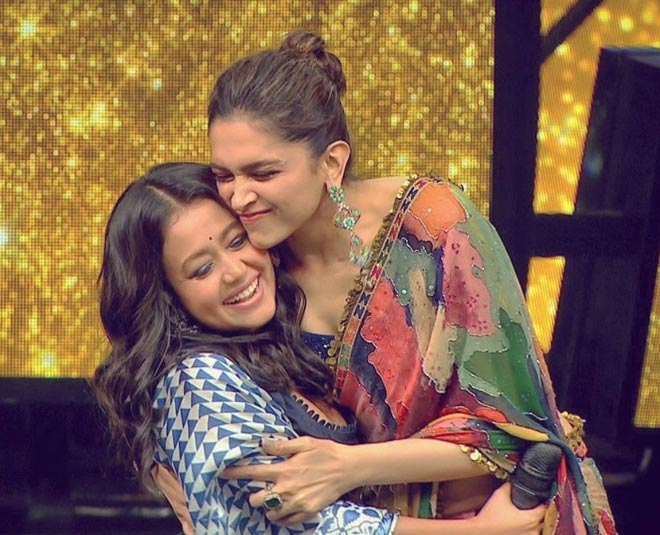 Deepika Padukone was also on the guest list at Neha Kakkar and Rohanpreet's wedding. However, she was unable to attend the event. Deepika Padukone did send the newlyweds a special message and a gift. According to Merisaheli, Deepika Padukone sent the couple a luxury watch gift set which reportedly costs Rs. 8 Lakh.
Don't Miss: Neha Kakkar's Wedding Outfits Are Reminding Us Of Priyanka Chopra & Anushka Sharma's Bridal Looks, Here's How
Honey Singh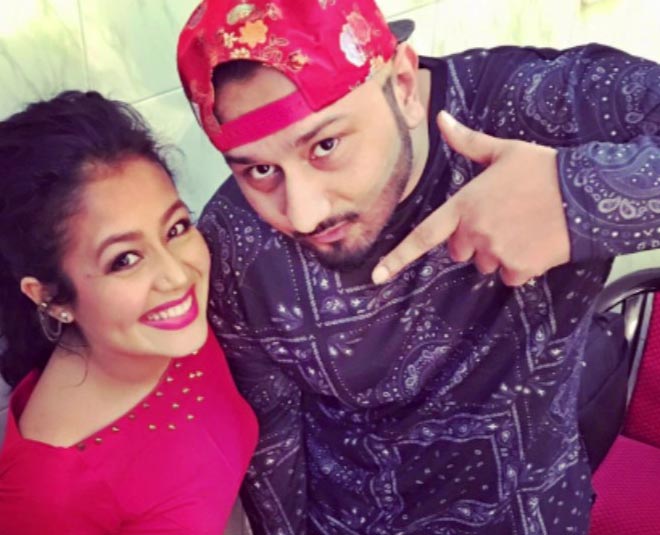 Neha Kakkar has done a couple of songs with singer and rapper Yo Yo Honey Singh including Manali Trance, Aao Raja, Chhote Chhote Peg, Sunny Sunny among others. The two share a close bond. According to reports, Yo Yo Honey Singh sent a beautiful necklace for the bride-to-be as a wedding gift which costs around Rs. 5 Lakh.
Sara Ali Khan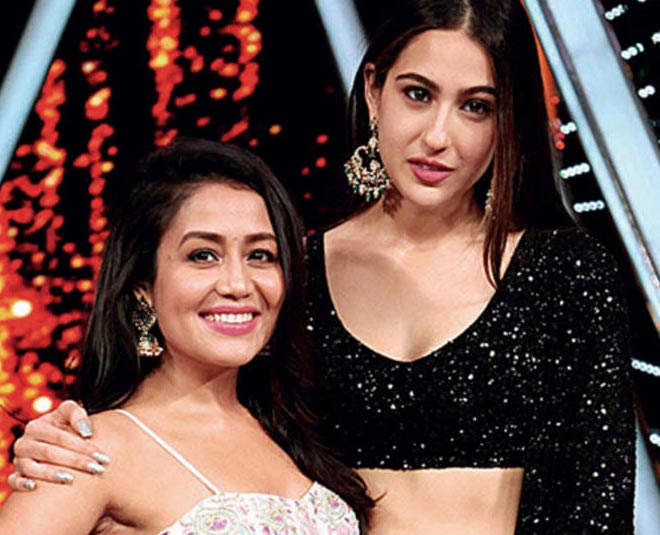 Do you know, Neha Kakkar also shares a close connection with Sara Ali Khan? Sara Ali Khan didn't attend the wedding due to COVID-19 but did send Neha Kakkar her best wishes and a bracelet which reportedly costs Rs. 1.2 Lakh.
Don't Miss: 5 Factors That Make Neha Kakkar-Rohanpreet's Wedding A Unique Yet A Relatable One
Kapil Sharma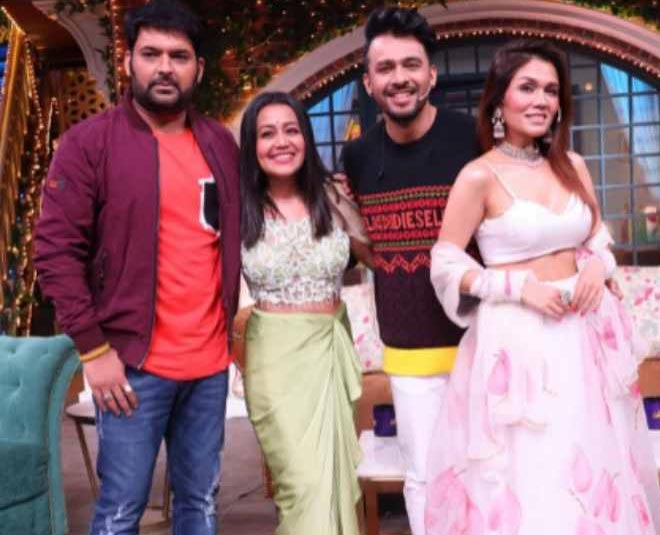 Comedian Kapil Sharma is really close to the entire Kakkar family. Neha Kakkar addresses him as 'bhaiya'. Kapil Sharma was on the guest list but didn't attend the wedding. According to reports, Kapil Sharma sent across a precious pair of earrings for Neha and platinum chain for Rohanpreet Singh.
Kartik Aaryan
Kartik Aaryan too couldn't make it to the wedding but he did send his best wishes to Neha Kakkar and Rohanpreet Singh. According to reports, Kartik Aaryan gifted Neha Kakkar a bag from Hermes which reportedly costs around Rs. 4 Lakh.
Maniesh Paul
Actor and host, Maniesh Paul was another celebrity to attend Neha Kakkar and Rohanpreet's reception in Mumbai. Maniesh and Neha share a close bond. For her wedding, Maniesh Paul gifted Neha Kakkar a luxury watch that reportedly costs Rs. 2.2 Lakh.
Neha Kakkar and Rohanpreet Singh's wedding was indeed one of the biggest events of the year. Their wedding pictures look straight out from a fairytale. No? Share your thoughts with us. For more stories on Neha Kakkar and Rohanpreet Singh, stay tuned!
Source: MeriSaheli