Weddings are recognised as a union between two souls. Something that ties two individuals in a holy bond. Every marriage is unique on its own, just like the people who decide to spend their lives together by tying the knot. If taken a closer look, one can learn a lot from each nuptial, such as being able to find happiness in each other's lows and highs, loving each other for the person they are, and much more.
When it comes to singer Neha Kakkar and Rohanpreet's wedding, there were several other things that caught our attention, other than their costumes, venue décor, etc. We are talking about some admirable factors that are relatable but unique, and that's why we decided to share those with you, just in case you missed it!
Three Types Of Weddings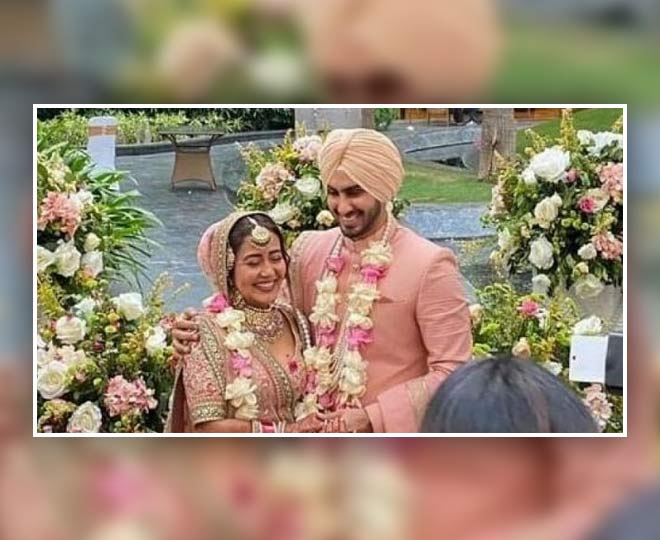 Most of us may get tired of arranging everything for a single marriage ceremony, but the case is not the same with these celebrities. They managed to go with three different types of wedding ceremonies, which we think is quite unique. Neha and Rohanpreet firstly had a registered marriage on October 23 in New Delhi. They along with their family and friends flew to the national capital for the same. Both of them also posted a couple of clips and snaps on their social media that they took amid their flight.
A day later, on 24 October, Neha Kakkar and Rohanpreet tied the knot and took pheras in a Delhi-based Gurudwara. They both look absolutely adorable in colour-coordinated wedding outfits. While Neha was clad in a stunning peach lehenga that had a glittery dupatta, Rohan, on the other hand, was seen in eye-pleasing peach sherwani for the Anand Karaj ceremony.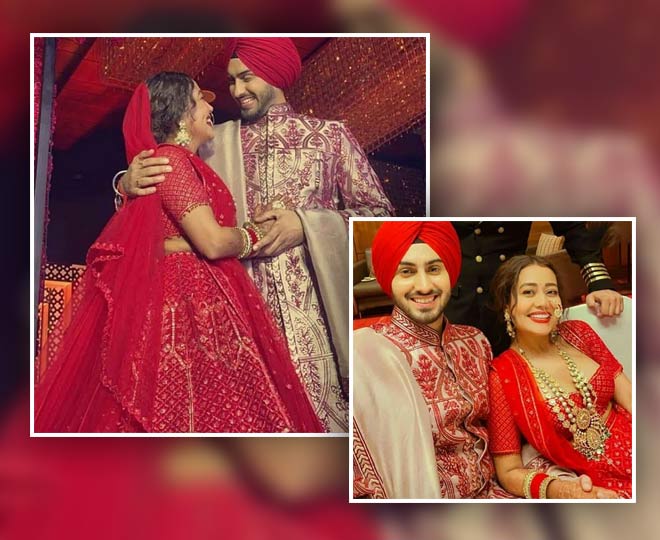 Lastly, they had a star-studded wedding reception, in which they performed a couple of Hindu wedding rituals, such as the varmala ceremony, that took place on October 25th. The ace singer donned a gorgeous red bridal lehenga. We fell in love with her ornaments, especially the huge nose ring. Rohanpreet also looked dapper in embroidered shervani. The key highlight of the ceremony was Neha arriving on a big chariot with her veil over her head. She looked nothing less than an angel in the same.
Neha & Rohanpreet's Age Gap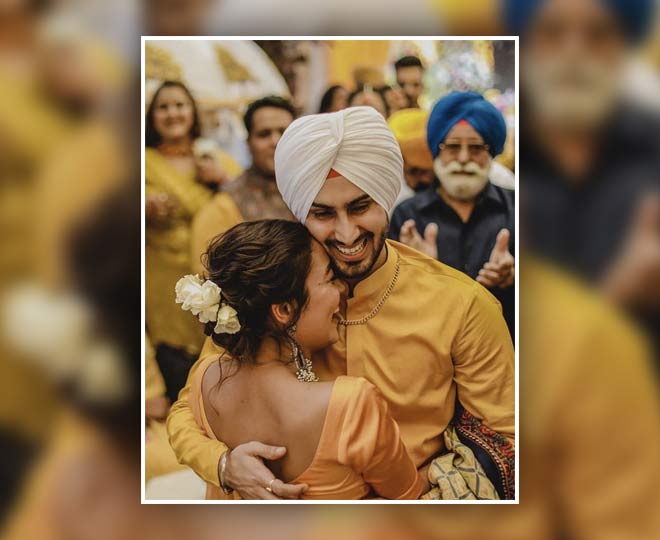 A huge age gap between a couple, do raise eyebrows in our country. However, celebrities like Neha Kakaar and Rohanpreet are helping to bring a shift in people's mentality. Both have 7 years of age-gap between them. While Neha is 32, Rohanpreet is 25. This did garner them social media trolling, along with certain remarks. However, this didn't stop them from having fun on their wedding and sharing amazing photos on social media.
Short Dating Period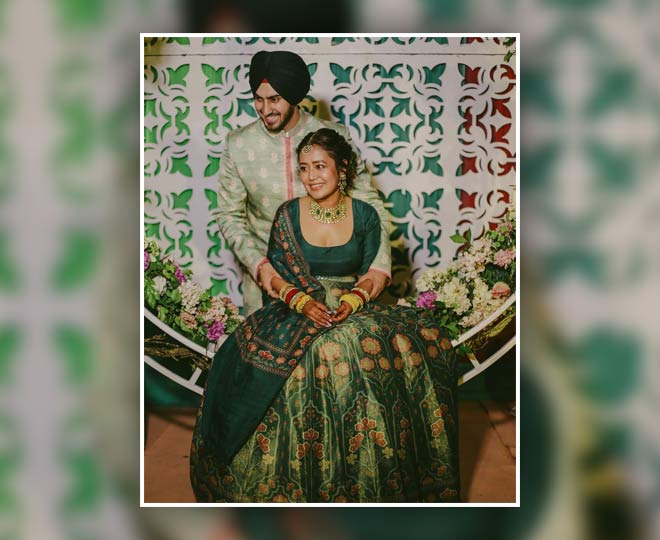 Ideally, couples date each other for years if not months before tying the knot with each other. Neha Kakkar and Rohanpreet left their fans surprised when they announced dating each other and their nuptial plans within a month. While there were a lot of speculations that their wedding was just a publicity stunt for their latest song, a source close to the celebs told Times of India, "The wedding is indeed happening in Delhi on October 24. The two are already engaged, and many singers from the Punjabi music industry are expected to attend the wedding. This is not a marketing strategy for any upcoming song, the marriage is on as far as I know."
Low-Key Celebrations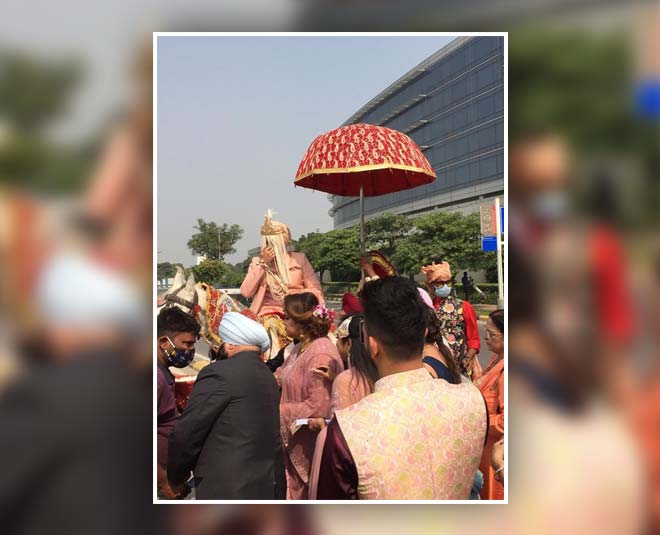 Celebrities are known to have lavish marriages with Bollywood biggies showing up in the best outfits, amazing trendy jewlleries and makeup. Yes, there were a couple of known faces present at Neha and Rohanpreet's wedding, they still kept their wedding a low-key affair. Both of their relatives were present at all the ceremonies, with almost no media.
Don't Miss: These Celebrity Haldi Outfits Are Going To Give You High Goals
Neha & Rohanpreet's Status Gap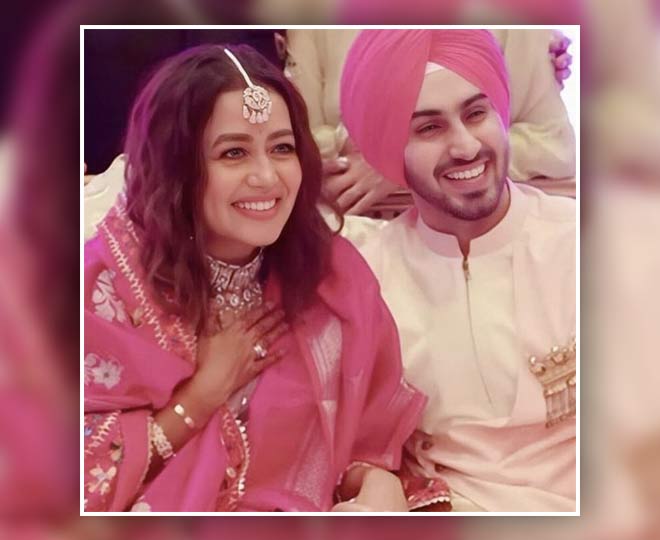 Unlike older times, people are more interested in finding true love, instead of going for that perfect life partner, as per society's norms. Neha, who is one of the most popular singers in the country currently is now in a happy union with Rohanpreet Singh, who started his singing career with the reality show, Sa Re Ga Ma Pa Lil Champs, back in 2007. While Neha is already a big hit, his husband is yet to make national headlines for his work.
Don't Miss: Finally Married! Neha Kakkar And Rohanpreet Get Married In Gurudwara In Punjab
If you liked this article, do comment on our Facebook page. Keep reading HerZindagi for more such stories.
Image Courtesy: Instagram (nehakakkar), Twitter (MRS220301, Sophie45452407, Siya_Aherwal, Vishalverma111)