Neha Kakkar and Aditya Narayan have been making headlines for a long time now. The two were in news for their rumoured wedding on Valentine's Day. On the sets of Indian Idol, host Aditya Narayan announced his wedding with judge Neha Kakkar on 14th February 2020. Aditya Narayan's parents Udit Narayan and Deepa Narayan were in attendance during this special episode. Neha Kakkar's family was present too. The families exchanged shagun thaalis on national television and everyone thought this wedding news was true.
However, yesterday, we shared with you Aditya Narayan's father, Udit Narayan's interview where he shared that the entire wedding scene is to boost the TRP of the show, Indian Idol. In this interview, he said, "I suspect this link-up and marriage rumours with Neha are just to boost the TRPs of Indian Idol, where she's a judge and my son is the anchor."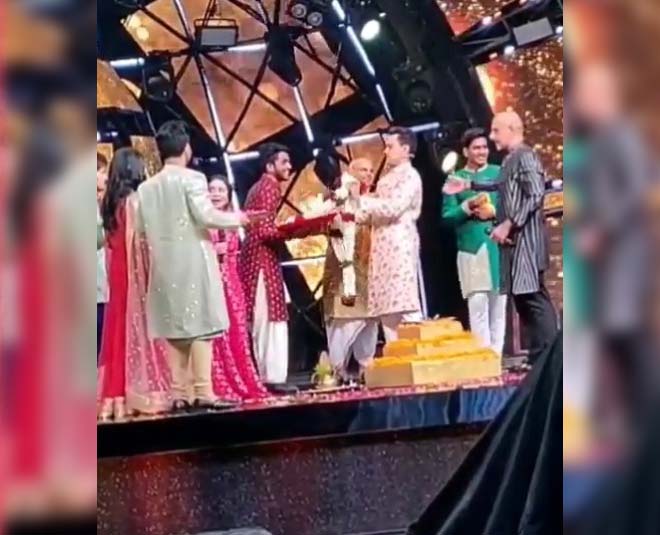 He said, "Aditya is our only son. We're waiting for him to get married. If these wedding rumours were true, my wife and I would be the happiest parents in the world. But Aditya has not shared this with us."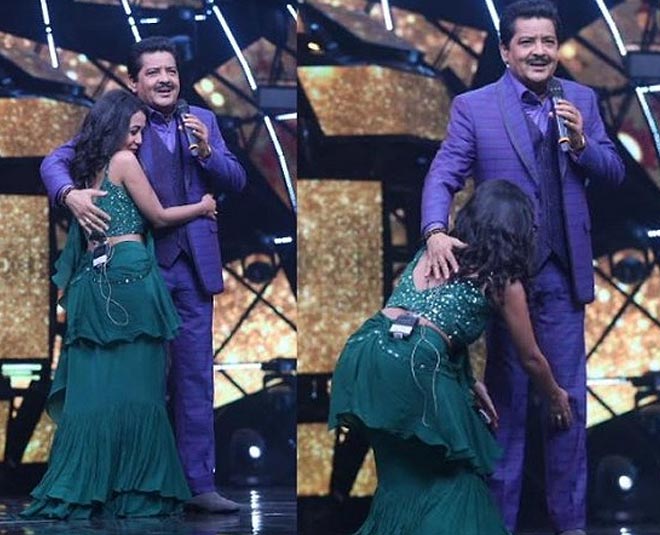 Talking about Neha Kakkar, he said, "Neha Kakkar is a very sweet girl. She sings very beautifully. I like Neha very much. Not only just me, but people also like her. I really like her and she has made a name for herself in the industry. I also keep listening to her songs."
In between all this, a video of Neha Kakkar and Aditya Narayan getting married on the sets of Indian Idol is going viral on the net. In the video, we can see Aditya and Neha doing the jaimala ceremony. Other judges, Himesh Reshammiya and Vishal Dadlani can be seen on the stage too along with the contestants of the show. Have a look at the video here:
Himesh Reshammiya's wife, Sonia can also be seen in this wedding video of Neha Kakkar and Aditya Narayan. This video is trending on the net and this special episode will air tomorrow.
Neha Kakkar and Aditya Narayan were in Goa last week to shoot for their new music video, Goa Beach. Neha Kakkar's brother Tony Kakkar shared pictures and videos from Goa on his Instagram handle. The track released two days back and is sung by Neha Kakkar.
Are Aditya Narayan and Neha Kakkar getting married for real? Videos are coming from the sets of the show Indian Idol and it all looks like this is really a TRP stunt. What do you think?