Amidst rumours of their wedding, Neha Kakkar and Aditya Narayan flew to Goa for a music project. Neha Kakkar and brother Tony Kakkar shared some pictures from their Goa vacay on Instagram. Neha Kakkar and Aditya Narayan have collaborated for a new song titled Goa Beach along with Kat Kristian. Tony Kakkar shared a group picture on Instagram and captioned it, "From the shoot of my next single #GoaBeach releasing on 10th February. Sung by me & my superstar @nehakakkar ft. @adityanarayanofficial & @kat.kristian!! Directed by Super talented @piyush_bhagat & @shaziasamji. Produced by my bro @anshul300 @desimusicfactory #TonyKakkar #NehaKakkar #AdityaNarayan #DesiMusicFactory #AnshulGarg."
The two look so adorable in these pictures shared by Neha and Tony Kakkar. Have a look:
Aditya Narayan commented on the picture, "had a blast." Jay Bhanushali also commented on the picture, "This going to some crazy level of content hahaha."
There have been reports of Neha and Aditya getting married on 14th February. Recently, Aditya's parents, Udit Narayan and Deepa Narayan arrived as guests in one of the Indian Idol episodes. On the show, they shared that they have come to fix Neha and Aditya's wedding. Neha Kakkar's parents Niti Kakkar and Rishikesh Kakkar also entered the show. Neha's mother also shared that she really likes Aditya and is ready for his marriage with daughter Neha.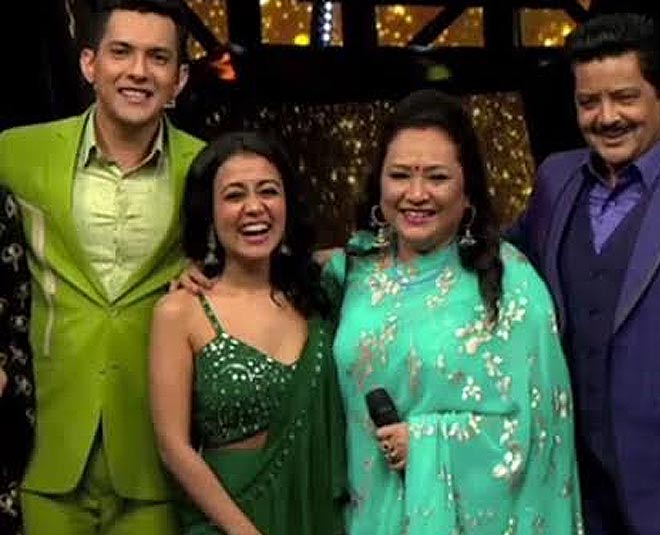 Indian Idol host Aditya Narayan then also shared that the wedding date has been fixed and the two are going to get married on 14th February. Post that, we also saw Neha Kakkar fumbling while talking to Aditya's mother and saying, "sasu..." Though that made us all laugh then, we wonder if all these rumours are true.
Don't Miss: Depression To Wedding With Aditya Narayan, 5 Times Neha Kakkar Made Headlines Due To Personal Reasons
In the episode, we saw Aditya's mother telling Neha, "We love you, Neha. You are so good, a beautiful singer and large-hearted. We see you on TV and we fell in love with you. Aditya has talked about you a lot."
In the same episode, Aditya Narayan was seen giving a red rose to Neha. She was also seen wearing 'bride to be' sunglasses.
After this episode, Aditya's father Udit Narayan talked about Neha becoming his daughter-in-law. He said, "Neha Kakkar is a very sweet girl. She sings very beautifully. I like Neha very much. Not only just me, but people also like her. I really like her and she has made a name for herself in the industry. I also keep listening to her songs. Both of them (Aditya-Neha) are also pairing up, but the rest is unknown to me. All this news is going on TV, but if they get married, I would love to see a female singer joining my family."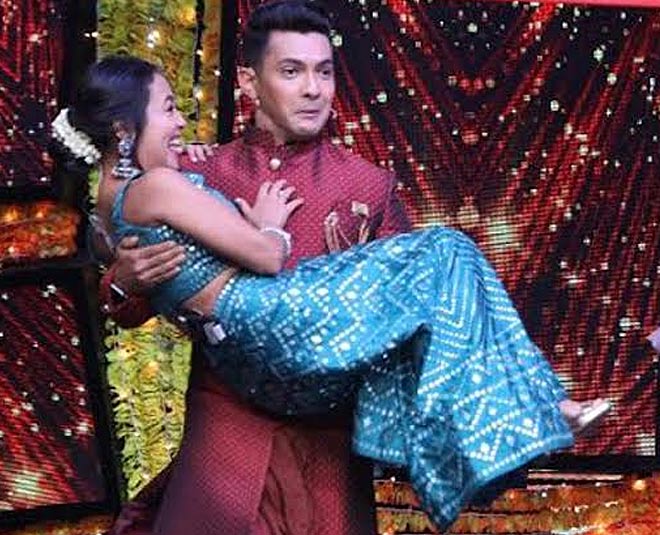 Ever since the show began, we have been seeing their cute banter and loving their chemistry. However, the two have also said that they are good friends.
Don't Miss: Neha Kakkar And Aditya Narayan's Marriage Date Finalised? Parents Exchange Shagun On National TV
Neha and Tony Kakkar have sung this new single and Aditya Narayan and Kat Kristian have given the additional vocals. The video will release 10th February. The video has been directed by Piyush Bhagat and Shazia Samji.
With the two collaborating for a new song, probably the two have decided to take things seriously. What to do you think?