The rise of social media has transformed everything. The social media platforms have indeed helped us build a higher level of connectivity but also brought along drawbacks like cyberbullying, slut-shaming, name-calling among other issues.
A disturbingly large percentage of social media users are victims of cyberbullying, which majorly includes getting hate comments, rape threats, death threats, and explicit images. Not just us, many popular celebrities have been a victim of cyberbullying. After all, being a celebrity doesn't save them from being bullied or abused on social media.
Neha Bhasin Has A Fitting Reply For The Bullies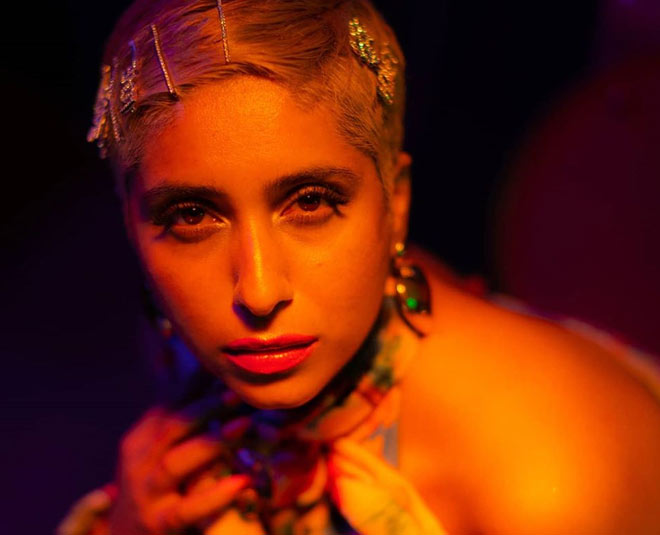 If you follow Neha Bhasin's social media handle closely, you know the singer has been cyberbullied quite often in the past. Earlier this year, the singer-writer filed a complain against BTS fans after getting disturbing comments. Neha Bhasin recently announced her new track which is a reply to cyberbullies and haters on social media.
Neha Bhasin's song 'Kehnde Rehnde' revolves around cyberbullying, slut-shaming and sexism.
Neha Bhasin Sends Out A Powerful Message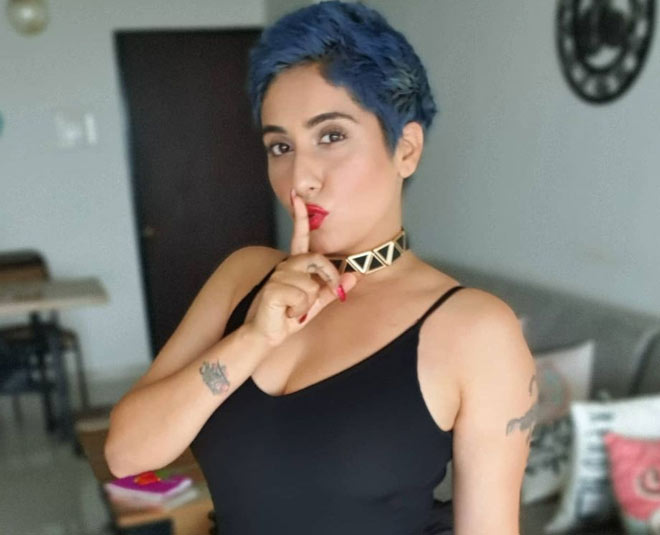 Neha Bhasin's new song has a strong message for all the faceless and nameless bullies on social media. Neha's new song has the most powerful lyrics. Let's have a look at some of the lines.
Tu Enj Na Kar Tu Unj Na Kar
Sunn Kudiye Zyada Uddeya Na Kar
Loka Di Na Ae Changi Nazar
Bas Kehnde Rehnde Ne
Tu Skirt Choti Kudiye Na Paa
Tu Kar Culture Di Kuj Parwah
Diva Mat Bann Bann Tu Devi
Kehnde Rehnde Ne
Mundeya Waang Kujh Kudi Kare
Koi Na Usdi Haami Bhare
Mann Ja Sambhaal Ja Ghar Che Reh
Kehnde Rehnde Re
Munda Hoke Tu Kudi Kyun Banda
Sharm Ni Aandi Aivein Ghumda
Banda Hai Tu Banda Bann Ja
Kehnde Rehnde Ne
The song roughly translates to all the things girls are being asked to do. From not aiming too high to not wearing a short skirt, girls are told numerous things throughout their lifetime, not just in their personal life but also on social media. The song is a fitting reply to all the bullies who feel women must abide by the rules set by society.
Talking about her track, Neha Bhasin said, "Kehnde Rehnde is my way of highlighting the sexism, biasness and shaming that takes place every day, every minute, on line and offline in our society. It needs to be heard loud and clear by those who endorse the ideology that a man needs to behave a certain way to be accepted in the society and women need to stay within the limits of 'tradition' to be accepted. It's about time that we put our foot down. Through my music, I intend to reach every nook and corner which gives shelter to these mindsets."
Neha Bhasin's 'Kehnde Rehnde' is a track which will only encourage you to love yourself, aim for the skies, and shine brighter in life. With this release, Neha Bhasin has become the first Indian singer to pen down a track against cyber bullying.
Don't Miss: Neha Bhasin's Instagram Post Hints At A Hollow "All Is Well" Syndrome
Neha's Response To The Haters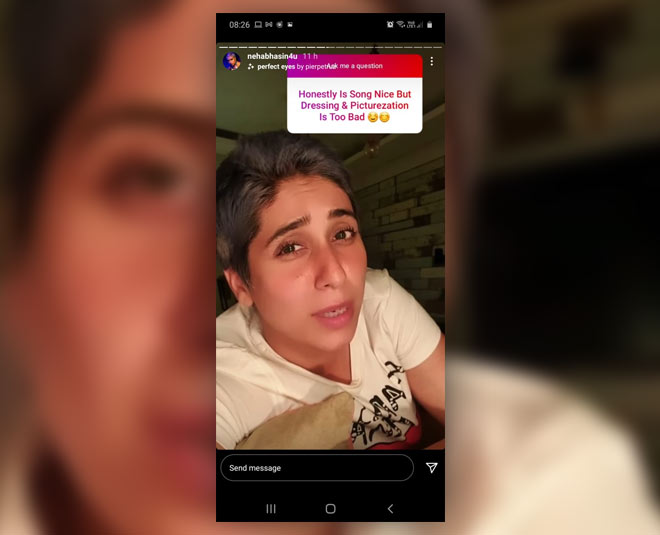 During her latest Q&A session on Instagram, a user wrote that the song is nice but dressing and picturization are bad. Neha Bhasin had an apt reply for the same. She shared that it is okay if men feel uncomfortable since she and women, in general, have been made to feel uncomfortable by many men.
Don't Miss: Hz Exclusive: Malini Agarwal Rises Up Against Online Harassment By Starting #IgnoreNoMoreOnline Campaign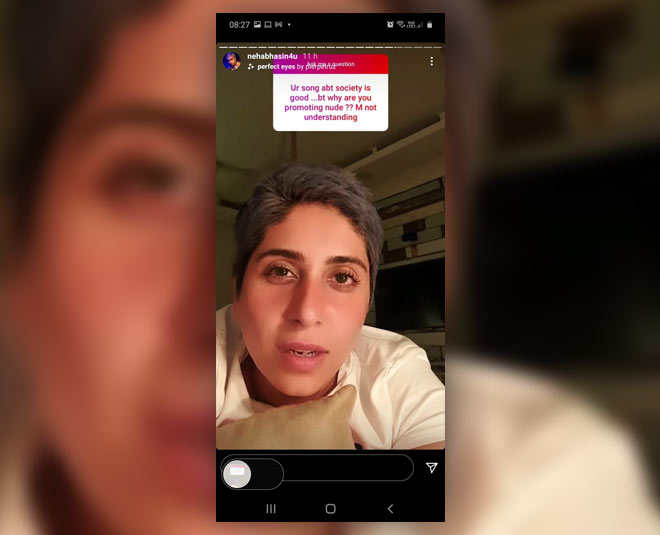 Another user asked Neha Bhasin why she was promoting nudity in the video. Neha Bhasin shared that boys sing tracks like 'naach meri laila', 'tu chocolate hai' but if a girl sings that she loves her body then what's the problem?
Well, the world of social media isn't as smooth as it looks like. People are always out there to throw their judgements at you but Neha Bhasin's latest track 'Kehnde Rehnde Ne' is just what we need to hum this season. What are your thoughts? Share with us! For more such stories, stay tuned!