Online abuse has almost become normal, so much that people have begun to develop "yeh sab toh hote rehta hai" attitude. Most of us are actually ready to walk down the same path, which is still making women suffer all around the globe. Luckily, not everyone settles and decides to suffer in silence. Some like Malini Agarwal, who is one of India's biggest digital influencers, learn from their mistakes and try to help others by becoming their voices.
She has launched an online campaign, #IgnoreNoMoreOnline , which is to empower not just women, but also men and help them protect themselves against online trolls and abuses all over the internet. The purpose is to not accept social media's creep-fest but to stand against it. Since Hz also strongly believes in women empowerment and motivating them to fight against what is wrong, HZ Content Head, Megha Mamgain exclusively spoke to Malini Agarwal to understand how her campaign can help one and all facing any kind of online abuse.
Malini Agarwal first explained what her online campaign #IgnoreNoMoreOnline all about and how it started?
The #IgnoreNoMoreOnline campaign has really been born out of the sexual harassment (workplace harassment), both bullying and trolling that was seen online and it is just amplifying exponentially. Tina Singh, who is model and actress, kicked this off because she was always calling people, who were harassing her. She has always been very brave about it and she actually connected me to Shubham Cyber Cop, who is a cyber expert and has been instrumental in helping bring some justice to the victims. This also helped in making the perpetrators realise that they just can't get away with things like this. We wanted to put out the word on various aspects of online trolling, bullying and harassment, and explain to people what the laws are and that they can report cybercrime. We also wanted to educate everyone and empower everyone and tell those trolls that there will be accountability and they just can't get away with anything and everything they want to.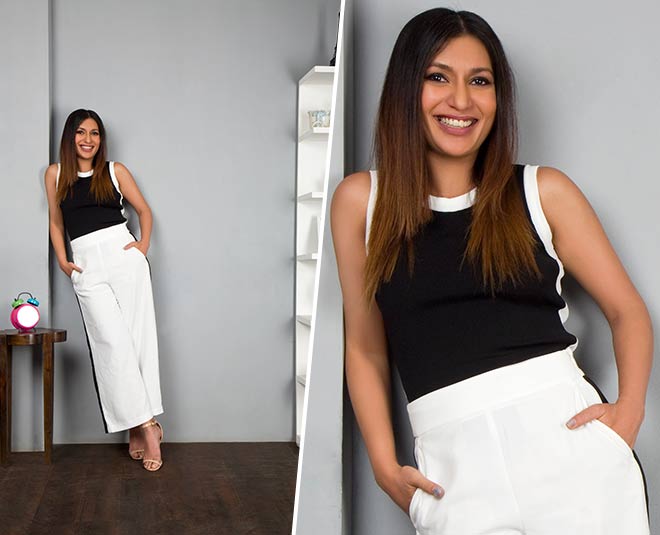 Don't Miss: Alia Bhatt's Sister Shaheen To Take Legal Action Against Online Threats, Says I Will Use All Legal Recourse
Who are cyberbullies? Do you see a pattern and can you now look at a profile and tell this person is involved in harassing someone online.
Unfortunately, you really can't tell until you see or notice someone post things very often. These cyberbullies end up being fifteen, sixteen-year-old kids, who don't even know what they are doing as they have never been taught how to behave online. They never got an education, they just started on social media account, so you really can't tell. And very often the cyberbullies have a fake account, where the profile has very few followers, it is a private account and they use several of these troll profiles that they create. But now, we are trying to find ways to identify, who these people are even behind the fake account. Very often cyberbullies are enlisted by certain trouble makers, who just want to gang up against certain people and troll them (celebrity trolls). So there is no hard and fast rule that a certain person has fixed a profile, but it is very important to make note of it.
Did you see a change in your DMs (personal messages) after you started to speak up against online harassment?
I actually found a lot of DMs where people were sharing the same experiences and asking for help, asking questions, and feeling empowered to actually speak up for themselves. This has been really fantastic, to see more and more people DMing the #IgnoreNoMoreOnline Instagram handle, personal handle, and my team's handle, talking about situations where they have faced it. I don't feel like I am getting more trolling as a result, but fell like it is actually making a difference.
Don't Miss: Neha Bhasin's Instagram Post Hints At A Hollow "All Is Well" Syndrome
How easy or difficult it is to report cyberbullies to the authorities. And do they take complaints seriously?
It is very important to report them, you can report through social media platforms. You can also file FIRs against them. I am not gonna say that it is super easy to get action taken, because there are so many other crimes, and authorities are taking cybercrime as seriously as they should. Having said that, they do take note, if you do file a complaint, whether it is a government website or you go to a police station. I find, if you go through the national women's commission they are very proactive. If you find ethical hackers like Subham Cyber Cop, they are also very proactive and we have seen them giving a very quick turnaround results.
Trolls vs abusers, do you think there is a difference? Do you think perpetrators or victims are aware of this comprised cyberbullying? Was it a learning process for you as well?
There is a big difference between trolling and bullying. Very often trolling is just one group of fans, against another group of fans. I think abusers have a single agenda to get attention, to hurt someone's feelings, and to cause distress. I think that perpetrators or victims are not aware of what comprises cyberbullying and that's why we have put all the details on #IgnoreNoMoreOnline handle, where you can see all the details of what is actually in the law and what can you do about it, along with all the different tools that are available for you to report it.
Lockdown has an increasing, decreasing incidences of abusive online, why do you think that is?
I think lockdown has definitely increased along with incidences of online abuse, because so many people are just online. It has also become much more evident to us because we are spending so much time online, but this has been going on for a very long time. I think the problem is that, it has been going on unchecked and no one is doing anything to change it and that's why trollers and abusers are feeling that there is no accountability and that they can go away with anything and that's why I think it is very important that we do something about it now. We don't want to make the same mistakes that we made all these years in real life. We told girls just to ignore it and turn the other cheek, because we have seen that it doesn't solve the problem. It is not about telling girls to stay quiet, but it's about telling boys to stop doing things that are so abusive and whether the abuser is male or female, anyone who engages in such kind of activity should be punished.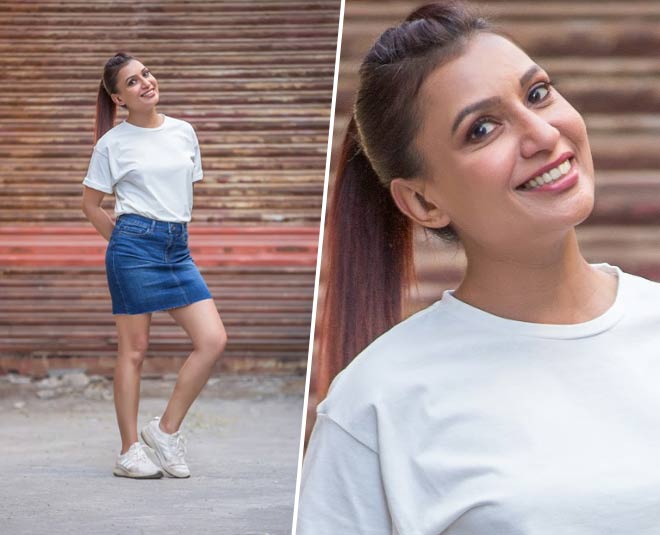 Women can be cyber harassers as well. The case in point here is the female who abused late Sushant Singh Rajput's girlfriend Rhea Chakraborty. How disturbing and forgiving does this is coming from another woman? Are the laws any different?
I think it is just as unforgivable for it is to be done by a woman or man or someone nonbinary. The problem is that people get so easily riled up when it comes to things like this. They get very easily emotional whether it is something religious or when it comes to the celebrity they love. I think it is completely wrong for them to attack someone in this manner. I think that it is very important to let the law take its course for justice to happen. I think it is more disturbing and saddening to see when a woman does this to another woman.
Most of the time trollers and abusers gets away with an apology. Do you think it is the right way of dealing with matters pertaining to cybersecurity?
Cybersecurity is a very large conversation. It is also intimidating and stealing someone's identity, somewhat like cyber fraud, so I don't think that everyone should get away with everything. I think in the case of underage trollers and abusers, maybe they should be given a chance to apologise and mend their ways. Because, it is not about ruining people's life. But it is about educating them and that's why we are keen to set up gender sensitisation at high school and primary level school in fact, before these kids get and get a social media account. That's the only thing that's going to make a difference and not just punishing people.
Right now Mumbai Police is involved in this campaign. What are the geographies are intended to cover in the future?
So cybercrime is not just restricted to Mumbai. If you go to the cybercrime government website, you will see it covers all India, and then there is also a National Commission of Women in India. You also have ethical hackers like Shubham Cyber Cop, who are helping out across pan India. We have Swapnil, who is a lawyer and is helping out us as well. So we are trying to reach across India and trying to find the right resources. I really hope people will join this conversation, so there is more strict, fluid, and quicker action taken.
Do you think the government of India should soon launch a 24*7 helpline to report such cases and fasten the process and getting them reported since Cyber National Crime Reporting portal is already available 9 AM to 6 PM?
I think the government really needs to take this very seriously, as we are living our lives online. I think multiple helplines are required and education is required. I think the government should get involved in gender sensitisation at a primary school level. I think the helpline also needs women, who are ethical hackers because sometimes it is easier for a woman to share with another woman. I think there should be transparency in the process that is taking right now on the government website. There should be some kind of explanation of what was done. I think there should be a lot more education and campaign run by the government itself to educate people. To see that the Mumbai police have been very proactive. All of this is very important, but I think if it is organised well and multiple helplines are being set up, it will be best!
Your message to all those who abuse and to those who suffer in silence.
My message to abusers is to stop and think about what you are doing to yourself and other people. You could end up in serious trouble, in jail or worst. Is it really worth it? Clearly, there is something that is causing you to behave this way but check your behaviour. How would you feel, if this happened to you or your sister or your or friend or to anybody you care about? So stop now, before it becomes something irreversible.
And to those who suffer in silence, I am telling you, you have to speak up. You don't have to suffer anymore. I used to too, but that has to change. Ignoring is not the solution, it just doesn't work and it just makes the abusers bolder and more unforgiving and I think it is important for us to speak up and support each other. Know that you're not alone and work together to start a conversation that makes something that people who are in power take an action.
If you liked this article, do comment on our Facebook page. Stay tuned to HerZindagi to read more such articles.