From Zeenat Aman to Priyanka Chopra, there is a long list of actresses who entered the Indian film industry and went on to make a name for them as divas on the silver screen. The latest to join the league of these extraordinary ladies is Harnaaz Sandhu, who brought home the Miss Universe crown after 21 years.
Contrary to her predecessors, Harnaaz is not a model but an actress by profession with at least five years of theatre experience, and has already expressed her desire to be a part of Bollywood. To find out what the future has in store for her, we spoke with Pandit Jagannath Guruji, a popular celeb astrologer whose many predictions about celebrities have turned out to be true in the past.
Harnaaz Sandhu As An Actor
Based on the findings of face reading and astrological calculations, the astrologer said, "Harnaaz Sandhu is a very talented individual and is destined to enter the filmdom with a bang. Not just Bollywood but she will make a considerable mark for herself in different Indian film industries like Punjabi, Tamil, Telugu or Malayalam. There will not be much dearth of opportunities for her, especially in the short run."
Don't Miss: How To Become Miss Universe? Know The Whole Procedure
Harnaaz Sandhu Future In Film Industry
When asked as to how she would fare as compared to other pageant winners who rose to stardom in films, the astrologer added, "Unfortunately she may not make it as big in the industry as a few other pageant winners have done in the past. She will, however, keep getting opportunities. As a smart and talented individual, Harnaaz would never get stuck in something that won't work for her. Instead, she would be busy with brand endorsements and advertisements."
Don't Miss: Decoding Harnaaz Sandhu's Miss Universe Looks
Face Reading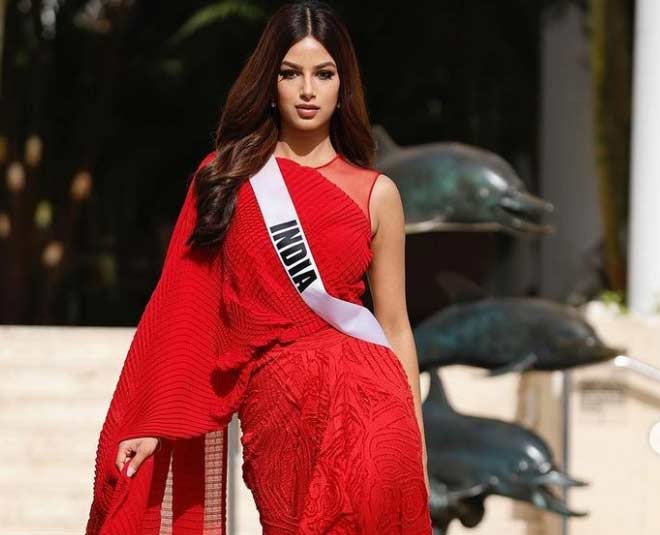 Pandit Jagannath Guruji further said that Harnaaz's face reading suggested that she might not become one of those great memorable actresses, but she would surely wow the audience and fans with her on-screen persona. There is no stopping her from stepping into the film industry. He also added that she would be one among the leading celebrities with best brand value.
For more such predictions by Pandit Jagannath Guruji, stay tuned to HerZindagi!
Did you like this article ?