India's Harnaaz Sandhu was crowned Miss Universe 2021. After 21 years, she brought the crown back home after Lara Dutta. The new Miss Universe is extremely beautiful and looks just like a barbie doll in all her outfits that she wore during the event.
We are sure that you are also in love with all her outfits and want to know the details of her attire. So, here is a breakdown of all the outfits of Harnaaz Sandhu that she wore for the Miss Universe competition.
Evening Gown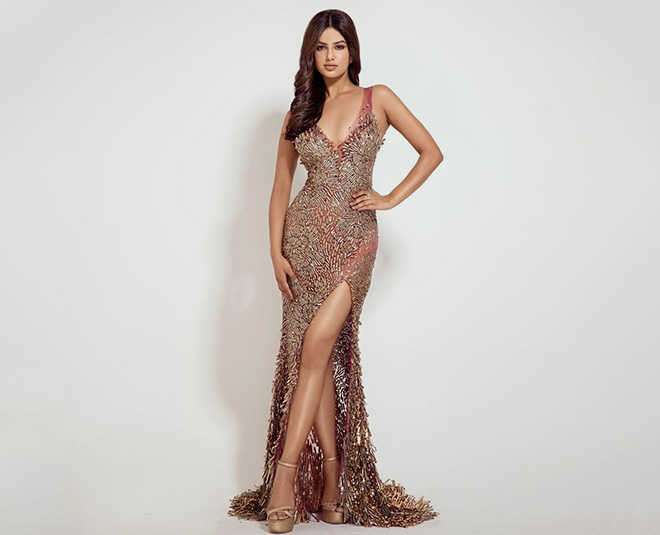 Harnaaz Sandhu dazzled the evening gown round in gold and shimmer. The gown is crafted in sheer orchid tulle and embellished with molten appliqué detailing. She shined throughout the night and left a trail of sparkle with this gorgeous gown
National Costume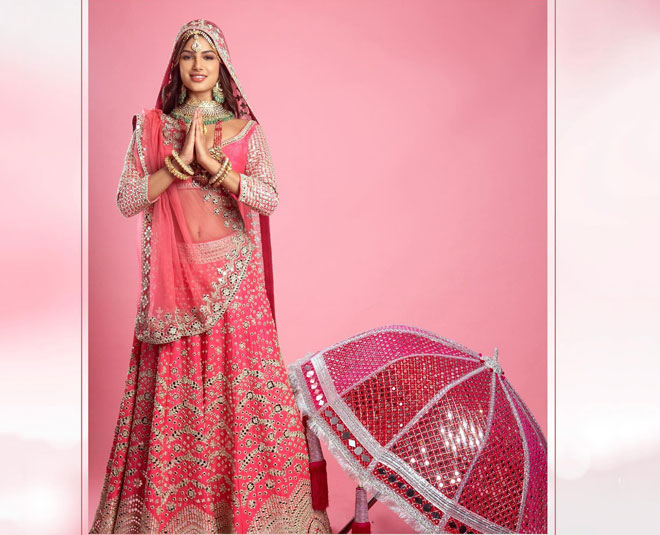 The idea behind the outfit is that 'A Woman is the Protector'. This is a pink outfit with detailed mirror work. Mirror work is a kind of embroidery that can be traced back to 13th century Persia, and made its way to India during the Mughal era.
In this outfit, the mirror work denotes evil eye. This is because according to traditional Islamic beliefs, the use of mirrors and the craft of mirror work stem helps to trap the evil eye, reflecting bad luck and evil spirits away from the wearer. The religious beliefs trickled to Hinduism and Jainism, where shisha torans were hung on the front door to ward off evil spirits.
Mirror work is quite popular due to its timelessness and versatility. This is basically a type of hand embroidery that includes attaching small pieces of mirror onto fabric. It is also known as sheesha and abhala bharat.
A pink lehenga is chosen for this round as the colour pink represents feminine energy. This colour evokes feminine gender roles, caring for other people, being good, and being cooperative.
Pink colour also stands in solidarity for those battling for breast cancer. This colour supports women who are fighting this battle yet finding the strength in overcoming any challenge.
Don't Miss: B-Town Ladies Who Ditched The Red Lehenga And Opted For A Red Saree For Their Big Day
Finale Gown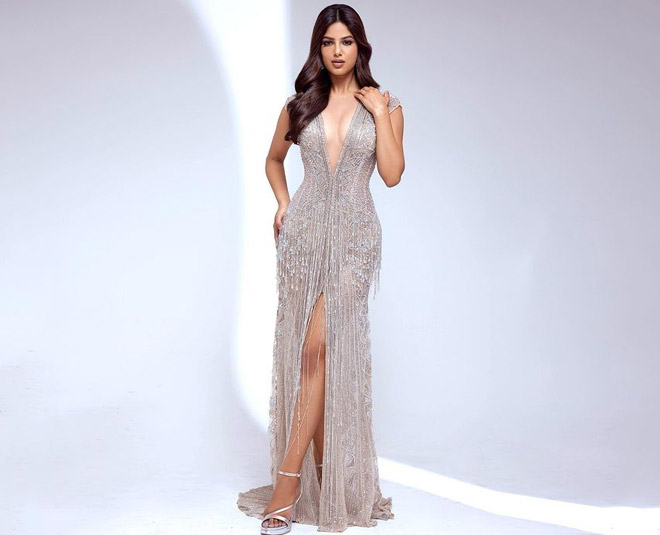 We are just mesmerised by Harnaaz Sandhu's finale gown. She looked right out of a fairy-tale. Her gown takes inspiration from geometric patterns of the Phulkari motif which is synonymous from Punjab which is Harnaaz's home state.
The idea is to make it modern, powerful yet delicate and enchanting. The gown perfectly depicts Harnaaz's personality.
Don't Miss: Try These Celebrity Approved Sequin Gowns To Dazzle This Party Season
The gown took 1 month to finish and is intricately hand embroidered. Hand embroidery is an essential part of Indian fashion and the designer wanted to incorporate a modern version of this age old craft from India.
For more such stories, stay tuned to HerZindagi!