Meenakshi Seshadri Had Refused To Work With Madhuri Dixit! Here's Why
The feud between Meenakshi Seshadri and Madhuri Dixit happened while signing Tinu Anand's film 'Shanakht'.
Bollywood actress Meenakshi Seshadri doesn't need any introduction! After all, this Diva ruled the industry in the 1980s and 1990s. Not only she win the hearts of the audience but was a part of many hit films like Damini, Ghatak, Ghayal, and Hero.
Apart from Meenakshi Seshadri, there was another famous actress who is still known as Bollywood's Mohini and Dhak-Dhak Girl. It was none other than Madhuri Dixit!
Madhuri has also worked in super hit films like Ram Lakhan, Tridev, Dil To Pagal Hai, Devdas, and many more.
But did you know that Meenakshi Seshadri had refused to work with Madhuri Dixit in that era? No? Then, you have got to read this article to know the reason behind it!
What Caused The Feud?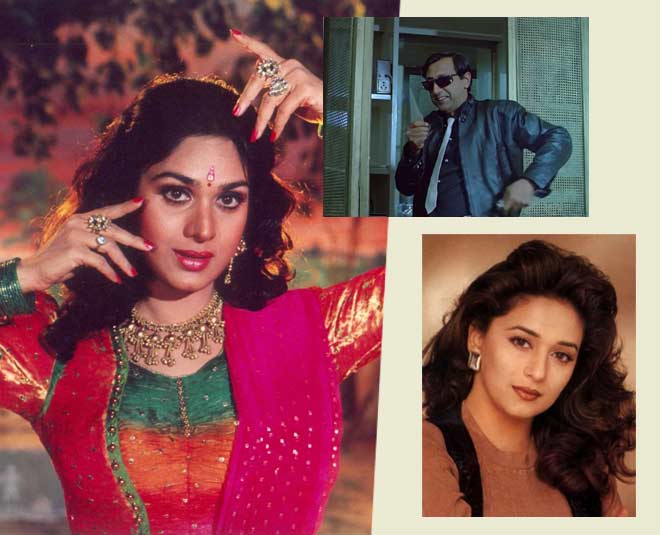 Image Courtesy: cinestaan.com, scroll.in, and WallpaperUse
It was the time when the pair of Meenakshi Seshadri and Amitabh Bachchan became a hit because of the film 'Shahenshah', which was released in the year 1988. Actually, it was from this film only that Amitabh Bachchan got the title of Shahenshah.
After the massive success of Shahenshah, film director Tinu Anand started preparing to make another film which was named 'Shanakht'. For this film, he wanted to sign two female leads.
But whom did he sign? This actually became the cause of the feud between Meenakshi Seshadri and Madhuri Dixit!
Dimple Kapadia Was Signed Before!
Now, you must be wondering that we were talking about Meenakshi Seshadri and Madhuri Seshadri, so how Dimple Kapadia has come into the picture, right?
Actually, when director Tinu Anand started preparing for the movie 'Shanakht', he wanted to sign Dimple Kapadia as the first female lead in the film. Further, Meenakshi Seshadri was signed for the second lead.
But due to low fees, Dimple Kapadia refused to work in the film, after which the director signed Madhuri Dixit for the lead role and Meenakshi Sheshadri remained as the second lead.
Don't miss:6 Times Celebs Slapped Each Other & Embarrassed B-Town Big Time!
Refused To Become The Second Lead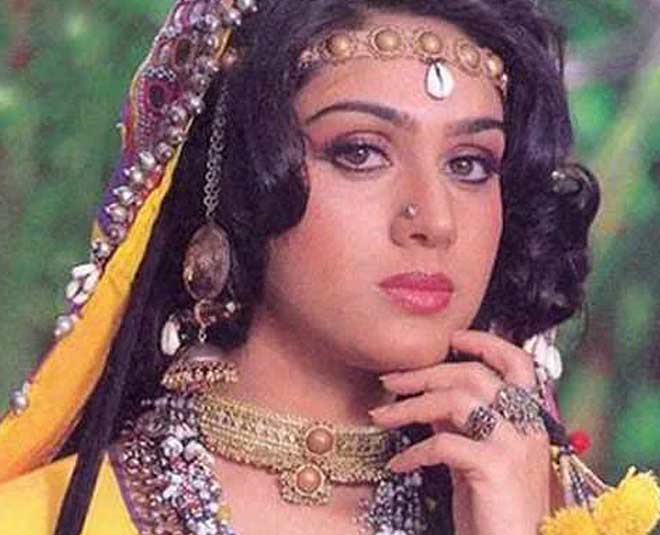 Image Courtesy: Yoyocial.News
As per the media reports, it is said that when Meenakshi Sheshadri came to know that Madhuri Dixit is playing the lead role in the film and she has been signed as the second lead, she flatly refused to work with Madhuri. Why?
Meenakshi was the B-Town star of her era. She has worked in several super hit films. As the reports suggest, she has played the lead roles in the films 'Awara Baap' and 'Swati' in which Madhuri Dixit played the second female lead role. Due to this reason, Meenakshi did not like the offer as she did want to become the second lead to Madhuri in Tinu Anand's film.
Don't miss:HZ SheSpeaks: Is The Notion Of 'Cat Fight' A Thing Of Past? Here's What Women Think!
What Happened After The Incident?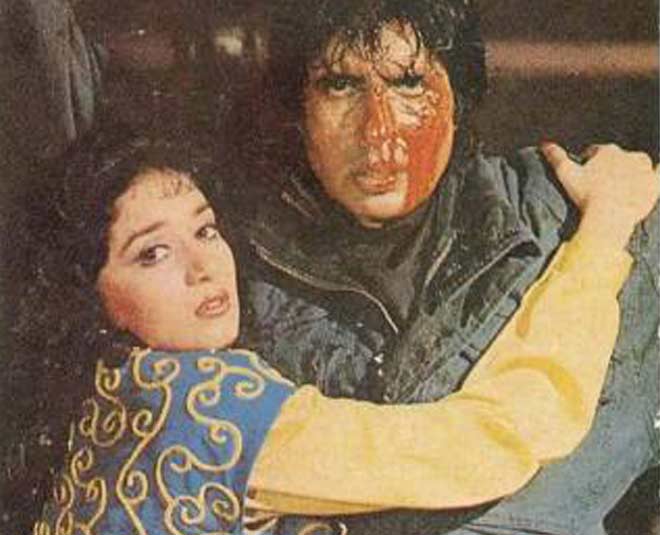 Image Courtesy: imdb.com
After this incident happened, it is said that actress Madhavi was signed as the second lead. However, due to some reason, even after completing a few portions, the film was shelved permanently.
Due to the non-production of the film, fans never got to witness the magic of the pairing of Madhuri Dixit and Amitabh Bachchan on the Silver Screen apart from the iconic song 'Makhna' from the movie 'Bade Miyan Chote Miyan.'
Talking about Meenakshi and Madhuri's relationship, there were obvious cracks and the relations started getting sour. Now, it seems like, the relationship is permanently broken.
Last year, when the yesteryear actress Meenakshi Seshadri said that she is contemplating a return to Bollywood after a gap of nearly three decades. When asked if she wants to emulate the long-lasting careers of actors such as Madhuri Dixit and Shabana Azmi, she said that she isn't aware of what they have been up to.
What do you think about this feud? Do share your thoughts with us on our Facebook page. For more such stories, stay tuned to HerZindagi!