Karwa Chauth is one of the most awaited festivals of the country. The day falls on the fourth day of the full moon in the month of Kartik. The festival is celebrated by married women who fast all day long for the long life of their husband. Many unmarried women also fast on this day to get a good husband in future.
This year, Karwa Chauth is falling on 4th November 2020. If you have been looking for Karwa Chauth puja muhurat or moonrise time then you have landed on the right page. Read on.
Karwa Chauth Muhurat 2020
The puja muhurat for Karwa Chauth 2020 will be between 17:33:28 to 18:39:14 according to AstroSage.com. The duration would be of 1 hour 5 minutes.
Karwa Chauth Moonrise Time 2020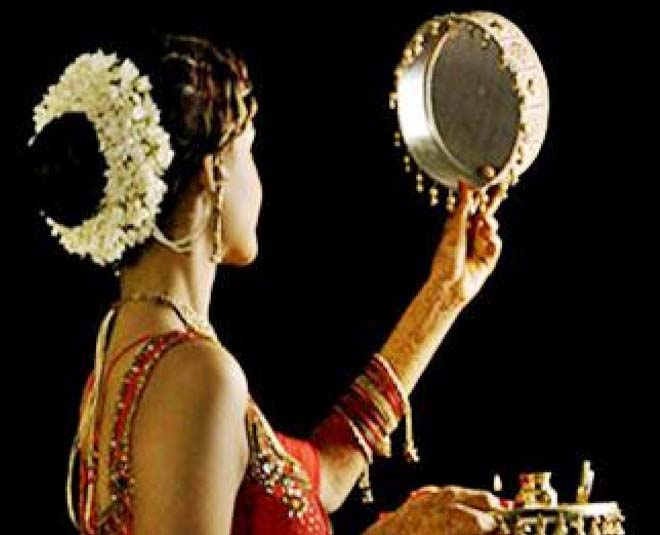 The Karwa Chauth fast begins before sunrise and ends when the moon rises at night. The moon rise timing usually varies. According to Astrosage.com, moonrise time in New Delhi would be at 20:11:59.
Here is a state-wise moonrise time according to Jagrantv.com
Mumbai: 8:52 PM
Lucknow: 8:01 PM
Kanpur: 8:15 PM
Gurgaon: 8:13 PM
Noida: 8:13 PM
Chennai: 8:33 pm
Bengaluru: 8:44 pm
Ludhiana: 8:12 PM
Chandigarh: 8:09 PM
Dehradun: 8:05 PM
Varanasi: 7:56 PM
Patna: 7:47 PM
Jammu: 8:11 PM
Bhopal: 8:24 PM
Jaipur: 8:2 PM
Pune: 8:49 PM
Ahmedabad: 8:44 pm
Bhuvaneswar: 7:55 pm
Kolkata: 7:40 pm
Prayagraj: 8:01 pm
Meerut: 8:09 pm
Agra: 8:12 pm
Jhansi: 8:16 pm
Muzaffarpur: 7:44 pm
Shimla: 8:06 pm
Jodhpur: 8: 35 pm
Ajmer: 8: 28 pm
Surat: 8:47 pm
Ambala: 21:21 pm
Amritsar: 8:14 pm
Indore: 8:31 pm
Raipur: 8:11 pm
Rajkot: 8:53 pm
Darjeeling: 7:30 pm
Hyderabad: 8:32 pm
Coimbatore: 8:51 pm
Chennai: 8:33 pm
Bengaluru: 8:44 pm
Karwa Chauth Legend Or Katha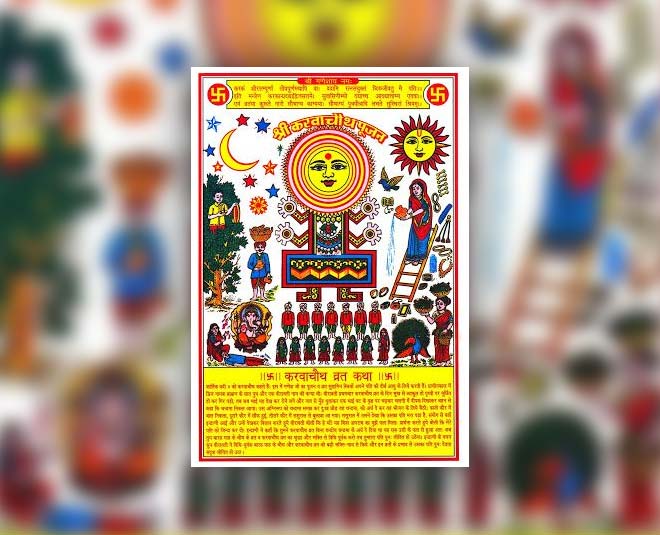 According to the legend of Karwa Chauth, a money lender had 7 sons and 1 daughter. One day, she kept a fast for her husband. At night, when everyone in her family sat for dinner, she said she won't eat anything as the moon had not risen. She told her brothers that she will eat only after seeing and offering water to the moon. Her brothers couldn't see her in pain so they tricked her by showing her a lamp which was set behind a tree and gave an illusion of the moon.
The woman then had water and food. As soon as she had the first bite of her food, the news of her husband's demise came. She kept crying and decided to keep the body of her husband with her for 1 year. She kept collecting grass on the head of her husband. Next year on the same day, she fasted all day long, following all the rituals, and then her husband came to life.
Don't Miss: Karwa Chauth: 8 Glass Bangle Alternatives To Keep Them From Getting Cracked On The Auspicious Day
Karwa Chauth Sargi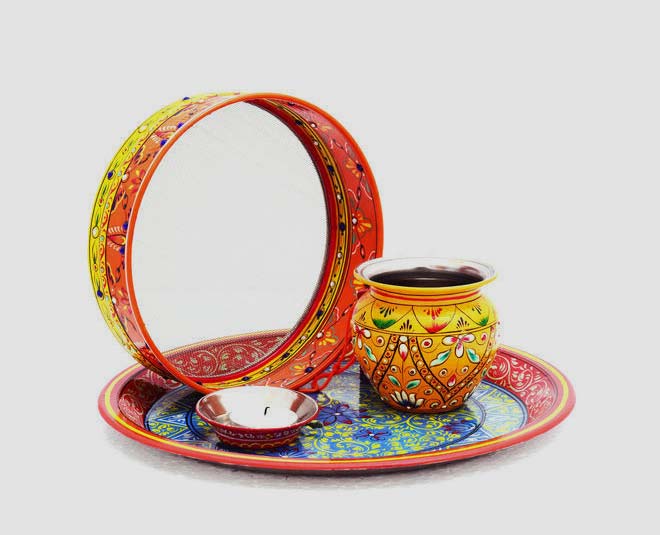 Sargi is a ritual performed before the sunrise. Wake up and have a bath. Next, wear clothes from the red family along with the 16 shringaar. Sargi is prepared by the mother-in-law and the thali usually includes feni and dry fruits. After having the thali prepared by your mother-in-law, worship God and take the vow of fasting all day long without food and water.
Don't Miss: Get A Naturally Beautiful Glow This Karwa Chauth With These Ayurvedic Face Packs
Karwa Chauth Puja Vidhi
After the sargi, women fast all day long till the moon arises. During the fast, one isn't allowed to have even a drop of water. In the evening, prepare a plate with incense, lamp, sandalwood paste, sindoor, roli, dry fruits and cover it with a cloth. This thali is used for vartana which usually happens at the temple or anyone's home. This is performed by all the women fasting on the day of Karwa chauth. Before the thali vartana (plate rotation), women read the katha and worship Gauri Mata. This is usually done 3-4 hours before the moon arises.
After the puja, wait for the moon to arise. Offer water to the moon and worship him. The puja is incomplete without the daughter-in-law taking blessings from her mother-in-law. It is believed that offering gifts and sweets to the mother-in-law on this day brings good luck.
We hope you have a great Karwa Chauth this year! How are you planning to celebrate the festival during this pandemic? Share your thoughts with us! For more such stories, stay tuned!