Shahid Kapoor and Mira Rajput's bundle of joy, Misha and Zain are back to steal your hearts and their antics this time will take you back into your own childhood. The doting mommy shared a series of awwdorable pictures of Misha dressed as a lion. In one of the shots, Zain is seen sitting next to Misha and laughing on her unique look.
Mira captioned the pictures as, "Roaaaar #notamouse. Raaaar vs Roar #stealingmythunder. I'm done #hangupmyears."
The couple often share glimpses of their family life on social media and delight their fans with pictures of their bundle of joys, Misha and Zain. So, take a look at some of the most adorable moments of these lil munchkins.
A Promise To Keep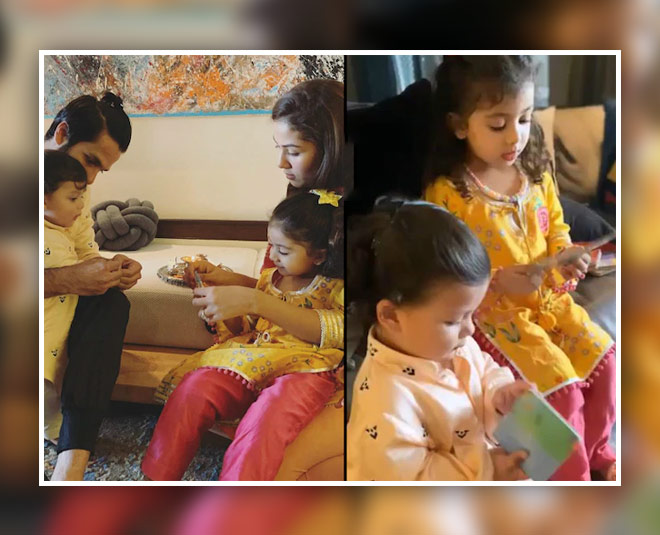 On the occasion of Raksha Bandhan, Mira posted a picture of Mira tying rakhi to her brother, Zain. Mira captioned the pictures as, "Promises to keep ????".
Cuteness Personified
Mira captioned this delightful snap of Zain and Misha as, "1. Z: "Oh cool can I play with that flower" 2. M: "Ya let me help you hold it" 3. M: MOM HE JUST PINCHED ME". Isn't it cute?!
Big Sister
Mira shared an extremely adorable photograph of big sister Misha attending little brother Zain, who is in his own wonder world in the cradle. Misha looks extremely cute as she watches her little brother Zain with an innocent smile.
Sharing Is Caring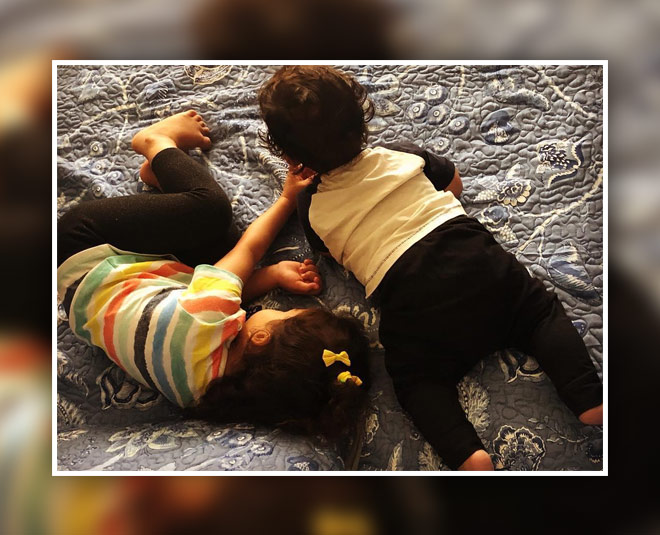 This is another instance where these lil munchkins bewitched us. In this shot, Mira and Zain can be seen playing on the bed. Mira captioned this awwdorable snap as, "Zizi I decided to wear your T-shirt cause it's still a bit big for you. It fits and I think I am going to keep it. #sharingiscaring #lifeintechnicolor".
Don't Miss: 6 Times When Shahid Kapoor And Mira Rajput Impressed Fashion Police With Their Gym Looks
Mesmerizing
This is one beautiful picture of Misha and Zain! Mira captioned this snap as, "Creator of life and light, we praise thee this day for the beauty of thy world, for sunshine and flowers, storm-cloud and starry night, for the radiance of dawn and the last smoldering calm of the sunset."
After Zain Kapoor's birth, Shahid Kapoor's mother, Neliima Azeem had revealed Misha Kapoor's happiness upon having another baby at her home. She had stated, "It is definitely a sweet and exciting part in her life. Now, she has got a brother and a companion. Misha is basically a very soft and tender child. She is full of energy and fun, there is a lot of sweetness in her. Even when she goes to the beach, she will play with the puppies and babies there.. she is like that with everyone and now it is her own brother. But, of course, it is a little emotional adjustment for all the children so that will happen. But I think her parents are handling that very beautifully. They are balancing the act nicely. All the credit goes to Mira and Shahid."
Well, we are in love with this brother-sister bond. What about you?