John Abraham shook social media this morning and it's not because of a new post. Instead, fans were shocked to see 0 posts on his Instagram handle.
John Abraham Insta Account Hacked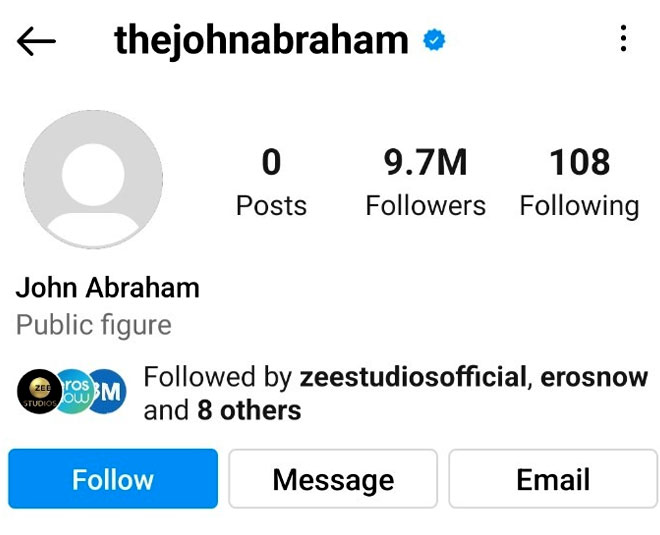 John Abraham who had over 9 million followers on Instagram had 0 posts this morning. His fans were shocked to see this latest development ahead of his birthday on 17th December.
Fans have been quite disheartened seeing their favourite actor John Abraham's insta account hacked.
There are rumours going around that John Abraham has deleted or perhaps archived all his Instagram posts as the amount of negativity on social media was affecting his mental health.
The thing on everyone's mind right now is what could be the reason behind this? Fans are quite impatient and want to know what is happening. Are you wondering the same?
Promotional Activity
The answer to the question in everybody's mind is here. This is a promotional activity.
All the fans can take a sigh of relief as John Abraham's Instagram account is not really hacked. This is actually a promotional stunt for his new movie 'Attack'. Yes, you guys read it right, this is a promotional activity.
John Abraham has not really deleted or archived all his Instagram posts. Neither is his Insta account hacked in any way. This is all a part of the strategy to promote the new film.
We are quite impressed with this creative idea to promote this John Abraham starrer film. Kudos to the team!
Don't Miss: Birthday Party Themes That Your Kids Are Going To Love
Attack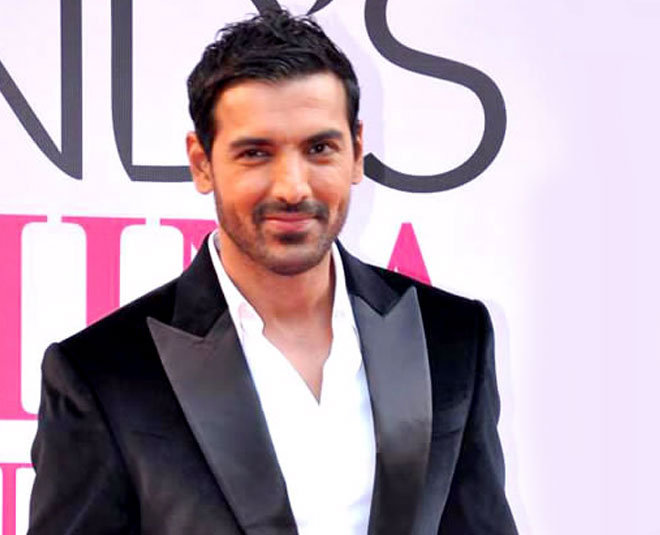 Attack is a super-soldier film directed by Lakshya Raj Anand. This action entertainer is presented by Dr. Jayantilal Gada (Pen Studios), John Abraham (JA Entertainment) and Ajay Kapoor Productions. The film stars John Abraham, Jacqueline Fernandes, and Rakulpreet.
The story is based on a hostage situation that created havoc in the whole country. The film follows a rescue operation that is undertaken by an attack team led by a lone ranger Arjun.
Don't Miss: The Grand Weddings Of Our Favourite Celebrities In 2021
This promotional stunt has made us more eager to know about what will happen in the movie. We are excitedly waiting for the trailer launch of the movie.
For more such stories, stay tuned to HerZindagi!
Did you like this article ?