Everything the Ambanis do becomes the talk of the town. They are one of the richest families in Asia and everything they do is grand! One of the world's youngest heiress, Isha Ambani got married to Anand Piramal in the year 2018 in a lavish ceremony in Mumbai. Isha and Anand's royal wedding was one of the most talked about things in the country. The who's who from the Bollywood, Cricket and Business world were in attendance at the wedding. Shah Rukh Khan, Amitabh Bachchan, Deepika Padukone, Karan Johar, Hillary Clinton were some big names who were a part of the celebrations.
For all those who don't know, Isha Ambani and Anand Piramal are childhood friends. Anand's parents Ajay and Swati Piramal are close friends of Mukesh and Nita Ambani. Isha and Anand fell for each other and Anand proposed to Isha at Mahabaleshwar last year. The two got engaged in September at Lake Como.
The pre-wedding celebrations had big names of the Bollywood world. The Sangeet ceremony went viral over the net as a lot of Bollywood celebs performed for Isha and Anand. The celebrations went on for almost 15 days.
Isha Ambani and Anand Piramal celebrated their first wedding anniversary a couple of months back. We thought of taking you through some unseen pictures and videos from Isha and Anand's wedding. Have a look: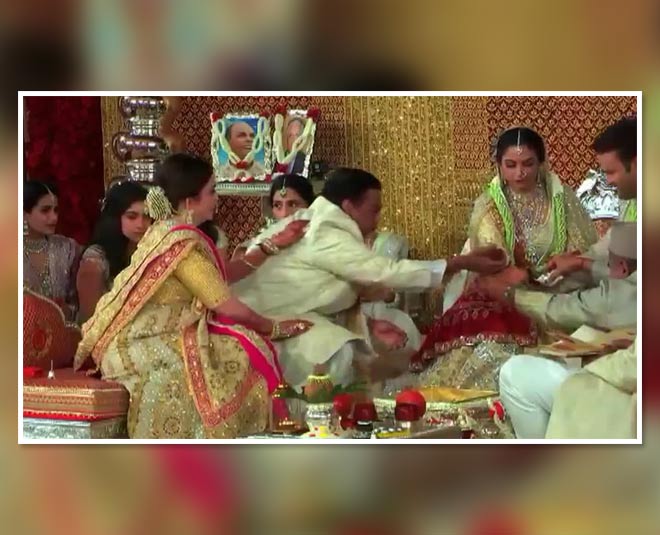 Do you know, Isha Ambani's kanyaadan ritual was narrated by Big B of Bollywood, Amitabh Bachchan? He also explained the customs to all the guests present at the wedding. Here is a picture of Mukesh Ambani doing kanyaadan.
Legend Lata Mangeshkar recorded Gayatri Mantra for the couple that was played at the wedding. The recording also have a special message for Isha and Anand.
Here is a video clip from Isha and Anand's varmala ceremony.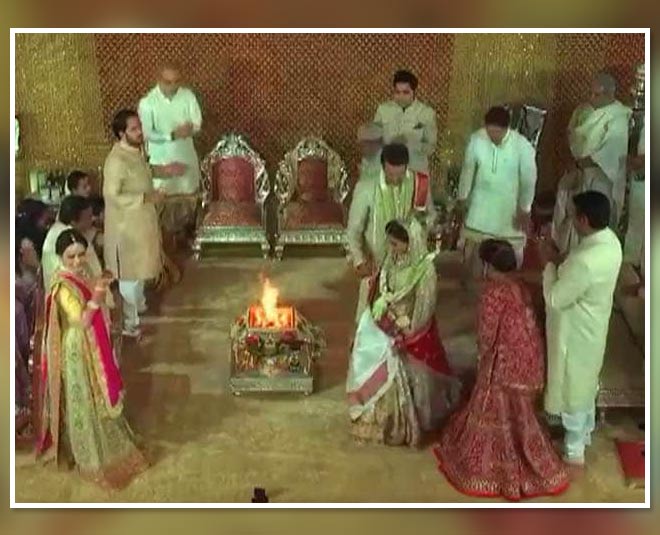 Here is an unseen picture from the wedding ceremony where Isha and Anand can be seen taking pheras. Isha Ambani looked stunning ivory lehenga for her wedding from the house of Abu Jani and Sandeep Khosla.
Isha and Anand made their first appearance as husband and wife at the annual function of Dhirubhai Ambani International School.
Don't Miss: Things You Don't Know About Isha Ambani, Her In-Laws, Work & More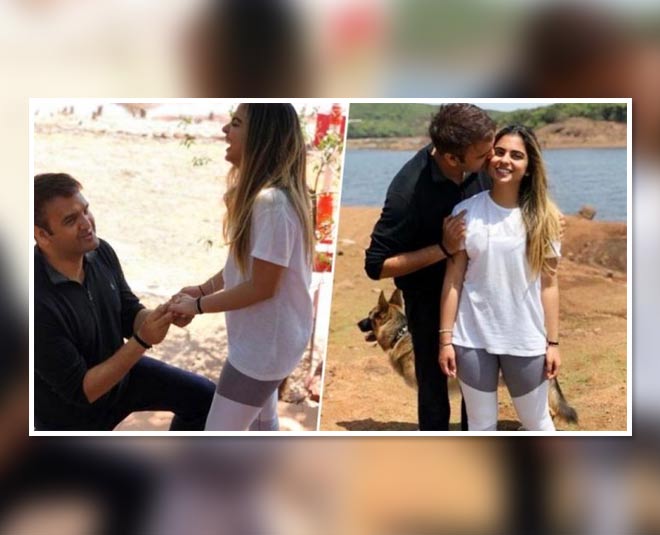 Here is a picture from Isha and Anand's holiday in Mahabaleshwar where Anand proposed Isha. Don't they look adorable?
Isha and Anand celebrated the proposal with their families. As per a source, "The couple celebrated the occasion with a lunch, joined by their parents – Nita, Mukesh, Swati and Ajay, Isha's grandparents, Kokilaben Ambani and Purnimaben Dalal, Isha's twin brother Akash, younger brother Anant, Anand's sister Nandini, Peter, Anya, Dev and other family members."
Another picture of Anand and Isha coming out of the Mumbai airport. Dad Mukesh Ambani too was seen with the couple.
Anand Piramal is the executive director at the Piramal group which is a global business conglomerate. Anand has a Bachelors degree in Economics from the University of Pennsylvania and an MBA degree from Harvard Business School. Both Isha and Anand are Ivy League Passouts.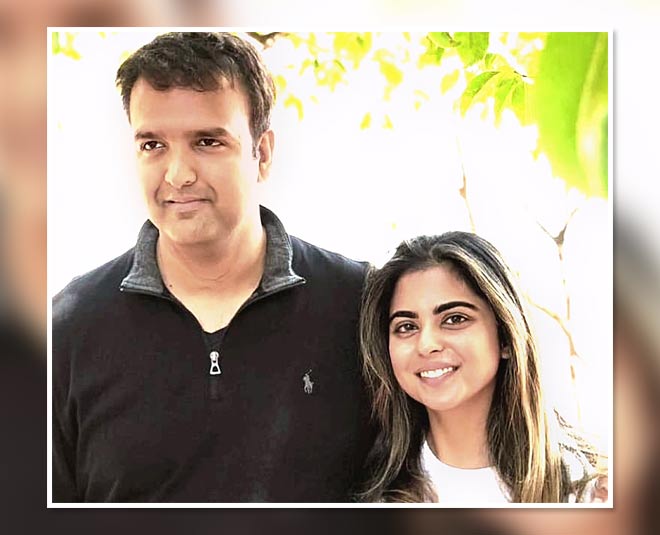 Don't the two look super cute together?