They live on the fourth floor near the beach in Juhu and it is the airiest, breezy and classy house I have seen till now. While Neena is a veteran actress who has given us some really good cinema, Masaba Gupta, on the other hand, is a fashion designer whose work is hatke! She has been collaborating with many other brands, dabbling into the makeup, jewellery and watch world. While her jewellery is all tribal, azetic designs, her lipsticks and nail paint collection is absolutely on the spot for the Indian skin tone and the packaging... do check out my review of her lipstick shade Nimbu Pani. I can go on but right now let's concentrate on the home the mother-daughter duo showed us thanks to In the third season of Where The Heart Is, Asian Paints, on social media. So we took screenshots of some amazing corners and galleries of their abode and here we go.
Their home is clutter-free, and basically the effect of white in the entire house! In the video, Neena introduced her home saying: "Welcome to our home. When I saw this place, this place has a vibe. When I entered this house 18 years ago."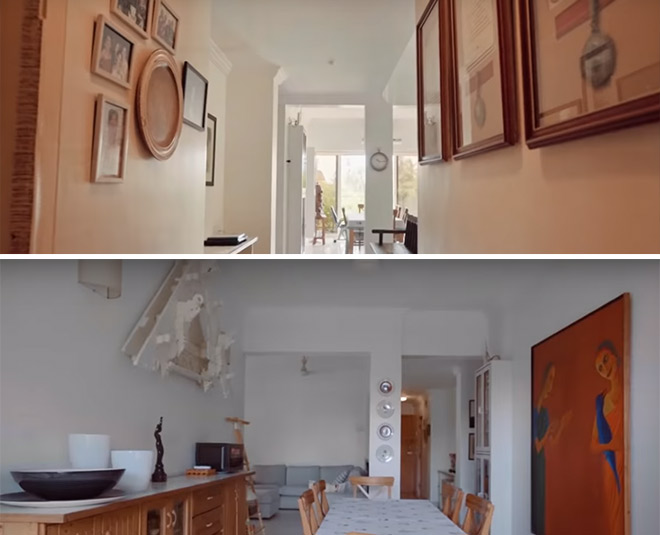 Masaba added: 18 years back, it had a lot of compartments, wasn't very open. It was the energy in the house that just felt like home. Then we figured out how to change things.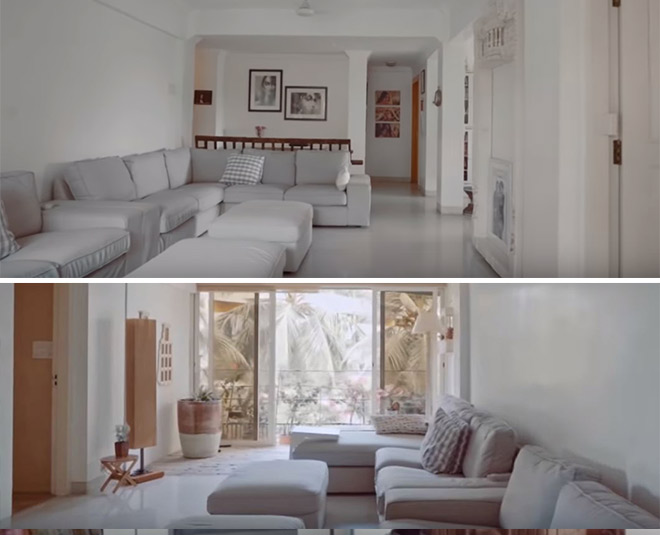 Neena: I chose this place firstly because of the beach is just a minute away.
Speaking of their living room in the above pic, Masaba shared that they "spend a lot of our time here. The walls are predominantly white but we always offset it with some of these interesting cushions, black and white with a pop of colour (that is my mother's). But everything is very kind of bare, we don't like to do walls up too much with paintings or artefacts and things like that. "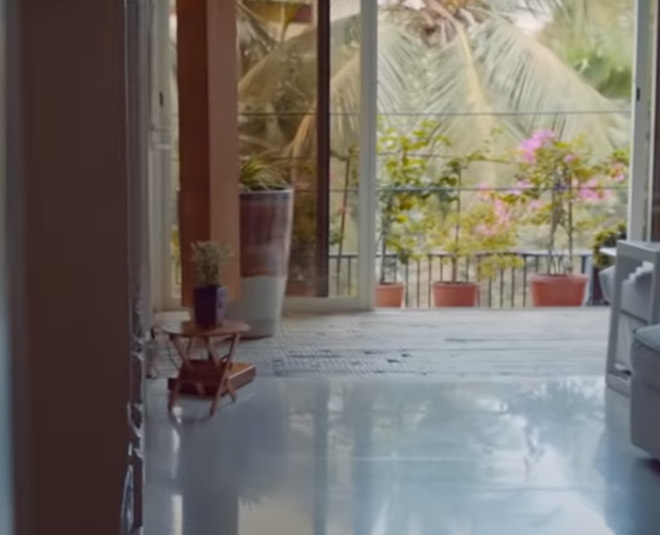 "Sometimes I also use the balcony a lot. I like to watch the view outside from here when it's nice and rainy and cool. I grab a cup of coffee and just look outside. It is like being in a garden on the fourth floor in Mumbai," Masaba shared.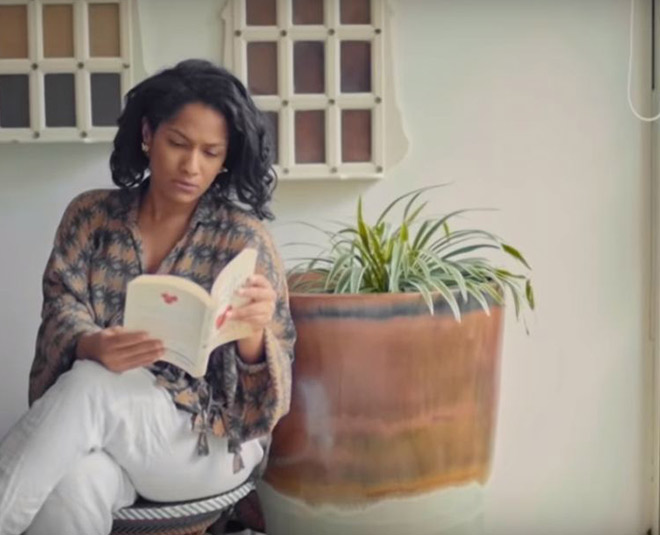 Speaking on the artefacts below, Neena shared it is a very very heavy piece. I did a serial called "Yatra" with Shyam Benegal and in that serial, we were in a train for a month. This is a present from him.
Don't Miss: This Is How Bad Lighting At Home Can Adversely Affect Your Healthy Lifestyle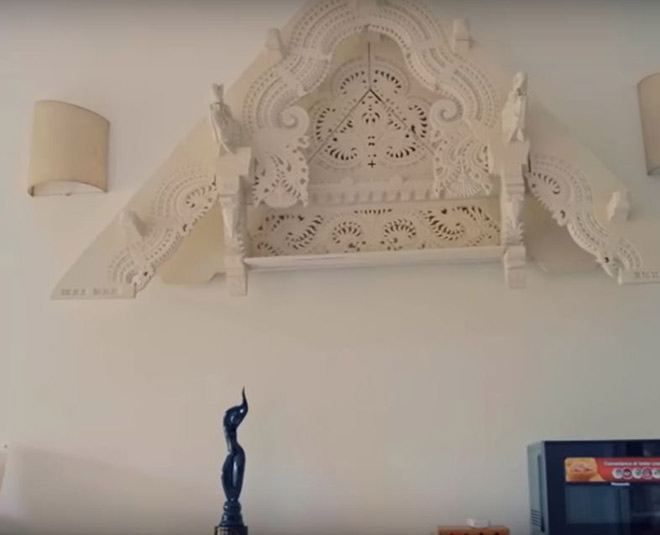 For the below piece, Masaba shared that it is the oldest in their home and that they got it painted in white.
The duo also shared that "We are very fortunate that we have the same taste. We don't have to fight about the colour scheme. For us it is about taking a few signature pieces that stand out and not cluttering the space too much. The walls have minimal paintings, large windows, which have planters but not too many."
Speaking of the painting below, Neena shared: "Painting is by Lalita Lajmi. This is the first expensive painting that I bought, from her."
The duo also said that they love buying old furniture and then they paint it all white.
Heading to their bedroom, Neena shared: I like to keep one piece with a different colour somewhere.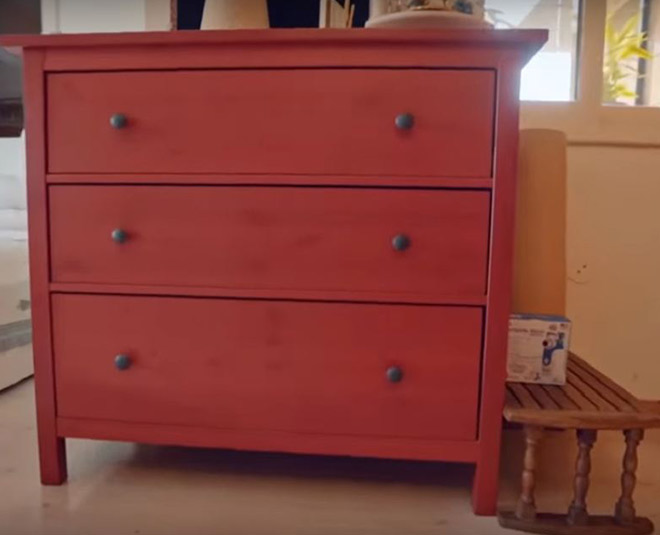 Speaking on the room below, Masaba said: "We tried to replicate an old door that we saw once which is green, very unusual for this house. It's a very lovely dresser that we have. My mother has a lot of bangles as you can see. We enjoy eating together and we love gossiping. We keep shuffling things."
Interestingly, they have a common area where they get ready and this is their dressing room.
Talking about their house, Neena shared that "This house has given me contentment."
If you liked this article then please share your views on our Facebook page. For more celebrity home inside pics, stay tuned to HerZindagi.