Embroiled in a number of controversies every now and then, she is crazy about perfection at work, crisp with what she wears, controversy's favourite child and whatever she might say and do, her work speaks volumes. Enter her home in Mumbai, it is a reflection of her with some badass quotes and colourful yet tasteful furniture and decor. Take a tour of Kangana Ranaut's beautifully done home in Mumbai. Panga actress owns a flat in Mumbai and she has worked on it along with interior designer Richa Bahl.
With all due courtesy to Architectural Digest for all the images we have shared here, let's get into the lioness' den.
Living in this five-bedroom house in Khar which is in the suburbs of Mumbai, for three years, one of her walls has the quote "The fire that warms us can also consume us, it is not the fault of the fire".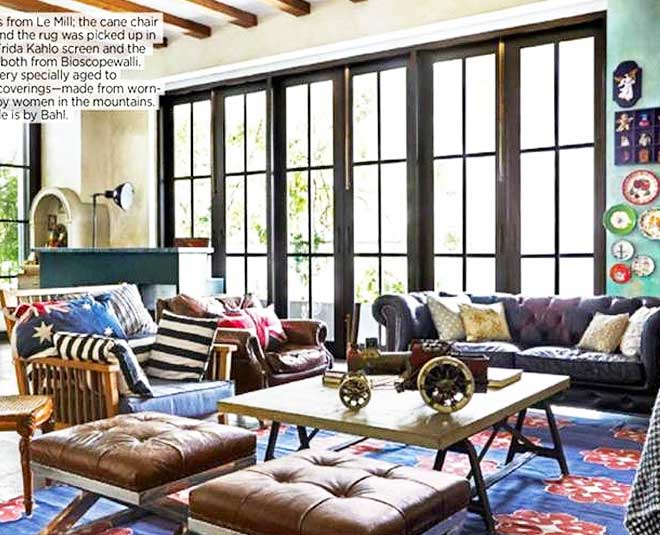 Kangana gave her house a makeover with the help of Bahl, who is the wife of "Queen" director Vikas Bahl. Each of her rooms has something different. They have their own specification and something that the star associates with. The favourite corner of her room is of course her bedroom.
The theme of her den is Kangana's home back in Himachal Pradesh. Coming to the design it does have a touch of Himachal but we see a lot of influence of British Mansions.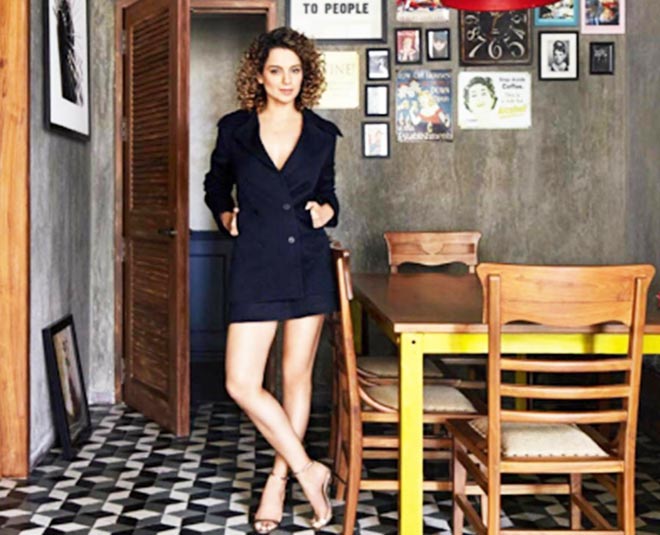 Her living room is like a museum with a lot of collectable items on display. There is a huge poster of Marilyn Monroe as well. On the side, there's a passage on walls which is full of pictures and photographs.
The colours used are mostly vivid and pop be it on the doors or the cushions etc.
Don't Miss: See Pics: Inside Masaba & Neena Gupta's White, Classy, and Tasteful Home
Her workstation has a lot of Audrey Hepburn to Frida Kahlo and her love for coffee is very much obvious.
Her bedroom has a four-poster bed, a comfortable couch and a few books.
Speaking of Kangana Ranaut's taste, she has showcased her designer side with her clothing line Melange.
What pieces from home inspire you?
Stay tuned to HerZindagi for more sneak peeks into celeb homes.