5 Qualities That Makes Them An Ideal Life Partner
Marriage happens to be those once-in-a-lifetime decisions that you simply cannot afford to go wrong with.
Make sure your future spouse possesses the basic essential qualities that make for a joyful, blissful and peaceful married life before you tie the knot. It is these small things in a marriage that matter, so if your partner is lacking in any of these aspects, you might want to reassess your choice. Compatibility is the key ingredient that helps partners to stick to each other in the long run. Without compatibility, it is actually quite difficult to sustain a marriage. If you're still befuddled about marriage, we are here to help you out. Here are the 5 qualities that make them your ideal life partner. If they possess these qualities, then you can get married to them without worrying.
They Support Your Passion And Ambitions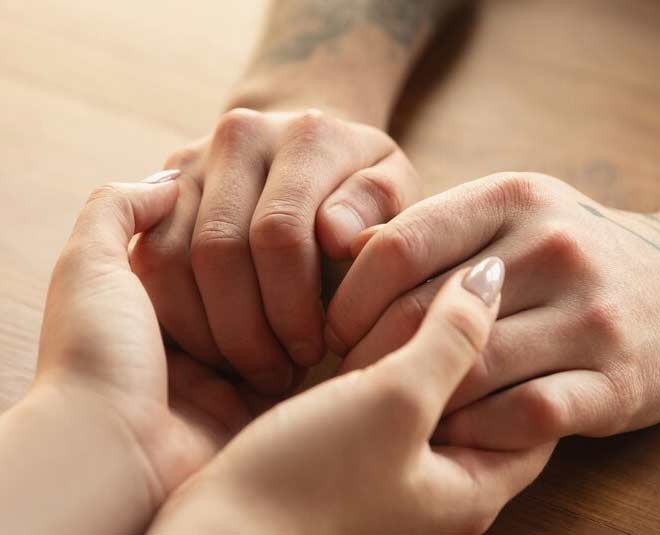 If you're passionate about your objectives and dreams, make sure he or she appreciates and supports you. Your spouse should always be there for you when you're sad and encourage you to work hard to attain your objectives. Your spouse is supposed to be your biggest cheerleader at the smallest of your successes. A supportive partner is a rare breed in today's world when most people are simply focussed on their own life goals. One who helps you find your passion and one who is there to lift you when things get rough shall make your life a smooth sail after marriage.
A supportive partner shall help you become a better person in life. Being a supportive spouse sometimes means knowing when it's time for you to step in and give your partner some breathing room. When your spouse is in the middle of a hectic event or hurrying around getting things done, the other one can step in and assist carry some of the weight.
Responsible Enough To Start Own Family
This is an important value and characteristic that should not be overlooked or overlooked. A spouse who is reckless and thoughtless can never be recommended as a good choice. Another aspect of this problem is that you and your partner have had "the discussion." Regardless of whether you want children or not, you and your partner should be on the same page.
If either of you intends to adjust to the preferences of the other, this may not be the best course of action. It is important that partners be on the same page especially when it comes to important matters like money, children and family.
Financially Compatible
Although it may not appear to be as necessary, but in today's world and circumstances this component cannot be overlooked. It is crucial and ignoring it can cause a slew of problems for a married couple's happiness and peace of mind. Things will go more smoothly for you if you both know how much money you make and are entirely comfortable with it. There ought to be transparency in the matters of finances and money. In fact, you ought to be aware of your partner's spending and saving habits.
Reliable And Honest
Your companion should be smart enough to understand your point of view. He or she should be someone with whom you can openly communicate a thought without fear of being judged and who you can trust. Furthermore, he or she should be honest and faithful to you, because no one likes a cheater. Honesty becomes one of the key pillars that keeps a relationship secure and intact. An honest and reliable partner is someone you can trust and open your heart to. If your partner happens to have these two qualities, trust us, they are a catch.
Don't Miss:Handling A Long Distance Relationship? These Tips To Make Your Life Easier
The Little Moments Are Special With Them
Advertisements and movies these days provide us with a mistaken impression about what makes a great relationship is passion. It's easy to delude ourselves into believing that all our love relationships require oodles of excitement or a change of scenery to rekindle the flame, but the fact is that all you could need is a trip to the grocery store together. In reality, love and deep passion are developed in the midst of daily life.
Don't Miss: Why You Should Try Online Dating
Instead of watching TV in silence, you and your man enjoy supper together and speak about your days. When you softly touch your hubby in the kitchen as you pass each other and the apparently insignificant tiny moments of connection are the ones that matter the most. These are micro-moments of love and these little things cumulatively make life happier.
If you wish to share any relationship tips with us, do let us know by commenting on our Facebook and Instagram page.
Stay tuned to HerZindagi to read more such stories!