Just recently, there was a media frenzy over Kangana Ranaut's trip to Mumbai on a day when her office in the city was being demolished by BMC officials. The firebrand actress has been in the news off late due to her face-off with the Shiv Sena-led Maharashtra government and the Centre providing her Y-plus security. But this isn't the first time that Bollywood's 'Queen' has grabbed media attention and headlines. A few years ago, there was much hullabaloo over her link-up rumours with actor Hrithik Roshan. There were claims and counter-claims as both Kangana and Hrithik appeared in separate exclusive media interviews. And it went up to a legal battle for the stars. It's believed that Hrithik and Kangana got close to each other while filming 'Krrish 3'. And what transpired is still behind the curtains. In the course of time, Hrithik got separated from his then-wife Sussanne Khan. We decided to take the help of a face reader, Bengaluru-based Pandit Jagannath Guruji, who is also a famous astrologer and prophesier. He has made some revelations about the state of mind of all the three protagonists of the real-life story. The findings are based on face reading and body vibrations. So here is what he shared.
Hrithik-Kangana
Going by photographs that date back to the period when Hrithik and Kangana were rumoured to be dating, it can be said that both were pretty close to each other. Though Hrithik appears calm, his state of mind is certainly confused. He looks shy alongside Kangana.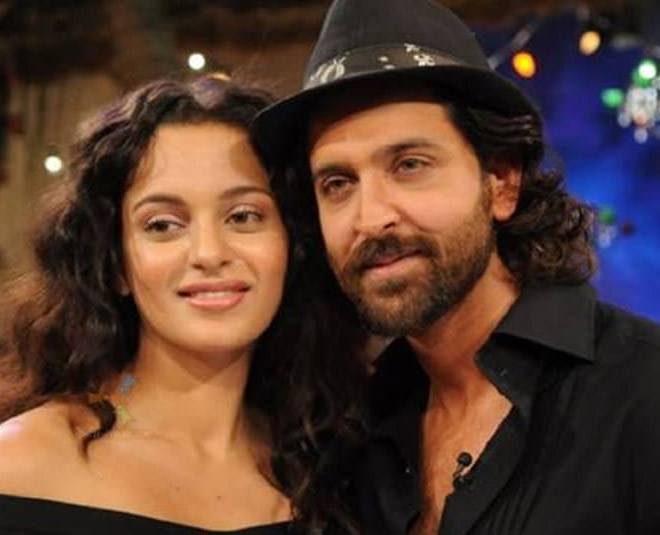 His forehead, eyes, ears and expressions depict that though he is getting pulled voluntarily into something, he isn't very sure about it. Whereas, Kangana expresses a sort of determination to achieve what she wants. She is very comfortable alongside Hrithik and her forehead, eyes and nose also suggest that she made all attempts to be as honest and close in the relationship as possible.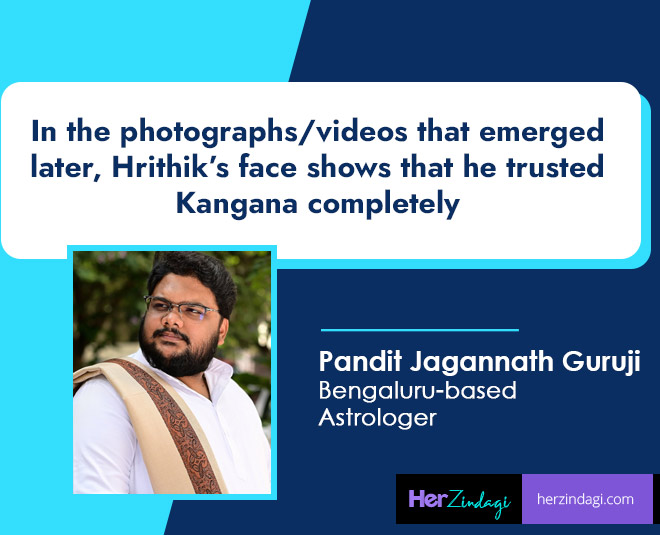 In the photographs/videos that emerged later, Hrithik's face shows that he trusted Kangana completely. The Krrish star also depicts that he did get emotionally attached to Kangana. Kangana's face depicts that she did make her efforts to get in Hrithik's personal, and at times, family space.
Don't Miss: Take This Tour Of Kangana Ranaut's British Mansion Inspired Mumbai Flat
Hrithik-Sussanne
During the period when Hrithik was believed to be dating Kangana, he again appears confused in the photographs with Sussanne Khan. As per his face, he was initially apprehensive about revealing facts to his then better half. However, Hrithik ensured that he remained gentle to Sussanne, even emotionally, throughout. He was in a 50-50 state of mind.
Sussanne's face reading suggests that her major concern was for the kids. As confident as she says she is, she did not want anyone to remain forcibly in a relationship. And there's no qualm in saying that even she wanted to move on, not wanting her matrimonial alliance to linger on.
At the same time, she intermittently gave her husband the option to fix things and get back. They were either not satisfied with the relationship or could not manage to remain happy. But the fact also remains that they made attempts to mend their relationship, and their divorce was as decent as it could be.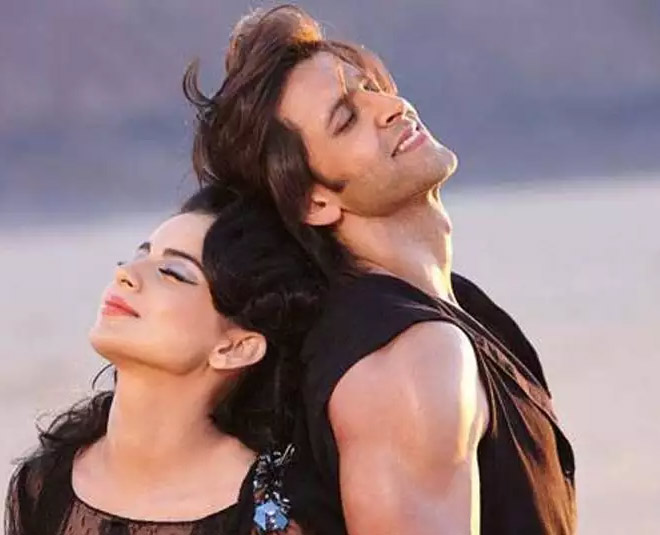 They finally separated, but as fate and children would have it, they could not completely end ties. They later met on several occasions, shared photographs on social media and were captured by the shutterbugs too. Their most recent pictures suggest one thing for sure – they want to get their family back.
Don't Miss: Deepika Padukone Vs Kangana Ranaut: Know What Fuelled The 6-Year-Long Cold War
It was a phase that came but thanks to their children, they continued to get along. Both fought in life, had their struggles and eventually learnt from their mistakes.
The above reading has been made by Pandit Jagganath Guruji and this is based on body vibration and face reading. HerZindagi or the writer of the article has not made any claims, whatsoever, in their individual capacity.
Stay tuned to HerZindagi for more on Bollywood life.