While Deepika Padukone usually keeps rivalries a subtle-affair, Kangana Ranaut never shies away from publicly addressing them. Recently, the actress called out Deepika's depression fake and slammed her tweets related to Sushant Singh Rajput's murder. This is not the first time Kangana has taken jibes at Deepika. Read on to know when the Kangana Ranaut and Deepika Padukone face-off actually began.
2014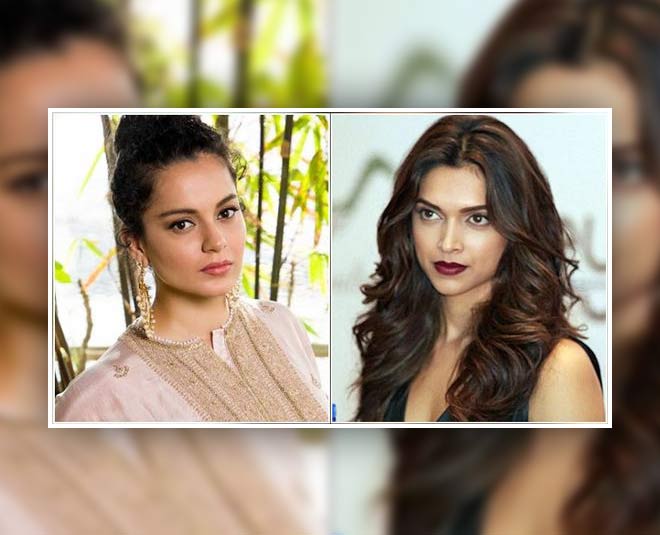 Image Courtesy: Bollywoodbubble.com
The rivalry dates back to 2014, when Deepika Padukone got the award for Best Actress for her performance in Happy New Year. In her thank you speech, the actress dedicated her award to Kangana Ranaut for her performance in Queen. In an interview with Hindustan Times, the actress snubbed Deepika and said, "Yes, I heard about that, but I hope someday, she would tell me in person what she feels about my work. I would appreciate that a lot more."
In another interview, Kangana said that Shah Rukh Khan, Salman Khan, Aamir Khan, Amitabh Bachchan and Priyanka Chopra called her to appreciate her performance in the film. However, she never received any such call from Deepika.
2015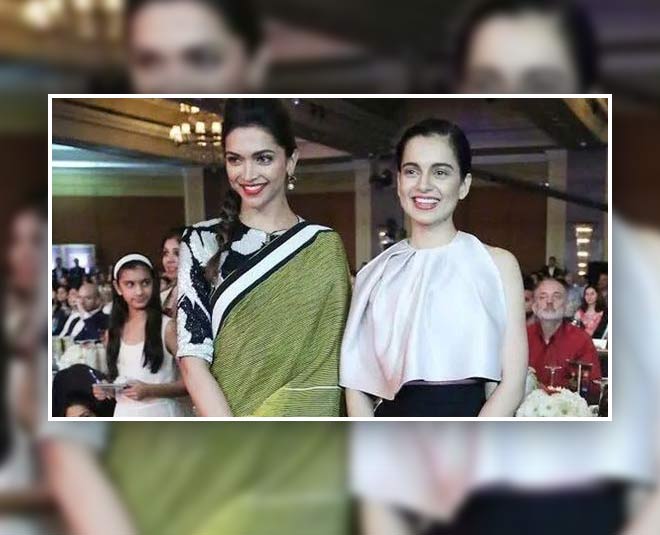 Image Courtesy: Pinterest
The clash between the two continued, when in 2015 Kangana invited Deepika to the special screening of her movie, Tanu Weds Manu Returns but Deepika could not attend it.
Kangana told DNA, "I did extend an invite to Deepika, but I never got a response. I have always been supportive of my contemporaries and will continue to be, but it is hurtful when you don't get the same kind of support."
Don't Miss: Himanshi Khurana VS Shehnaaz Gill Again! Check Out Whose Music Video Has been Gaining Popularity
2016
In an interview with Filmfare, Deepika shrugged off her cold war with Kangana and said, "It's only one-sided. It's irrelevant. It's really irrelevant. I have way too much going on in my life so what people say, what people do, what people think is really irrelevant."
Kangana responded to this statement and told MissMalini, "Really?! She said that? Then why does she make these desperate calls to paint a parallel reality and sends never ending cunning texts to invite me for her trials and parties? Well, she seems rather invested in the irrelevant stuff."
2017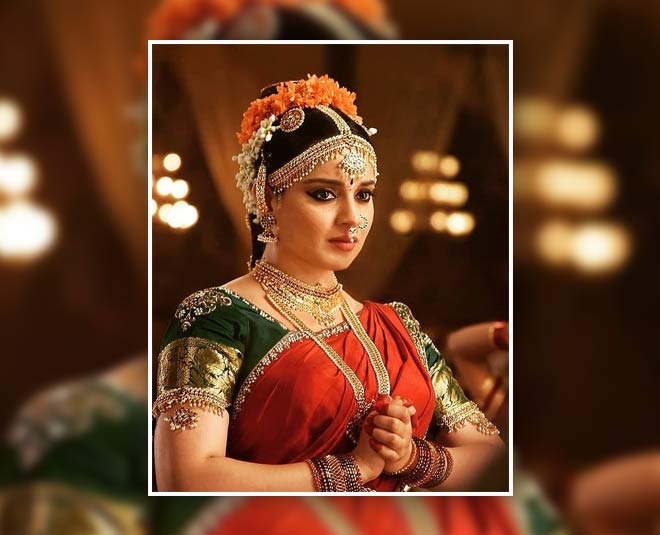 Image Courtesy: Instagram (Team Kangana Ranaut)
It was said that Deepika charged Rs 15 crore for her popular movie Padmaavat. This made her the highest paid actress of Bollywood. Deepika told India Today Television, that she had demanded the money as she knew that she deserved it.
Post this, certain reports claimed that Kangana demanded the same amount from the producer, which was double of what she was usually paid. According to media reports, Kangana was paid Rs 14 crore for Manikarnika: The Queen of Jhansi. It is also speculated that the actress got Rs 24 crore for Thalaivi, which is a movie based on the life of Jayalalithaa, the former Chief Minister of Tamil Nadu.
Don't Miss: Watch Throwback Video: When Juhi Chawla Won The National Costume Round At Miss Universe
2019
In 2019, Deepika Padukone's The Live Love Laugh Foundation (TLLL Foundation) questioned the intention of Kangana Ranaut's 2019 film 'Judgementall Hai Kya'. TLLL Foundation took to Twitter to question the intention of the post. Their post read, "It is time we put an end to the use of words, imagery and/or the portrayal of persons with mental illness in a way that reinforces stereotypes."
Post this, Kangana's sister Rangoli Chandel, asked the organisation to first watch the movie before questioning its intentions and message.
2020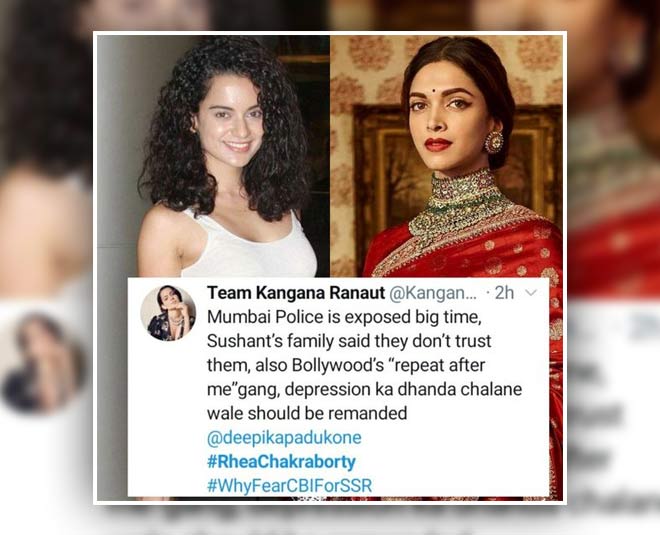 Image Courtesy: Instagram (Youth Family Bollywood)
Kangana has been very active with her tweets, since Sushant Singh Rajput's demise. She is often seen targeting several popular actors and nepo kids. It is alleged that Sushant was suffering from depression, which led to his suicide. Deepika tweeted a series of tweets which talked about depression and mental health. Taking a dig on the actress, Kangana tweeted, "Mumbai Police is exposed big time, Sushant's family said they don't trust them, also Bollywood's "repeat after me" gang, depression ka dhanda chalane wale should be remanded @deepikapadukone #RheaChakraborty #WhyFearCBIForSSR
Another tweet by Kangana which targeted Deepika said, "If @deepikapadukone says she suddenly got depressed for a break up which happened 10 years ago, we believe her so give me and Sushant same respect if I say I am not mentally ill or if Sushant's father says he wasn't mentally ill believe us also na. Why are you forcing illness on us?
For more such Bollywood gossip and stories from the world of entertainment, stay tuned to HerZindagi.com