Want to transform your room into a dynamic area with interesting wall art, aesthetic, and a unique feel? Great! Because we have already banked umpteen ideas for your check out. How about a space theme in the room? I think it sounds just perfect.
Decorate your room with the space theme and add some amazing décor items to your room to make the whole space theme come to life. So, let's check out simple ways to set up a space-themed bedroom.
Start With The Accent Wall
In a space-inspired theme, the accent wall is generally decorated with remarkably realistic wallpapers of the outer space or hand-painted space designs. If you're doing it all by yourself, simply paint the whole wall with a dark blue colour and then go ahead with making star patterns (celestial decor tips) on the dried wall. This process can be time-consuming and that is why we suggest you take up one project at a time. In addition to that, you can also stick posters of space suits and cut-outs of planets for a 3D effect. The accent wall defines the whole room, once that's done, only then should you decide the placement of the furniture.
Rocket Bookshelf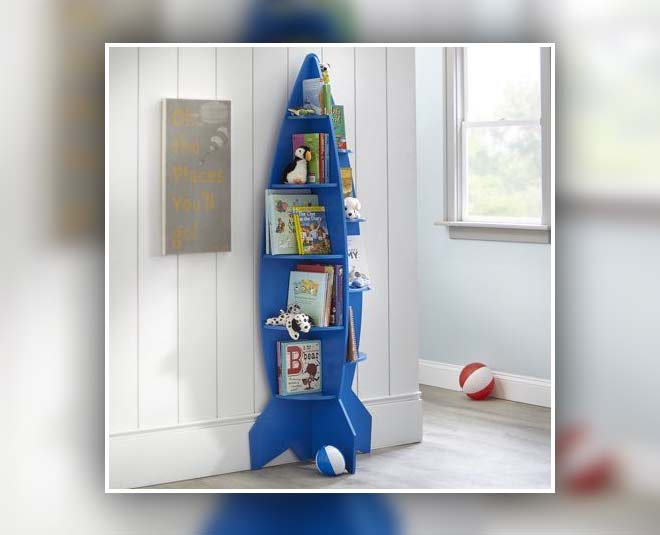 Now choose a plain corner and using a big rocket cut out that you can make using a chart paper and after it's done place it on a plain space on the wall. Drill holes and add white wooden shelves in the rocket shape and your rocket bookshelf is ready. Decorate the shelves with small space inspired artifacts or simple DIY projects and also place some books on it.
The Bed And Upholstery
Coming to the bed and the upholstery, use dark coloured materials in order to match the theme. Paint the headboard of the bed black (or any dark colour) and keep the other furniture co-ordinated. The matching furniture will bind all the elements of your room together (decor tips for the master bedroom) and make it look perfectly awe-inspiring and a part of the outer space. Use a grey carpet for the floor. Cover the whole floor area with a grey carpet. You can find cheap flooring options also in the major markets of your area. Measure the size of the room and with a carpet, adhesive sticks the carpet meticulously on the floor. The grey colour will add to the theme and it will also enhance the look of the room, making it more chic and classy.
Don't Miss: Six Impeccable Ways To Arrange Cushions On Your Sofa
Final Arrangements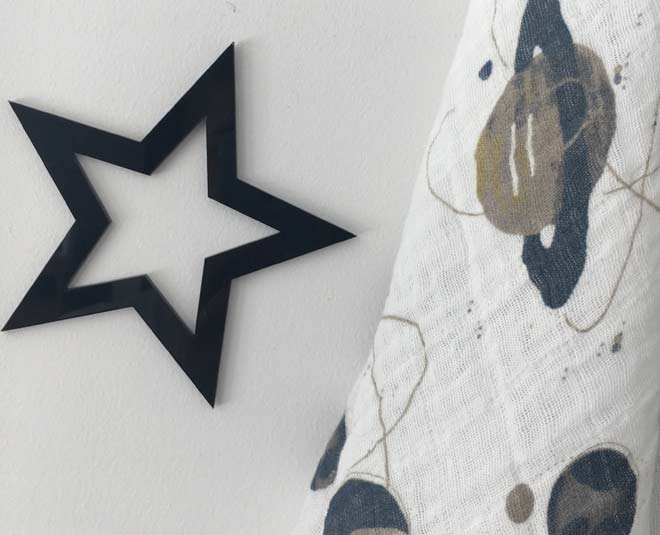 Install everything that says, "Space" to you, astronauts, space ships, aliens, etc. Take up DIY projects for your room to fill up the empty spaces and create a cool vibe in the room with a personalised touch. Finally, decorate the outside of your door with a door-size rocket painting (or anything of your choice), write a simple message related to your fantastic space adventures. In addition to that, you can install ceiling lights and night glowing stars in your room to complete the setup.
Don't Miss: Follow These Do's and Don'ts While Decorating Your Home With Mirrors
If you liked reading this article, then stay tuned to Her Zindagi for more such pieces.