Everyone wants to open their eyes in a dreamy bedroom, where the bed is comfortable, linen is fresh and everything is styled to perfection. If you think that getting this luxurious look and feel is only possible in palaces or grand hotels, then probably you're wrong! In fact, getting it is easier than you might think. Since the bedroom happens to be a personal getaway, one must never resist expressing their favourite colours, feelings, and collections in there. So here we are with a few simple décor tips to help you achieve that perfection.
Consider Going Wild With Wallpaper
Be it a small bedroom or a king-size one, decorating with wallpapers can never go wrong. However, you need to mind the size, and colour of the same. For a small bedroom, it is best to just cover the wall adjacent to your bed. It will give the illusion of a bigger room. However, one must try to keep the colours neutral with minimal patterns. In bigger bedrooms, decorating parallel walls with the same shade or wallpaper will give it a jewel-box effect. Just don't cover the entire room with bold, bright shade and patterns as the look of the bedroom should be easy on the eyes.
Don't Miss: Vastu Tips: Make Your Home Negativity Free By Avoiding These Things
Indulge In Luxurious Linens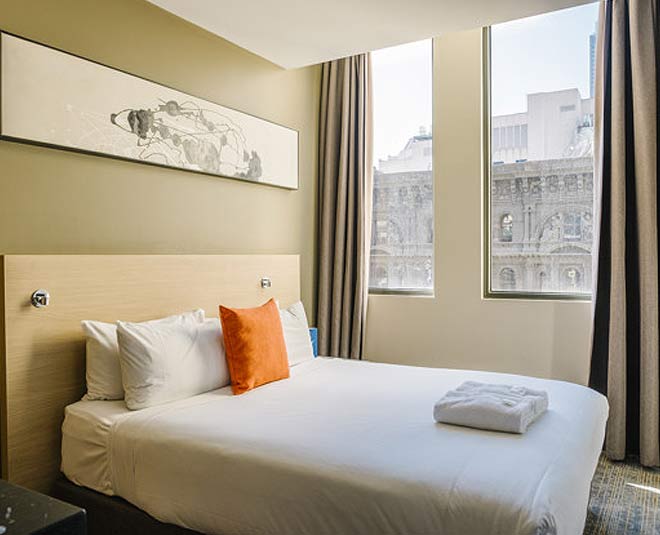 Linens play a significant role in changing the aesthetics of your bedroom. The extravagant textures and excellent fabrics are likely to add more solace to the room. Starting from the bedsheet to your curtains, everything must exude utter grace. It is best not to invest in sheets that are either 100 per cent cotton or have a material with high string tallies. If there are any cushions, colour-coordinate them with the cupboards or ceilings. When it comes to curtains, you need not go overboard with your purchase, rather make simple curtains from old silk sarees.
Install Inventive Storage
Storage happens to be one of the biggest issues of any bedroom, especially if you have a teeny-tiny one. It is imperative to become strategic about storage space, otherwise, you will keep waking up in a disorganised room that would scream chaos. If you don't have many drawers, try a few DIYs and create storage using old boxes, or tyres. Nowadays, there are many cheap and portable storage options available in the market, so invest in a few as per your requirement.
Don't Miss: Five Simple Yet Fabulous Ways To Decorate Your Home With Colourful Hue Lights
Place Your Bed Against The Window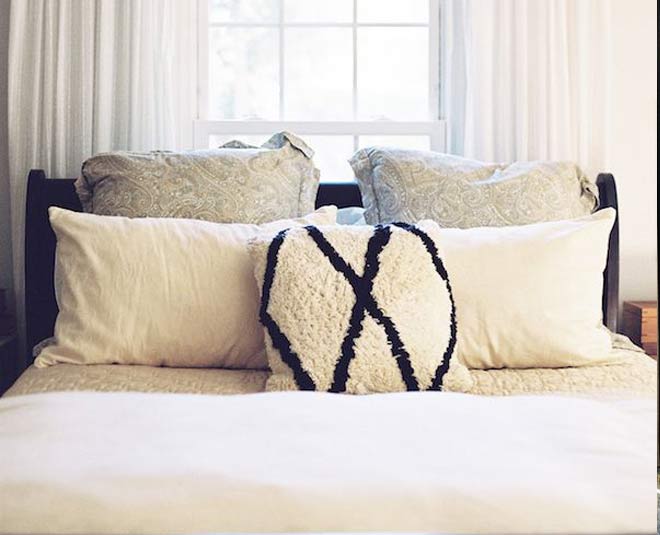 Placing bed against the window has many benefits. It will save precious wall space, will look aesthetically pleasing with right curtains and decor, and lastly, this setup will create a natural focal point. One of the best options is to install simple white curtains and club it with beautiful hue lights to amp up the ambiance of your space.
Use Multi-Purpose Furniture
If you have a huge house with a separate dining room, living room, and a library, nothing like it. But, if you share your space, or have a huge family and a small house, the struggle is real. Everything in your house is being used for multi-purpose furniture already. Eating on the bed and working on the dining table isn't the most appropriate thing to be done. Furniture in your bedroom should offer two to three functional benefits. Hence, foldable pieces are the best for bedroom spaces. It will not only look sophisticated but will also add a statement to your room.
For more tips on making living easier at home, stay tuned to HerZindagi.