It is easy to select some stylish and colourful cushions from stores, but, arranging them beautifully is certainly not. There are many, who turn absolutely clueless when it comes to pairing and arranging pillows. If you are someone, who is into home décor, you know cushions are to sofas what paints are to walls. Along with the comfort, cushions add style and enhance the beauty of those dull living spaces. Decorating sofas and arranging throw pillows has no rule book, but, in order to make the seating area look stunning, you can try a few noted impeccable ways to arrange cushions. Some of them are:
Paired Cushion Arrangement
You want your space to reflect who you are. While some people like colours or sequins, there are others, who have a subtle taste. If you also like a minimalistic arrangement, in the center of your sofa first keep three to four different shades of cushions and then place two matching ones on each corner. This sophisticated and cohesive style will make everything look balanced and lively.
Different Shapes Arrangement
Often people feel skeptical of trying out-of-the-box things. Don't be one of them, when it comes to home décor. While we are not suggesting to go wild, the purpose here is to break the monotony. Channel your inner artist and curate a totally new aesthetic for your sofa. The best one is using various shapes (round, rectangular, or cylindrical cushions) and offsetting them against each other in unique ways. Arranging traditional and new-age designs together will create a great fusion.
Don't Miss: Five Factors To Consider While Choosing Pillow For Better Sleep
Balanced Arrangement
Love keeping things organised and simple? Don't worry, we have something for non-risk takers too. For this, make sure you have plain cushions. On one side, place two cushions overlapping each other and repeat the same on the other corner. In the center, place a rectangular cushion. This look is perfectly balanced and never fails to impress one and all.
Eclectic Cushion Arrangement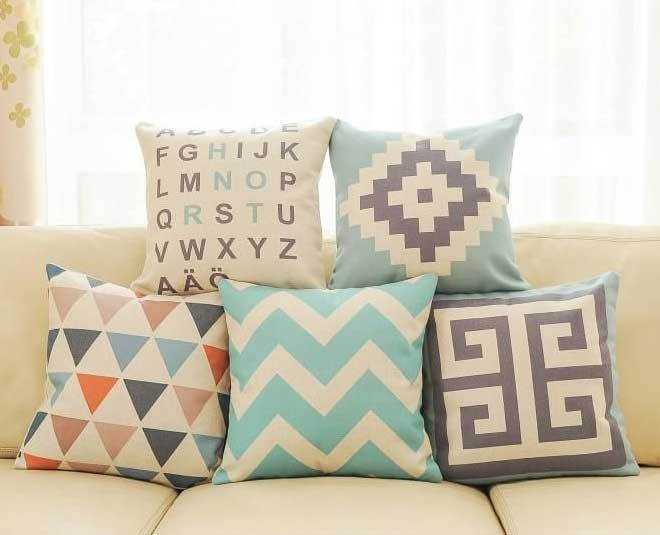 There are many, who feel inclined towards the abstract or eclectic type of style. For such souls, the rule book doesn't exist at all. So, go on and choose different types of patterns and colours of the cushion. Place one throw pillow in the front, two behind it, in the second row, and three to four pieces in the last one. Try keeping the fabric of the cushion the same, in order to create a balance. Remember this style is all about nonchalant, and bohemian vibes.
Don't Worry: Follow These Do's and Don'ts While Decorating Your Home With Mirrors
Arrangement By Trios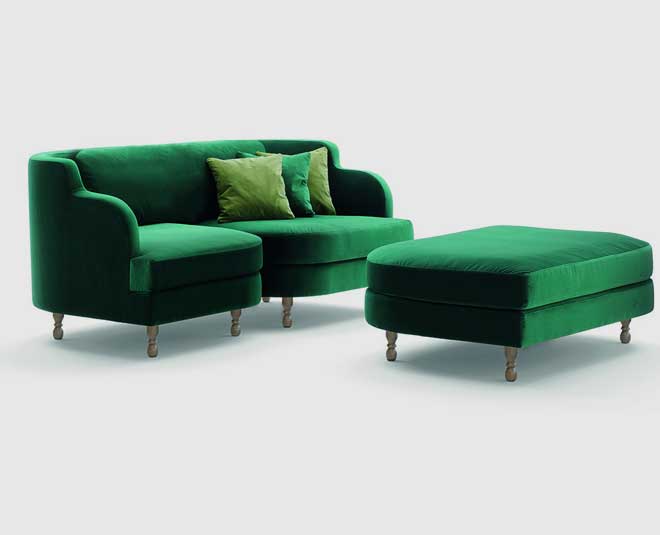 This one is a classic and timeless arrangement. All you need to do is use the mirror technique to arrange the throw pillows on the sofa. Place three cushions on each corner. If you are feeling a bit artistic, keep the same colour cushions on one side and exactly the opposite colour ones on the other. For instance, if you keep three white cushions on the right side of the couch, then on the left side, you should keep black pieces.
Piled Arrangement
One of the best styles for L-shaped sofas is the piled arrangement. However, this also looks great on any other type of couch. Don't worry about colours, patterns or textures, simply put all the cushions one after another on one side of the sofa. The ideal side will be the one that is visible first as you enter the room.
If you liked this article, do comment on our Facebook page. Stay tuned to Her Zindagi to read more such articles.