How To Look Slim In Wedding Photos
You can look slim and tall in all your wedding pictures by following some of these easy tips and tricks.
We all want our wedding photos to be flawless. No? D-day is indeed special in many ways. You make memories that you will cherish for a lifetime. Decades later, when you take out those wedding albums from your closet, those pictures will take you back to the happiest day of your life.
When it comes to pictures, a lot of us are quite specific and want them to be a certain way. We all have our problem areas and wish to conceal them while getting our pictures clicked. A lot of us also have a bad and a good side to the face. On the other hand, there are women who want just certain areas of their body to take the limelight.
We spend months choosing our wedding outfit, jewellery, and makeup but it can all go to waste if we don't get the right pictures.
If you are someone who wishes to look slim and flawless in all the wedding photos then we have a guide for you. Follow these tricks on the day of your wedding and you will love all your wedding pictures.
Look Longer By Crossing Your Legs
If you aren't blessed with a good height, this one is a good trick for you. You might not be comfortable carrying heels on your wedding day but that doesn't mean you can't add some height to your look. With this simple hack, you can look slimmer, and longer. Cross your legs at the calf and stand straight. You can position yourself in a way that your body takes some support at the back to make it work better.
Keep Your Frame Straight Up
Ahead of your wedding day, start working on your posture. Sitting, standing, or walking, your posture should always be straight. This will help you look longer, and slimmer in your pictures. You too will notice a lot of difference in your pictures because your posture will make you look a lot more confident.
Try To Make Your Pictures More Fun
Instead of going for traditional poses, try candids and plandids. Plandids are nothing but planned candids and your photographer will help you click the best of these. Remember to have a lot of fun during your wedding festivities and ask the photographer to capture more of this fun side instead of regular poses which add volume to your problem areas.
Say No To Low Angle Photos
Remember that low-angle photos will only make you appear larger. To look slimmer, ask your photographer to click pictures above your eye line. When you look up to the camera in the photographs, your face and torso look elongated, giving an illusion of a slimmer, toned body.
Don't Miss: How To Look Tall In Bridal Lehenga Without Heels
Place Your Arms Correctly
How often do you pay attention to the position of your arm while getting your pictures clicked? Rarely. Right? Placing your arms right can make you look slimmer in pictures. How? When you create some space between your body and arm, the space in between gives an illusion of a smaller waist. (How to make arms look thinner)
Also, when holding your arms in a picture, avoid keeping them at a 90-degree angle or it will make you look bigger. Bend your arms for a softer, more feminine look.
Avoid Front Face Shots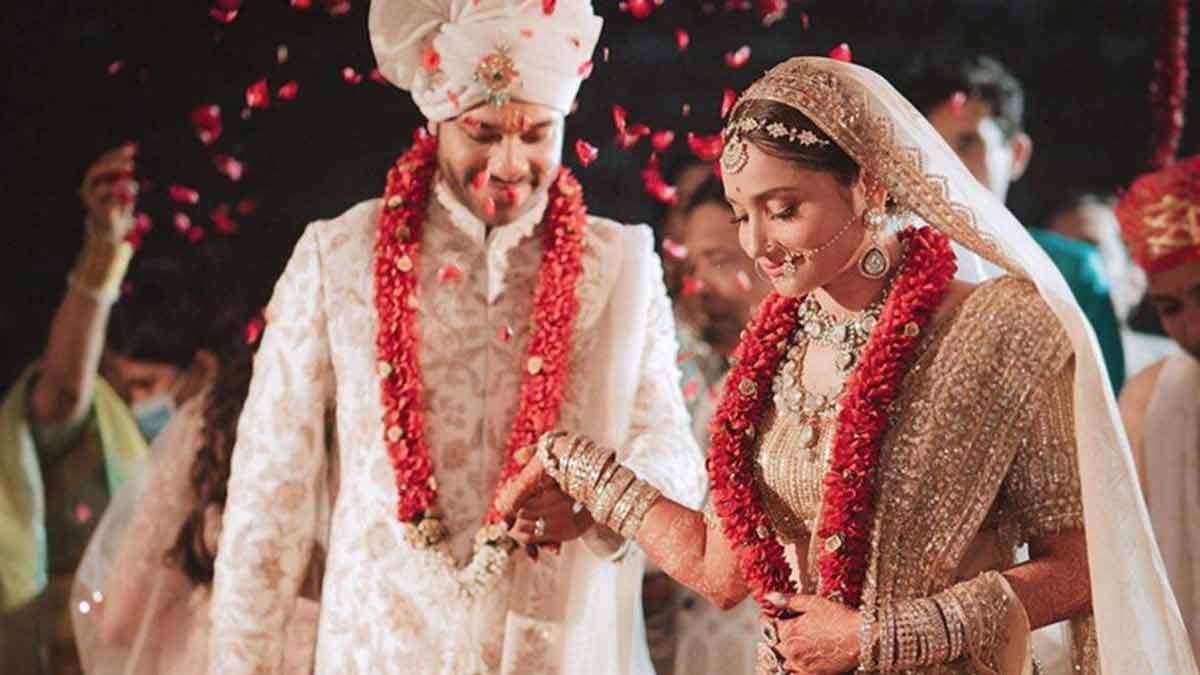 A lot of women aren't comfortable with getting their pictures clicked because of their problem areas on the face like a double chin or chubby cheeks. If that's the case, avoid giving direct shots to the photographer. When you give a head-on shot, the photograph has no shadow and it makes your face appear wider. Try getting your pictures clicked sideways. Another trick is holding your chin a little upwards to give an illusion of a longer face.
Don't Miss: Very Unique Lehenga Colours That Will Definitely Make You Stand Out!
Take The Contouring Route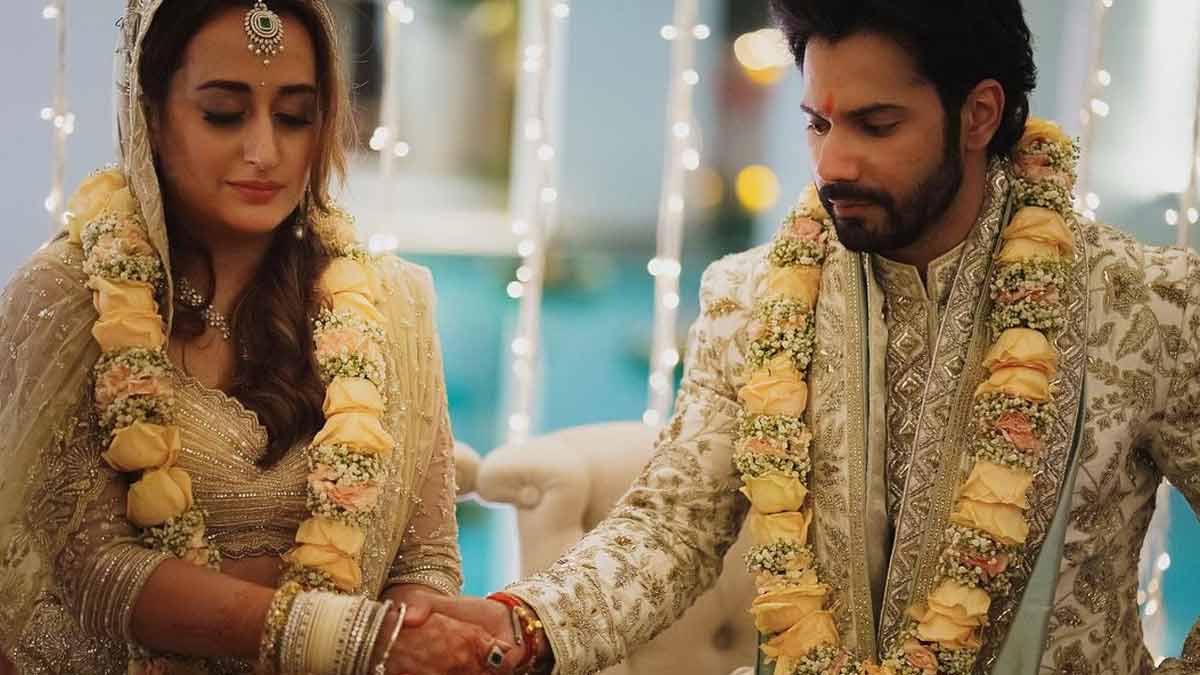 If your face is on the heavier side and you want it to look trim then make sure you let your makeup artist know. Contouring will help you make your face look slim and long.
Tip - Connect with your wedding photographer and cinematographer ahead of the wedding. Let them know about your problem areas and how you would want to look in the wedding pictures and videos. This way, they will know how to go about shooting you. Also, they might end up sharing some hacks with you to look perfect in your wedding clicks.
While you keep all these tips in mind, don't forget to enjoy the most of your big day. Being too conscious of how you are looking in your wedding pictures might end up ruining all the fun so don't miss out on that!
What you wear on your wedding day also makes a lot of difference to your look. Just in case you missed it, read How To Look Slim In Lehenga
We hope this guide helps you look slim and perfect in your wedding pictures. For more such stories, stay tuned!