Lehenga is our go-to outfit whenever it comes to attending any traditional function. However, you are not the only one that wears a lehenga, everyone relies on it for their functions. So, how do you expect to stand out in a crowd that is wearing the same outfit as you?
We suggest you pick a colour that is extremely unique! In a crowd of reds and yellows, be a lavender! In this article, we will reveal to you five such unique colours of lehenga that will certainly make you stand out in the best way possible!
Parrot Green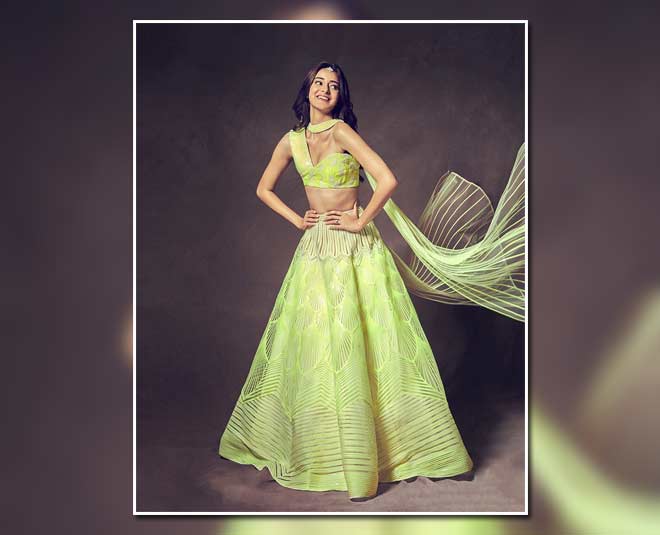 Image Credit: dulhaniyaa
A very unique colour, this green is going to make you look subtle, elegant and every bit of gorgeous. The light shade of this colour will instantly make you stand out from the usual loud coloured crowd. Apart from this, there is a high possibility that you will probably be the only one at the entire function donning this shade of a lehenga. Even if people happen to pick green, they will opt for darker shades.
Brown And White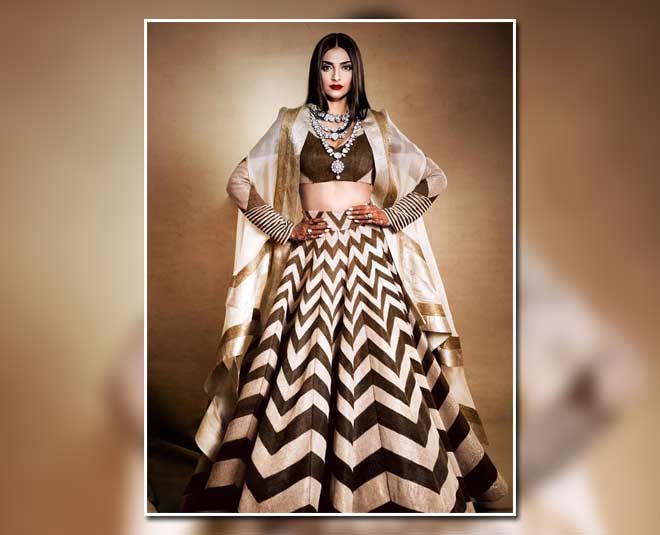 Image Credit: assets.vogue
The queen of fashion that she is, Sonam Kapoor was seen wearing a lehenga in her wedding reception that is nothing even close to the conventional colours that we had seen before. While people have been seen in lehengas of a complete brown shade, this colour combination and the pattern is something that makes it extremely unique. Even after Sonam Kapoor was all over the internet for her unique lehenga, if you wear a similar shade and attend a function, we guarantee that you will still stand out. The best part about this colour is that it does not require any heavy embroidery or even jewellery for that matter. The uniqueness of this colour is enough to make you the fashion icon at the function!
Royal Blue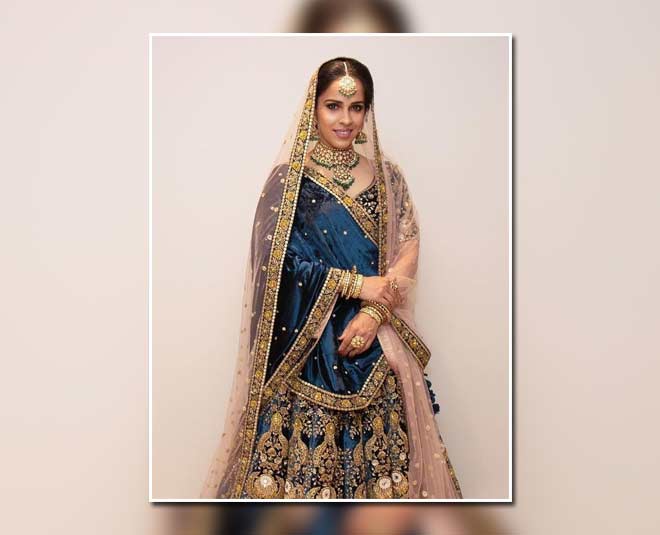 Image Credit: image.wedmegood
Blue may seem to be a common colour. However, royal blue velvet lehengas like the one Saina Nehwal had worn is a very rare combination. What makes it more unique is the colour combination of a royal blue lehenga and a slightly pink/peach veil. This colour of the veil is single-handedly concealing the tackiness of royal blue with sophistication. Works perfectly if the function you are going to is at a grand level or you are one of the important members of the function.
Don't Miss- Outfits You Can Wear Apart From A Saree On Traditional Occasions!
Lavender/ Shade Of Purple
Image Credit: i0.wp
A beautiful colour, lavender makes absolutely anyone look gorgeous. The best part about a lehenga with the base of lavender colour is that it will complement both gold and silver embroidery. It will look good with both light and dark makeup. Overall, not only is this colour a fashion underdog, but it is also extremely adjusting!
Don't Miss- 5 Times Bollywood Actresses Stole The Show In Mirror Work Lehengas
White/Ivory
These colours have still not been completely exploited when it comes to wearing them on traditional occasions. This is why it gives you a sense of individuality when you wear it. In fact, ever since Rhea Kapoor's wedding, the colour white has been on a roll! We recommend you pick a white lehenga with heavy chikankari embroidery and wear kundan jewellery to top it off!
We hope you enjoyed reading this article. If you wish to read more such content, stay tuned to HerZindagi!