When designing a house, there are a lot of factors that you have to consider. The tiling, balcony decorations, designs and most importantly the themes for each room. While it is very easy to decide on the theme of the master bedroom and the kids' room, the guest room's theme is a debate.
Since our guests keep changing, and we surely can't take their opinions on this one, it is best to stick to a basic, sophisticated and minimalistic theme.
Here are five tips that you must follow when designing your guest room.
Neutral Paint
You can paint your master bedroom blue if that's your favorite colour and your kids' room purple if they fancy that colour. However, there is no way you will know in advance what colour all your guests are going to like. It is best to play safe with neutral shades of white and cream. You can have basic designs on the wall with darker shades but limit dark shades to designs only and not the entire theme. Some people may find some colours disturbing, so stick to neutral.
Add Plants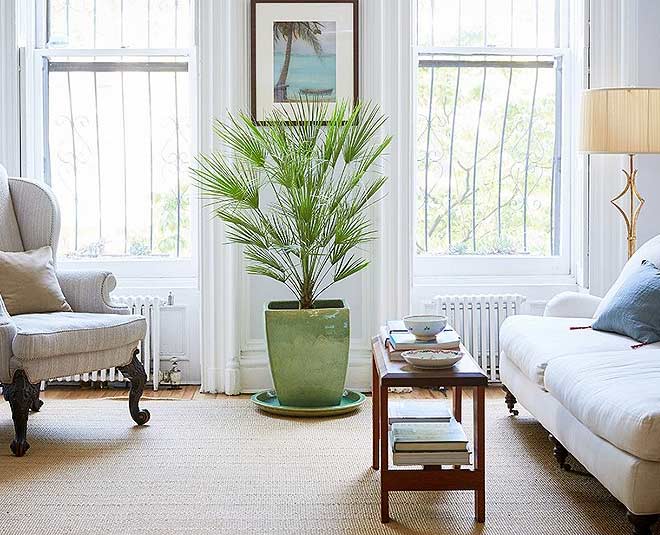 Image Credit: okl.scene7
Plants are known to maintain good vibes wherever they are placed. Not only will they make the guests feel positive and happy, they will also ornamentalise the room. With very few decorations that you can put in the room, considering every guest has a different taste, a plant is a perfect choice! Make sure this is an indoor plant and not one that has flowers. You do not know which guest is allergic to which flower so it is better to completely avoid that route.
Design Frames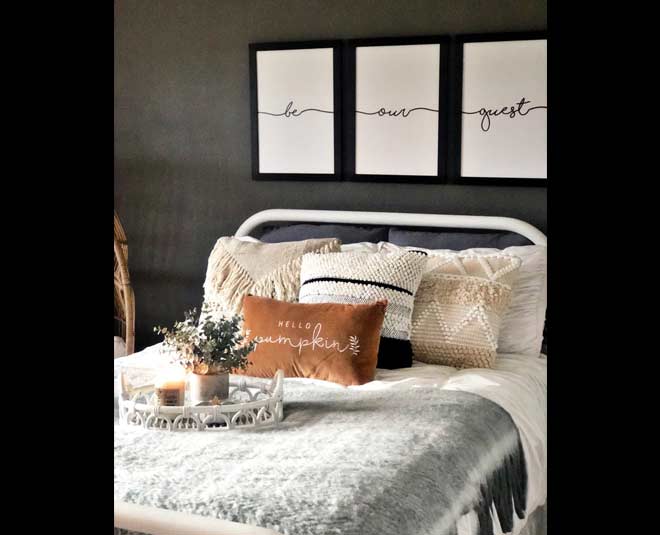 Image Credit: frameiteasy
You obviously cannot have family photos hanging in your guest room. No matter how cute they are, they will make the guests feel uncomfortable and constantly remind them that they are living at someone else's house. Instead, place designer frames on the wall. These can either be paintings, quotes, abstract art or anything that is not too specific to your taste. Opt for basic designer frames that suit the neutral colours of the room.
Don't Miss- Here Is How You Can Revamp Your House Completely In Just 2,000 Rupees!
A Full-Length Mirror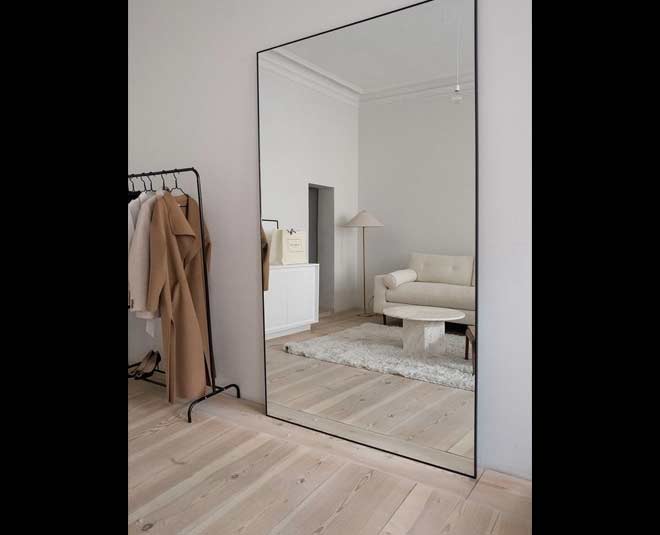 Image Credit: i.pinimg
Just because you do not use that room to get ready, does not mean no one will. Be considerate enough to give your guests the convenience they need in order to get ready. Place a full-length mirror in the room and adequate lighting so your guests have no problem dressing up and applying makeup.
Don't Miss- Bathroom Décor Ideas That Will Elevate The Over-All Interior!
Closet
If you want your guests to be comfortable then give them a basic wardrobe in the room. You cannot expect them to come for a stay as long as 10 days and take out their clothes from their bag each day. It is inconvenient and will make them feel unwanted. Instead, make sure you get a good quality cupboard made in the room with an ample amount of space and a few hangers so they can hang their long clothes. This way, they will come and unpack on the very first day itself, and feel at home!
We hope you found this article helpful! If you wish to read more such articles, stay tuned to HerZindagi!