How To Clean The Stubborn Stains On A Glass Shower Door
Tired of the stubborn stains on your shower doors? Here are five tips that will help you get rid of them!
When it comes to cleaning, it is never enough! No matter how much we go around cleaning every nook and corner of our house, something or the other always appears dirty! One such thing that is always is at the risk of stubborn stains is the glass shower door inside our bathroom. In some cases, it might even be made of fiber/plastic. Any which way, the stains remain common among them all!
In this article, we will share with you five easy tricks to clean those stubborn stains off your shower doors!
Vinegar And Baking Soda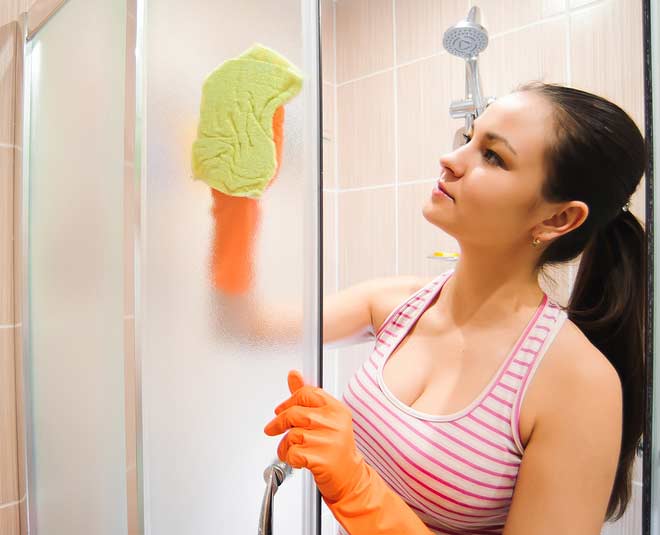 Image Credit:mydecorative
This is perfect if the stains are absolutely stubborn and are not ready to leave no matter how much you wash and wipe it! All you have to do is splash water on the door to get it completely wet. Then, in a spray bottle take white vinegar and spray it all over the door. Let this sit for 15 minutes. Now, take a sponge and put some baking soda on it. Scrub the entire door with it, let it sit for 15 minutes then wash and wipe! This works best for cleaning the mineral build-up.
Vinegar And Dish Wash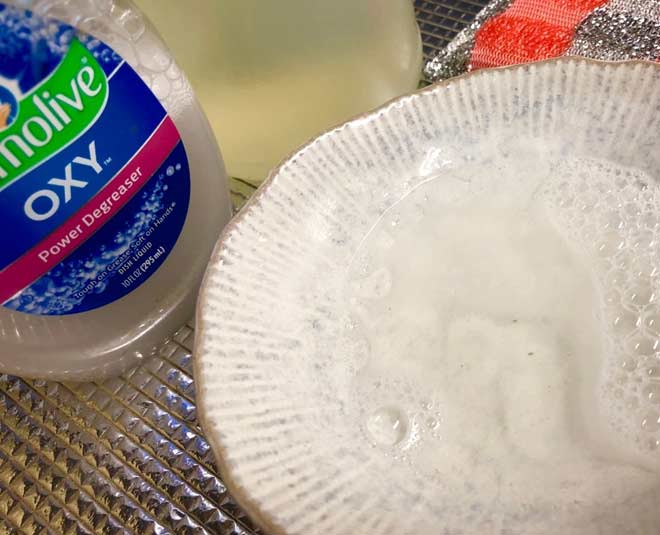 Image Credit:img.thrfun
In this technique, you need to make your own solution. Take a spray bottle and fill it with water and vinegar in the ratio of 1:1 followed by 5 tsp of dishwashing liquid. Now, shake the bottle well and spray it all over the door. Wash it and then use a sponge to rub it all over the glass and take a paper to wipe it off!
Don't Miss-Tips For Cleaning The Stainless Steel In Bathroom And Keep Them Shining
Hydrogen Peroxide And Rubbing Alcohol
The use of hydrogen peroxide in cleaning has been seeing an increasing fan base on a daily basis. For preparing this mixture, take a spray bottle and add equal amounts of rubbing alcohol and hydrogen peroxide in it(half cup each). Then, add to this, 2 tsp of dishwashing liquid. Add water to this mix to dilute it and shake well. Spray the mixture on the stains(read more on cleaning stains) and the door will be as clean as new!
Water And Lemon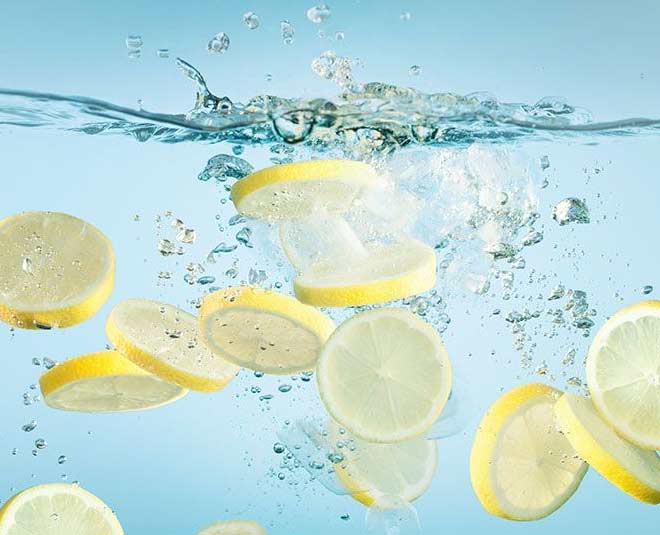 Image Credit:hips.hearstapps
If your shower door has lost its colour, first remove the stains by any of the above-mentioned methods. Then in a spray bottle add half cup lemon juice and half a cup of water. Mix well and spray it on the glass door. Now, let it sit for some time and then take a piece of cloth to wipe and clean. Make sure not to use a sponge in this stage because this sponge will absorb the liquid, leaving none for the door.
Don't Miss-How To Deep Clean Your Bathroom On Your Own
Prevention Is Better Than A Cure
In order to avoid tedious cleaning procedures, prevent any situation that would cause it. After taking a bath, leave the door open so there is no mist that settles on its surface. Apart from this, after you have taken a bath, make sure you wipe the water droplets that have splattered on the glass. Make sure the door is always dry.
We hope you found this article helpful! If you wish to read more such articles, stay tuned to HerZindagi!