Bathrooms are the messiest yet the most important place of our house, nobody wants to invite guests to a house that has stained bathroom fixtures or drainage strainers. We all want those sparkling taps, shower cartridges, and drainage holes like we see in good five-star hotels which not only look hygienic but also enhance the overall view of your washrooms. Moreover, it is also important to maintain the stainless steel items in your bathroom for their smooth functioning. So we have come up with some maintenance tips that you can follow to keep your washroom shining always like a bright star.
Dazzling Taps
Taps are the most used and ignored things in our bathrooms as well as the kitchen. We hardly pay attention to clean them up after washing our hands or dishes. When the taps are not cleaned frequently it does get accumulated with dirt, salt, and limescale on the filters and the body. This chalky dust looks filthy and also slows down the flow of the water. The knob of your tap also needs to be cleaned frequently to avoid any buildup of bacteria. So how do you clean it? It's simple lemon is the answer to all these problems.
How To Clean?
Cut a lemon in half and squeeze the juice out of it, you can apply the juice all over the tap and remove or scrub it after 1 hour. The lemon juice will dissolve all the salt and limescale deposited on your tap. You can also directly scrub the knob with lemon and then with the help of an old brush remove the dirt residue.
Don't miss: Use These Simple Tips And Tricks To Keep Your Homes Germ Free
Shower Cartridge or handle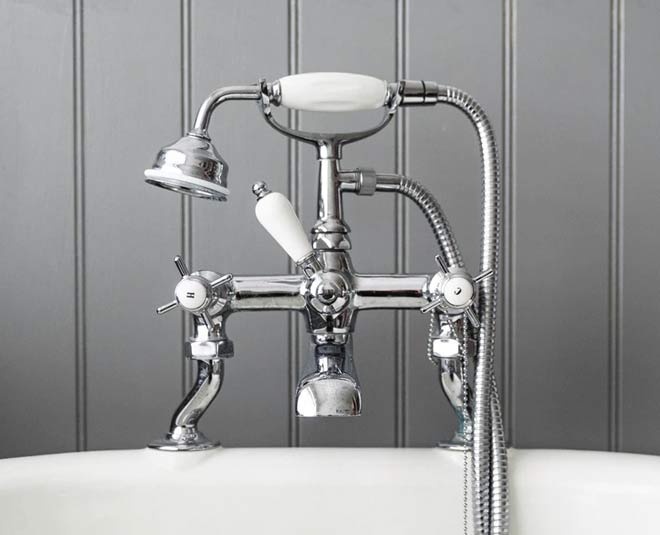 How often do you look at those handles and think about cleaning them but leave it thinking that it's going to be a tough task? Well you are not alone the dust and salt dissolved in the water does not only gets accumulated on the taps but it does get collected from your shower knobs as well. Most of you must have spent a good amount on deciding the designs and installing the patterns of these cartridges but might have taken the maintenance for granted. But don't worry about using simple products you can make your handles look brand new.
How To clean?
When your showerhead is constantly in touch with the hard water there are more possibilities of salt and limescale getting collected on it. However, by using white vinegar you can easily get rid of these white stains from your handles. Take an equal amount of vinegar and warm water and make a solution, now take a piece of cloth and dip it into the solution and clean your handles. If you are facing difficulty in removing stubborn stains then wrap the solution dipped cloth around the handle and leave it for an hour, then with the help of old brush scrub it off.
Don't miss: Rely On These Easy Hacks To Clean Mirror Quickly
Drainage strainer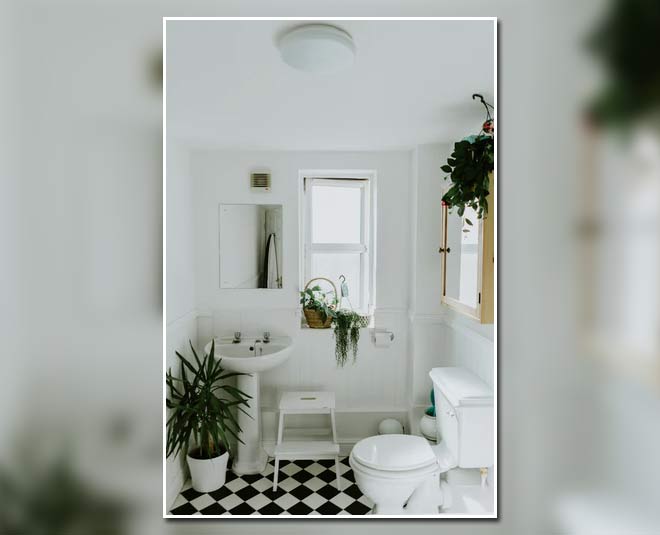 Your drainage strainer is the hardest to clean and gets dirty easily. It is one of those parts of your washroom that has to deal with soap scum and hard water repeatedly.
How To Clean?
Just spray some dishwashing liquid soap or baking soda on it and leave it for few hours. Now scrub this off by using an old brush or scrubbing pad.
We hope you found these washroom cleaning tips useful. Stay tuned to Herzindagi for more.
image courtesy: unsplash