Adventure sports may sound fun, but it is definitely not for faint-hearted people. Himachal Pradesh is known for its scenic beauty, where tourists visit to relax and try various kinds of adventure sports. One among them is paragliding, wherein you enjoy free flying using parachutes.
While this may sound thrilling, many actually end up scared, post trying this adventure sports. Remember a clip of a man that went viral on social media platforms in 2019? In the video, the man was seen screaming "land kara do".
It left us all rolling on the floor. If that was not enough, another woman's video is being shared on the internet, in which she can also be seen screaming out of fear.
How The Video Went Viral?
The video was shot in Khajjar, Himachal Pradesh, where this woman went to enjoy the mountains. Just like most tourists, she also went on to try paragliding with an instructor named Sanjeev Rana. While she can be seen excited and calm in the beginning, she lost her cool as soon as she took off. In the three-minute twenty-three seconds long video she can be heard saying "aap mujhe uttar do bhaiya." (please make me land).
View this post on Instagram
The hilarious video was uploaded by Incredible Himalya, a travel agency based in Himachal Pradesh. "Another legendary Paragliding Video from Khajjiar ! She is Didi of that Land Krade Guy, it seems," they wrote alongside. The clip has gone crazy viral on social media and people simply can't stop laughing.
Here's How The Netizens Are Reacting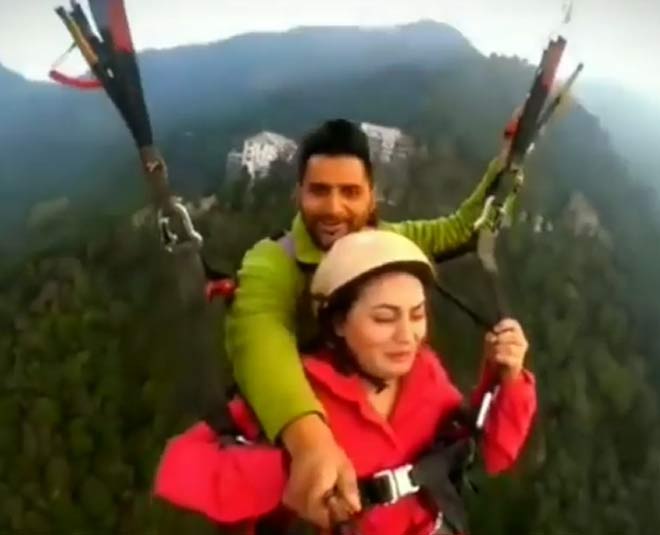 While people are finding this video funny, on the other hand, some are also calling this a publicity stunt. One Instagram user wrote, "She's not even close to what land kara de guy was. Just a cheap imitation for publicity." Another said, "She is not scared.....her selfie stick didn't shake at any moment."
Other than this, there are a few who are showing excitement towards trying paragliding. And also, other netizens, who are showing empathy towards the woman in the video.
Don't Miss: This Model Spent Years To Achieve The World's Biggest Cheeks, Know Her Story
Who Was The Man Whose Paragliding Video Went Viral In 2019?
Indian man funny Paragliding Video#paragliding#vipinsahu#Trending#viralvideo#funnyviralvideo#twitter#paraglidingvideopic.twitter.com/Np19dxvNLG

— Jabar Khabar (@JabarKhabar) August 29, 2019
The man whose clip went viral back in 2019 was Vipin Sahu. He became an internet sensation (Know about internet sensation Sunita Yadav) overnight due to his funny experience of paragliding. In the clip, he kept on saying to the instructor, "Land kara de" which cracked netizens up.
Don't Miss: Younger Looking 70-Year-Old Fashion Designer Has Left The Internet Shook, See Pictures
Do let us know about any of your such funny adventure sports experiences by commenting on our Facebook page. Stay tuned to HerZindagi for more such stories.
Picture Courtesy: Instagram (incredible_himalya)