With the new year, the season of celebrations is here. The festivities begin with Lohri, the festival that marks the end of the winter season and beginning of the new harvest season. The festival is celebrated with utmost zeal in the country, especially the northern part of India. The celebrations include lighting the holy bonfire, dancing to the beats of dhol, and relishing on delicious feasts with friends and family.
The celebrations are incomplete without sending across warm wishes to your friends and family, putting up a status on your Whatsapp for all your contacts. No? So, to make it easier for you we thought of bringing you some wishes and messages you can share with your loved ones this Lohri.
Lohri 2023 Wishes, Messages
On the occasion of Lohri, I pray for your happiness, prosperity and growth in life.
May this Lohri bring you good health and success. Happy Lohri!
Enjoy the sweetness of gur, gajak and rewri this Lohri. May the festival of Lohri shower you and your family with happiness and luck. (Lohri traditional foods)
In the light of the holy bonfire, I pray that the zeal of the festival stays with you throughout the year and you get immense success.
On the festive occasion, wishing you a day filled with sweet surprises.
May the Lohri fire burn all the evils in your life and bring you happiness, love and blessings. Happy Lohri!
Spread the message of happiness and peace of Lohri all around. Hope your day is full of excitement and joy. I wish you all a very happy Lohri.
Don't Miss: Make These 3 Easy Snack Recipes For Lohri Celebrations At Home
Let the festival of harvest brighten your life with prosperity and success. May you be blessed with soaring happiness and wonderful celebrations. Happy Lohri.
Wishing this harvest season brings happiness and prosperity to you and your family.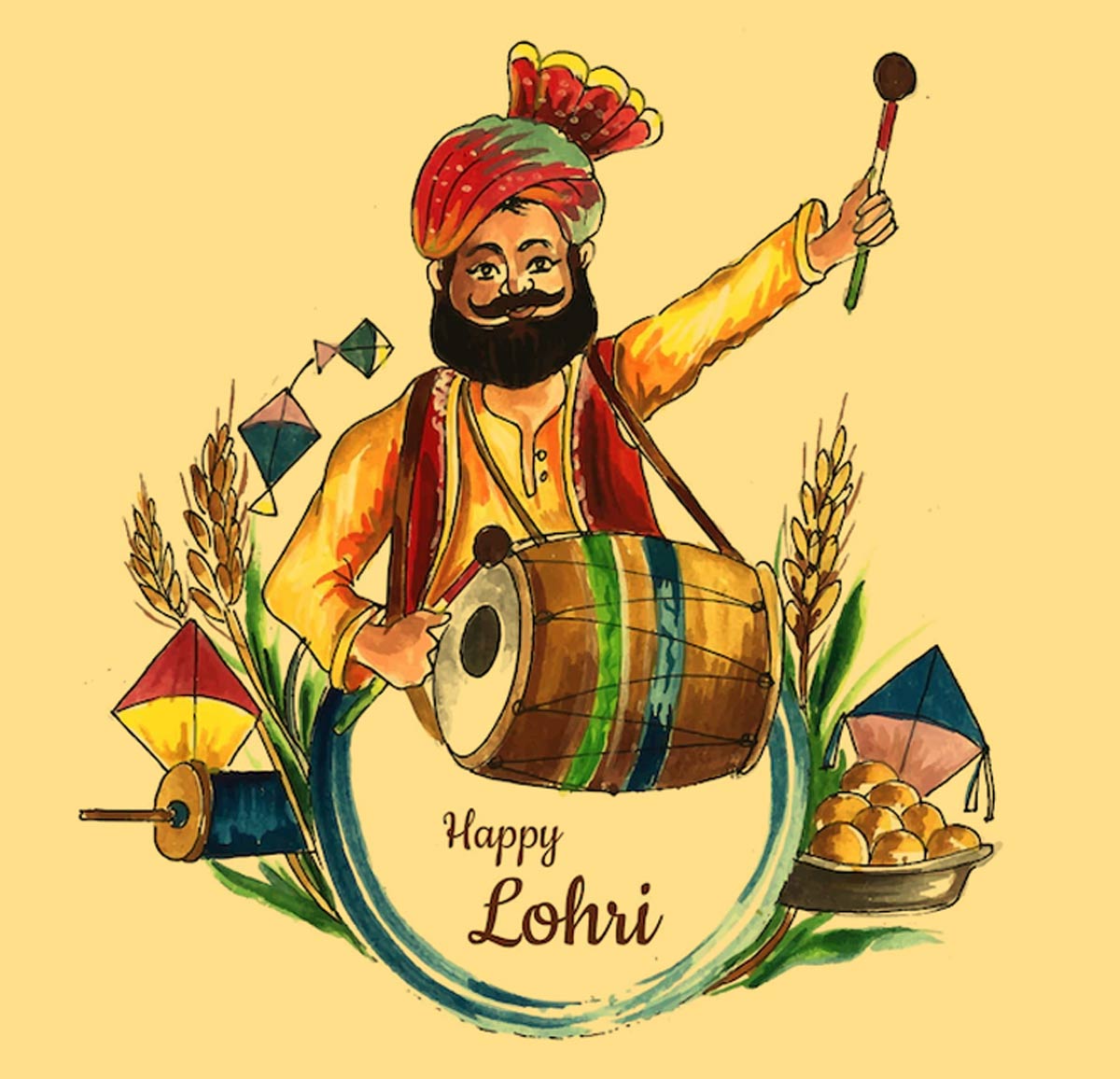 Hoping this harvest season lights up the faces of all your dear ones. Wish you and your family a very Happy Lohri. (Lohri legend)
Keep smiling and have a happiest new year. Happy Lohri.
Don't Miss: Punjabi Folk Songs That Perfectly Capture The Spirit Of Lohri
Days filled with joy, weeks of happiness, months filled with prosperity, years of celebrations are sent your way. May god bless you and your family this Lohri.
I hope that the bonfire's warmth, gur and rewari's sweetness remain with you forever. Wish you a very Happy Lohri.
Happy Lohri! Enjoy the spirit of Lohri and make the day wonderful.
Lohri Wishes, Messages For WhatsApp
As the fire of Lohri flourishes, let us hope that all our sorrows end with it. Let the glory of the festival fill our lives with happiness. Wishing Happy Lohri to you all!
May the holy Lohri fire burn away all the sadness in your life and bring happiness for you and your family. Wishing you all a very Happy Lohri.
I pray to God to give you happiness throughout the year so that you always excel in whatever you do and come out with flying colours. Wish you a great day ahead and Happy Lohri.
Let this festive season bring with it endless happiness and joy.
Hope the divine grace brings joy to your heart and fulfills all your wishes on this auspicious occasion.
Did you like this article ?